Job posting has expired
Back to search results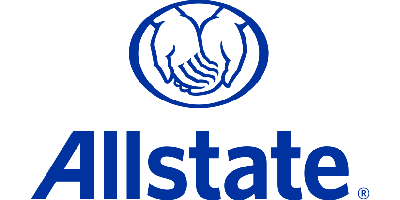 Arity - Engagement Project Manager

Allstate Insurance

United States

November 16, 2022
Founded by The Allstate Corporation in 2016, Arity is a data and analytics company focused on improving transportation. We collect and analyze enormous amounts of data, using predictive analytics to build solutions with a single goal in mind: to make transportation smarter, safer and more useful for everyone.
At the heart of that mission are the people that work here-the dreamers, doers and difference-makers that call this place home. As part of that team, your work will showcase both your intelligence and your creativity as you tackle real problems and put your talents towards transforming transportation.
That's because at Arity, we believe work and life shouldn't be at odds with one another. After all, we know that your unique qualities give you a unique perspective. We don't just want you to see yourself here. We want you to be yourself here.
Job Summary:
This is a technical Project Manager role and candidates should have experience in the information technology realm.
The Client Engagement Manager is responsible for supporting a portfolio of projects for Arity customers and/or affiliates ensuring management of risks, issues, resources, financials, communications, interdependencies and supporting expansion opportunities within the portfolio in conjunction with the Customer Success Manager. The Client Engagement Manager is also accountable for working with the customer and Arity's Customer Success Managers to understand the account(s) and tailor the project approach, plan and deliverables accordingly. This role will build strong relationships with the appropriate stakeholders ensuring engagement throughout the life of the project. Additionally, this resource will participate account expansion opportunities which may consist of supporting business development activities, developing appropriate collateral, assisting with development of statements of work and request for proposal responses.
Key Responsibilities:
Demonstrates competency of best practices in project management and communication processes and contributes to the improvement of these processes at Arity.
Demonstrates critical thinking in problem solving, staff development and effective interaction with Customers and Arity stakeholders.
Provides direction and oversight throughout project lifecycle to Customer and Arity team-members to meet requirements of the contract and holds appropriate resources accountable for execution and delivery.
Communicates critical project information while remaining sensitive to organizational politics and escalates accordingly.
Tailors deliverables and approach for Client work based upon need.
Engages and/or escalates to appropriate stakeholders in risk identification and mitigation both at the Client and within Arity.
Assesses and reports health of all projects in an objective manner, maintains project transparency and accurate status and keeps relative stakeholders apprised.
Identifies expansion opportunities with existing work and participates in work required to formalize the opportunity.
Assists with RFP requests, customer presentations and overall business development.
Participates in th
Qualifications:
This is a technical Project Manager role and candidates should have experience in the information technology realm.
Bachelor's degree required with 2 plus years of experience in implementation and project delivery for clients. Experience in the Insurance industry area required.
* Has collaborated on and led the development of deliverables to help onboard and support customers.
* Ideally has as a baseline understanding of mobile and/or device capabilities for insurers and/or auto with an interest in building your expertise.
* Empathy for customers and a passion for growing our company.
* Experience interfacing with business and customer leadership within an organization.
* Excel fluency and ability to visualize and present data in a meaningful way.
* Demonstrated presentation and analytical skills.
* Project/program management experience in onboarding and managing customers.
* Excellent communication skills, which includes listening intently, as well as clear, direct and thoughtful communications.
* Excellent time management and organization skills, attention to detail and follow through.
* Experience with direct tactical activities in support of strategic initiatives.
* Knowledge of and experience of Microsoft applications (Word, Excel, Visio, Project, PowerPoint, SharePoint) and other related project management tools.
* PMP ideal.
Certificates, Licenses, Registrations:
* PMP Certification (Preferred but not required)
The candidate(s) offered this position will be required to submit to a background investigation, which includes a drug screen.
That's the day-to-day, now let's talk about the rest of it. As we mentioned, Arity was founded by The Allstate Corporation. But you'll be working for-and at-Arity. It's the best of both worlds. You'll get access to the full suite of Allstate benefits and work in a fast-paced startup culture. That's more than just free breakfasts and brain breaks. It's a culture that encourages you to be you.
Sound like a fit? Apply now! We can't wait to meet you.
The role pays in the range of $95-130K and is based on quallifications and experience.
Allstate generally does not sponsor individuals for employment-based visas for this position.
Effective July 1, 2014, under Indiana House Enrolled Act (HEA) 1242, it is against public policy of the State of Indiana and a discriminatory practice for an employer to discriminate against a prospective employee on the basis of status as a veteran by refusing to employ an applicant on the basis that they are a veteran of the armed forces of the United States, a member of the Indiana National Guard or a member of a reserve component.

To view the "EEO is the Law" poster click "here". This poster provides information concerning the laws and procedures for filing complaints of violations of the laws with the Office of Federal Contract Compliance Programs
To view the FMLA poster, click "here". This poster summarizing the major provisions of the Family and Medical Leave Act (FMLA) and telling employees how to file a complaint.
It is the Company's policy to employ the best qualified individuals available for all jobs. Therefore, any discriminatory action taken on account of an employee's ancestry, age, color, disability, genetic information, gender, gender identity, gender expression, sexual and reproductive health decision, marital status, medical condition, military or veteran status, national origin, race (include traits historically associated with race, including, but not limited to, hair texture and protective hairstyles), religion (including religious dress), sex, or sexual orientation that adversely affects an employee's terms or conditions of employment is prohibited. This policy applies to all aspects of the employment relationship, including, but not limited to, hiring, training, salary administration, promotion, job assignment, benefits, discipline, and separation of employment