Job posting has expired
Back to search results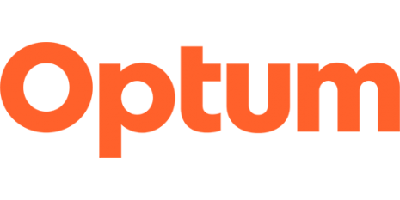 Bilingual Certified Medical Assistant El Paso TX

Optum

United States, Texas, El Paso

November 26, 2022
Do you have compassion and a passion to help others? Transforming healthcare and millions of lives as a result starts with the values you embrace and the passion you bring to achieve your life's best work.(sm)
The Medical Assistant (MA) participates in providing patient care at the appropriate skill level. They have a duty to provide a standard of care that meets or exceeds that of a reasonably competent and knowledgeable Medical Assistant. The MA performs duties within their scope of practice delegated by, and under the supervision of, a provider (TX) or physician (FL)
Duties include: Organizes the clinical environment and provides support in patient care situations. Support includes but is not limited to assisting physicians and nursing personnel, including those skills listed under Job Functions below along with various other procedures under the direct supervision and responsibility of a medical provider. The MA assists in identifying patient needs or problems and communicating data to the provider or other members of the clinical team. The MA delivers quality customer service. Ensures policy and procedures are followed including infection control, privacy and confidentiality. Completes mandatory training.
Primary Responsibilities:



Performs all duties within the scope of a Medical Assistant's practice. Operates diagnostic equipment (cannot interpret tests), remove staples from superficial wounds, changes wound dressing and obtains cultures, administers non-intravenous medication, performs simple specimen collection via noninvasive techniques and collects blood specimens via venipuncture or via capillary, performs EKGs. Performs quality control checks on equipment. Prepares and sterilizes medical equipment using the autoclave

Rooms patients according to policy and procedures, prepares patient for examination

Records patient care documentation in the medical record accurately and in a timely manner

Coordinates patient care as directed by physicians, company standards and policies

Respects patient confidentiality at all times and treats patients with courtesy and respect

Organizes exam and treatment rooms, stocks and cleans rooms and sterilizes instruments

Travels with provider to patient homes to support the delivery of Supportive Care services in the community setting

Practices standard infection control precautions

Telephone and in-person screening limited to intake and gathering of information without requiring the exercise of judgment based on clinical knowledge

Supports and follows Standard Delegation of Orders (SDO)

Performs all other related duties as assigned



You'll be rewarded and recognized for your performance in an environment that will challenge you and give you clear direction on what it takes to succeed in your role as well as provide development for other roles you may be interested in.
Required Qualifications:



High school graduate or GED equivalent

Current, nationally recognized Medical Assistant certification or the ability to obtain the certification within 180 days of employment. Medical Assistants who are hired prior to receiving their certification are expected to perform at the same level as a "certified" Medical Assistant

Current BLS certification for healthcare providers (written exam and in-person assessment) at time of hire or within 30 days of hire

Must have reliable transportation for daily travel to various locations as assigned Must have a valid drivers license within the state of work

Basic computer literacy required, with intermediate Excel skills Knowledge of medical terminology

This position requires Tuberculosis screening as well as proof of immunity to Measles, Mumps, Rubella, Varicella, Tetanus, Diphtheria, and Pertussis through lab confirmation of immunity, documented evidence of vaccination, or a doctor's diagnosis of disease

Full COVID-19 vaccination is an essential job function of this role. Candidates located in states that mandate COVID-19 booster doses must also comply with those state requirements. UnitedHealth Group will adhere to all federal, state and local regulations as well as all client requirements and will obtain necessary proof of vaccination, and boosters when applicable, prior to employment to ensure compliance. Candidates must be able to perform all essential job functions with or without reasonable accommodation



Preferred Qualifications:



1+ years of experience as a Medical Assistant Knowledge of ICD-10 and CPT coding

Bilingual

Ability to react calmly and effectively in emergency situations

Good communication and customer service skills



Physical & Mental Requirements:



Ability to lift, push or pull >35 lbs. with assistance

Ability to stand for extended periods of time

Ability to use fine motor skills to operate equipment and/or machinery

Ability to receive and comprehend instructions verbally and/or in writing

Ability to use logical reasoning for simple and complex problem solving

Occasionally requires exposure to communicable diseases or bodily fluids

Ability to discriminate shades of color when reading dipstick



To protect the health and safety of our workforce, patients and communities we serve, UnitedHealth Group and its affiliate companies require all employees to disclose COVID-19 vaccination status prior to beginning employment. In addition, some roles and locations require full COVID-19 vaccination, including boosters, as an essential job function. UnitedHealth Group adheres to all federal, state and local COVID-19 vaccination regulations as well as all client COVID-19 vaccination requirements and will obtain the necessary information from candidates prior to employment to ensure compliance. Candidates must be able to perform all essential job functions with or without reasonable accommodation. Failure to meet the vaccination requirement may result in rescission of an employment offer or termination of employment
Careers with WellMed. Our focus is simple. We're innovators in preventative health care, striving to change the face of health care for seniors. We're impacting 550,000+ lives, primarily Medicare eligible seniors in Texas and Florida, through primary and multi-specialty clinics, and contracted medical management services. We've joined Optum, part of the UnitedHealth Group family of companies, and our mission is to help the sick become well and to help patients understand and control their health in a lifelong effort at wellness. Our providers and staff are selected for their dedication and focus on preventative, proactive care. For you, that means one incredible team and a singular opportunity to do your life's best work.(sm)
WellMed was founded in 1990 with a vision of being a physician-led company that could change the face of healthcare delivery for seniors. Through the WellMed Care Model, we specialize in helping our patients stay healthy by providing the care they need from doctors who care about them. We partner with multiple Medicare Advantage health plans in Texas and Florida and look forward to continuing growth.
Diversity creates a healthier atmosphere: OptumCare is an Equal Employment Opportunity/Affirmative Action employers and all qualified applicants will receive consideration for employment without regard to race, color, religion, sex, age, national origin, protected veteran status, disability status, sexual orientation, gender identity or expression, marital status, genetic information, or any other characteristic protected by law.
OptumCare is a drug-free workplace. Candidates are required to pass a drug test before beginning employment.