Job posting has expired
Back to search results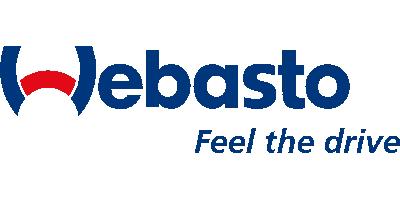 TL1 (Team Captain)

Webasto Group

United States, Lexington

April 21, 2023
Location:

Lexington, KY, US

Entry Level:

Professionals (3+ years)

Function:

Production & Operations

TL1 (Team Captain)- Multiple Positions
MINIMUM QUALIFICATIONS:



Two-year

College

degree preferred or equivalent work experience of two years in a manufacturing



environment



2 years of manufacturing or assembly experience required

Demonstrated leadership skills and abilities

Knowledge of plant safety beneficial, but will train

Ability and licenses to operate a tugger must be obtained within 90 days of appointment

Excellent verbal, written, and interpersonal communication skills required

Ability to lead in a fast pace, team oriented, manufacturing environment

Work requires strict adherence to safety procedures to avoid exposure to health risk.



RESPONSIBILITIES:



Train, develop, monitor, colleagues and update training matrix as needed

Provide leadership and direction to line colleagues (plan material movement ahead of time to minimize downtime)

Insure that all IATF procedures are followed

Monitors production operation to ensure product quality and production efficiency

Plan colleague work schedules and assign daily work assignments on his/her particular line

Produce product in accordance with material control schedules

Ensure colleague compliance with safety regulations and proper machine operation procedures

Conduct line inspections to identify and report areas in need of improvement

Initiate maintenance repair orders on production related tooling

Continuously improve; process efficiency, colleague development, product quality and safety

Promote a clean, safe, and organized work environment to meet world class standards

Develop colleague morale through high moral conduct and promote a "Value Of Excellence"

Address colleagues concerns with Supervisor to resolve the issues

Assist with final inspection, and audit outgoing quality daily

Monitor quality system: first off in-process, final inspection forms and control charts

Monitor and maintain all safety equipment, Webasto owned equipment and tools

Verify schedule and material availability for set-ups

Review and assign set-up plan with operators and sign off set up sheets each day

Oversee and instruct operators of change over duties in regards to quick change over

Track data such as PPH, scrap, in line defects, downtime etc... and chart on the production boards

Participate in Continuous Improvement Teams (Six Sigma, QIT, REAP)



THE STATEMENTS CONTAINED IN THIS POSTING ARE INTENDED TO DESCRIBE THE GENERAL NATURE AND LEVEL OF WORK BEING PERFORMED. THEY ARE NOT CONSTRUED AS AN EXHAUSTIVE LIST OF ALL JOB DUTIES PERFORMED
Contact HR for additional information.


Nearest Major Market: Lexington