Job posting has expired
Back to search results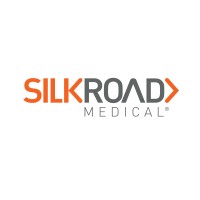 Therapy Development Specialist - Oregon

Silk Road Medical

United States, Portland

May 30, 2023
Summary:
The Silk Road Medical Therapy Development Specialist is a clinically oriented entrepreneurial ambassador for a proven hybrid procedure to treat carotid artery disease: TCAR (Transcarotid Artery revascularization). As part of the commercial field team this role will lead the next revolution in endovascular surgery to execute therapy adoption initiatives in TCAR Centers of Excellence and new commercial sites. This individual will become a trusted clinical partner and TCAR specialist to drive safe adoption, superior outcomes and achieve sales revenue of the ENROUTE Transcarotid Neuroprotection System, ENROUTE Transcarotid Stent System and related products. The Silk Road Medical Therapy Development Specialist practices excellent clinical/case acumen and relationship management with physician and healthcare professional customers. The Silk Road Medical Therapy Development Specialist is a partner and resource to the SRM cross functional teams, including Sales, Marketing, and Office of Medical Affairs.
Responsibilities:
Technical and Clinical Support
Provide quality technical support to help accounts achieve procedural success and superior outcomes.
Provide technical support to Silk Road Medical employees and procedure teams for ENROUTE Transcarotid Neuroprotection System and ENROUTE Transcarotid Stent System procedures in accordance with Silk Road Medical guidance.
Provide technical leadership for TCAR procedures. Educate procedure teams on proper patient selection and indications for TCAR procedures.
Develop and maintain comprehensive clinical and technical product knowledge. Understands current published TCAR and relevant literature. Recognize and understand competitive products, industry trends, and the Silk Road Medical portfolio.
Stay current on SRM policies, vendor credentialing
2 . Customer Service
Ensure maximum coverage of all accounts within territory geographic areas to maintain optimum level of exposure and effective time management. Assist with scheduling of cases and proper customer support.
Participate in physician training and case observations when necessary.
Respond to customer requests and resolve complaints in a prompt and effective manner to include proper device complaint reporting.
Maintain high standards of personal presentation and promote a professional personal and company image.
3. Training, Education and Professional Development
Recognize and understand competitive products, features, strengths in relation to the company's products.
Participate in product and skills development programs, managing own self development.
Helps drive and maintain quality initiatives and global best practice initiatives.
Ensure a professional standard of written and verbal communication at all times.
4. Administrative Responsibilities
Responsible for ENROUTE Transcarotid Neuroprotection System and ENROUTE Transcarotid Stent System inventory at sites to include shipments, usage and return of product.
Submits accurate and timely expense reports.
Report device complaints to proper departments within quality assurance within Silk Road Medical.
Supports TCAR teams with appropriate products, clinical literature and pre case planning strategy,
Maintain hospital eligibility/access with various vendor credentialing services.
Control expenses and adhere to company policies and procedures.
5. Communication
Maintains a high level of communication with appropriate Silk Road Medical sales and leadership within assigned geography.
Plan and implement effective clinical/product presentations to customers.
Communicate market intelligence/competitor activity promptly, including potential sales leads, and information regarding product price or account activity to Area Director or other appropriate company personnel
Qualifications:
Bachelor's degree, technical degree or other relevant education
Experience in the medical field. Knowledge of sterile field, operating room dynamics, and personnel.
Demonstrated understanding of patient anatomy, physiology, and pathway to care.
Demonstrated clinical acumen, general understanding of imaging modalities, case planning and consultation.
New employees in this role will be enrolled in our TCAR Certification program, which must be successfully completed within the first 120 days of employment. During this program, you will gain the clinical knowledge to become a trusted clinical partner to our physician customers and drive the safe adoption of TCAR. Clinical knowledge will be assessed through written tests and OR performance.
Prior experience teaching and educating medical personnel, peers, and technical support personnel.
Ability to effectively organize and plan travel schedule with frequent last-minute requests.
Excellent interpersonal and written communication skills.
Ability to make timely and sound decisions.
Ability to manage a large geographical territory with extensive travel (30-40%).
The job could be for a Therapy Development Specialist, Sr. Therapy Development Specialist or Principal Therapy Development Specialist. The exact level of the job will be chosen based on the chosen candidate's experience.
#LI-Remote