Back to search results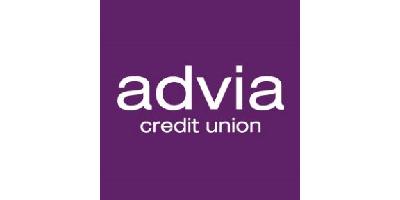 Manager of Internal Audit

Advia Credit Union

United States, Michigan, Kalamazoo

November 16, 2023
Job Details
| | | |
| --- | --- | --- |
| Job Location | | |
| Position Type | | |
| Education Level | | |

| | | |
| --- | --- | --- |
| Travel Percentage | | |
| Job Shift | | |
| Job Category | | |
Description
Employment Type: Full-Time, Hybrid #LI-HYBRID
What you should know about the role
Accountable for leading the internal audit team. Determines extent and timing of audit programs and objectives. Makes recommendations for improving internal controls. Provides leadership with a review of accounting, finance, information systems, and other operations by measuring and evaluating the effectiveness of accounting and management controls. This position supports efforts to meet the strategic goals of the credit union, including providing outstanding service to internal and external members as defined by living and demonstrating the core values of the credit union; Act with Integrity, Drive Progress, Build & Strengthen Relationships and Keep People at the Core.
What you should know about Advia

Advia is a fast-growing Credit Union that is positioned in the top 3% of credit unions across the United States. We serve over 198,000 members and with assets near $3 Billion. We offer very similar product and services as the big banks with a focus on saving our members money while providing financial advantages. We are rooted in our communities and believe we have a responsibility to give back outside of our four branch walls through volunteering and charitable donations. The work environment at Advia is fast-paced, performance based and fun infused. We certainly live by the saying "work hard, play hard." As an employee of Advia, you can expect regular and constructive feedback, development opportunities, great benefits, excellent co-workers and engaged managers.
Major Duties and Responsibilities





Completes Annual audit universe Risk Assessment and develops recommendations for audit planning and scope. Develop and maintain a plan for auditing all credit union activities. Coordinates audit functions with outside independent audit firm and examiners. Continually assess risks, findings, and recommendations of outside auditors and examiners, and changes in policies and regulations to effectively prioritize audit coverage.






Develop and maintain audit programs for each audit area, continually evaluating the effectiveness of programs. Audit programs should identify objectives, planned scope of coverage, and procedures to be performed. Effectively track the progress of audits and projects, which includes the monitoring of key milestones against audit timeline, coverage of scope areas, and appropriate communication/follow up with the team to maintain awareness of work progress.






Act as In-Charge Auditor of assigned audits and accountable for overall success of project with an emphasis on complex and/or high-risk areas.






Supervises all audit functions in accordance with generally accepted auditing standards. Provides opinion on areas audited as to personnel performance, reliability of accounting and effectiveness of internal controls. Determines established organization operating policies and procedures are being complied with consistently. Identify and document financial statement exposures, internal control deficiencies and operational inefficiencies and/or opportunities for improvement.






Discuss audit findings and recommendations with President & CEO and Board of Directors. Prepare results of audits, communicating stature of operating conditions including recommendations for improvements. Communicate all outstanding findings on a regular basis to Senior Management.






Serves as the liaison between the Board of Directors and the organization. Work closely with the Board of Directors, President & CEO, and Director of Enterprise Risk to ensure that the audit planning activities, including scope, timing, and resource allocation, are effectively completed and documented in a thorough and timely manner. Responsible for implementation of Board approved Audit charter.






Manages direct reports to maximize productivity, efficiency, and the potential of the employees of the company, including; monitoring staff performance, coaching, counseling, training, assuring compliance with regulatory requirements and organizational mission, values, policies and work rules. Appraise performance and provide recommendations for promotion, disciplinary action and termination, as appropriate.






Must comply with applicable laws and regulations, including but not limited to, the Bank Secrecy Act, the Patriot Act, and the Office of Foreign Assets Control. Additionally, all employees must follow policies and procedures to minimize risk by exercising judgment, raising questions to management, and adhering to policy guidelines.





Qualifications
Experience
Five years to eight years of similar or related experience, including preparatory experience.
Education/Certification/Licenses
A college degree, preferably Accounting or Finance, and a professional certificate (CPA, CIA, or similar) or a post graduate degree.
Interpersonal Skills
The ability to motivate or influence internal or external senior level professionals is a critical part of the job, requiring a significant level of influence and trust. Obtaining cooperation and agreement on important outcomes via frequently complex, senior level dialogues, as well as a professional level of written communication skills are essential to the position.
Other Skills
Knowledge of internal audit techniques, policies and procedures, and compliance auditing techniques. Must be able to analyze data and develop strategies to improve operations and must attend 20 hours per year of continuing education classes on topics relevant to the work being completed and provide evidence of attendance for your personnel file. Classes may be attended in person of they may be web-based.
Physical Requirements
Perform primarily sedentary work with limited physical exertion and occasional lifting of up to 10 lbs. Must be capable of climbing / descending stairs in emergency situation. Must be able to operate routine office equipment including telephone, copier, facsimile, and calculator. Must be able to routinely perform work on computer for an average of 6-8 hours per day, when necessary. Must be able to work extended hours whenever required or requested by management. Must be capable of regular, reliable and timely attendance.
Working Conditions
Must be able to routinely perform work indoors in climate-controlled shared work area with minimal noise.
Mental and/or Emotional Requirements
Must be able to perform job functions independently or with limited supervision and work effectively either on own or as part of a team. Must be able to read and carry out various written instructions and follow oral instructions. Must be able to speak clearly and deliver information in a logical and understandable sequence. Must be capable of dealing calmly and professionally with numerous different personalities from diverse cultures at various levels within and outside of the organization and demonstrate highest levels of customer service and discretion when dealing with the public. Must be able to perform responsibilities with composure under the stress of deadlines / requirements for extreme accuracy and quality and/or fast pace. Must be able to effectively handle multiple, simultaneous, and changing priorities. Must be capable of exercising highest level of discretion on both internal and external confidential matters.