Job posting has expired
Back to search results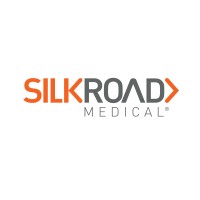 Sr. R&D Technician

Silk Road Medical


October 16, 2023
Who we are
Silk Road Medical, Inc. is a medical device company located in Sunnyvale, California & Plymouth, MN, that is focused on reducing the risk of stroke and has pioneered a new approach for the treatment of carotid artery disease called TransCarotid Artery Revascularization (TCAR).
We are always looking for dynamic and innovative individuals who are passionate about reducing the risk of stroke. We welcome team members who approach their work with courage, flexibility, persistence, and a willingness to assist others with a strong emphasis on collaboration.
The opportunity
The Sr R&D Technician partners with R&D engineers on project/product development tasks, which include building product prototypes, testing, and documenting test results and processes.
This is an on-site position.
A "Day in the life"
Organizes, coordinates, and executes building and testing of prototypes/products per engineering instructions and standard test methods.

Completes basic tasks on engineering documentation such as schematics, engineering drawings, and written or verbal instructions.

Prepares test samples (products/materials/solutions) for routine and qualification testing.

Develops and validates test methods.

Accurately documents procedures and records collected data.

Communicates project status to project teams.

Maintains a safe work environment, meeting company safety policies and all regulatory requirements.

Operates and maintains complex test equipment. May perform equipment installation and qualification and assist in the maintenance and troubleshooting of lab instruments/equipment.

Designs, builds, and maintains training models and fixtures.

Explores and proposes creative solutions based on solid rationales and contributes to design and process concepts.

Trains other technicians, assemblers and engineers on procedures and product assembly.

Proactively recommends new ideas and/or improvements pertaining to design and process.
What you'll bring
High school diploma or education/experience required.

4+ years of experience as an R&D technician in med device.

Previous experience with catheter manufacturing (i.e. coil winding, braiders, etc.) preferred.

Mechanically inclined with history of creative problem solving highly preferred.
Additional skills you have
Advanced computer skills including understanding of Microsoft Excel, PowerPoint, Outlook, and Word.

Must be detail-oriented, organized, and a self-starter.

Advanced oral and written communication skills. Ability to express ideas clearly and concisely in writing.

Advanced ability to problem solve.

Ability to work in a team environment interacting with engineers and technicians.

Ability to multi-task and manage numerous projects simultaneously.

Ability to work independently with minimal supervision and direction.

Demonstrated ability to setup/conduct product testing and collect data to medical device standards.

Regularly, moving about to accomplish tasks or moving from one workstation to another.

Occasionally, adjusting or moving objects up to 25 pounds in all directions.

Occasionally, repeating motions that may include the wrists, hands, and/or fingers.

Sedentary work that primarily involves sitting/standing.
Come join our team where we celebrate diversity and embrace everyone's unique talents! We encourage individuals from all backgrounds to apply.
What we offer
Our philosophy is to make all benefits affordable to all Silk Road Medical employees and their dependents. We offer robust and affordable benefits with modest employee contributions. Click here for more information .
Our Commitment to Diversity, Equity & Inclusion
We welcome all people who want to be part of our amazing journey and mission to provide new, innovative, and clinically proven transcarotid therapies to prevent the devastating burden of stroke. Our employees come from very different backgrounds: different races and ethnic backgrounds, different religions, and different parts of the world. Some of us are married to people of the opposite sex and some to the same sex, some are not married. Some of us are becoming parents for the first time and others are counting down the days to retirement. Some of us do cartwheels every day and some need physical accommodation to best perform their role. All are welcome.
We have a diverse workforce because we believe that it is possible for people with different backgrounds, viewpoints and persuasions to come together and debate important topics, learn from one another, and make better decisions than we would if we all were all the same. We want Silk Road Medical to not only be a great place to work, but The Greatest Place to Work and we strongly believe that a diverse and inclusive working environment is critically important to that goal.
Silk Road Medical is an equal opportunity employer and we value diversity at our company. We strictly prohibit unlawful discrimination based upon an individual's race, color, religion, gender, sexual orientation, gender identity, national origin/ancestry, age, disability, medical condition, marital status, veteran status, or any other characteristic protected by law.