Job posting has expired
Back to search results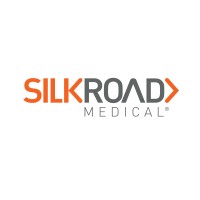 Supervisor, Accounts Payable

Silk Road Medical

United States, California, Sunnyvale


September 20, 2023
Who we are
Silk Road Medical, Inc. is a medical device company located in Sunnyvale, California & Plymouth, MN, that is focused on reducing the risk of stroke and has pioneered a new approach for the treatment of carotid artery disease called TransCarotid Artery Revascularization (TCAR).
We are always looking for dynamic and innovative individuals who are passionate about reducing the risk of stroke. We welcome team members who approach their work with courage, flexibility, persistence, and a willingness to assist others with a strong emphasis on collaboration.
The opportunity
The Supervisor, Accounts Payable, will support the Finance team in maintaining accurate financial records and timely accounting close, with a core focus on the day-to-day accounts payable accounting operations. This role will manage operations in Accounts Payable, expense accruals, sales and use tax and fixed assets to ensure financial records and transactions are properly recorded and accurately reflect the Company's accounting processes, policies and SOX controls in accordance with U.S. GAAP.
This is a hybrid position.
A "Day in the life"
Manage and provide guidance to Accounts Payable staff on complex financial transactions.

Review journal entries and reconciliations prepared by Accounts Payable staff and managing the AP monthly close to ensure timely and accurate reporting for month end.

Review and analyze expenses and investigate variances noted in budget versus actual reviews.

Prepare journal entries and monthly balance sheet account reconciliations.

Oversee sales and use tax preparation and filings and new state registrations in partnership with external sales tax compliance provider.

Oversee 1099 year-end preparation and filings.

Ensure compliance with SOX 404 controls; identify control lapses and work with SOX Compliance team to implement procedures to rectify any detected operational weaknesses.

Work with cross-functional teams to obtain transaction information, research reconciling items, and resolve issues.

Identify and implement process improvements, systems integrations, etc. for greater accuracy, financial control, and efficiency.

Research, resolve and respond to internal and external inquiries in a timely manner.

Review and recommend modifications with other groups on standardizing polices & procedures and ensuring consistency in their application.

Assist with quarterly reviews and year-end audit requests.

Assist with timely and accurate Sunshine Act reporting.

Other tasks as assigned.
What you'll bring
Bachelor of Science degree in Accounting, Finance or related discipline.

5 years of accounting experience with knowledge of U.S. GAAP, accounting policies, and key accounting operations, including Accounts Payable, Fixed Assets and general ledger transactions.

1-2 years prior management experience preferred.

Experience with ERP systems, data integration platforms and cloud computing. QAD preferred.

Public company accounting experience is preferred.
Additional skills you have
High attention to detail and accuracy.

Excellent verbal, written, analytical and organization skills to convey objectives and meet deliverable timelines.

Problem solving and critical thinking skills.

Strong leadership, collaborative and team-building skills.

Must be self-driven and possess the ability to prioritize tasks and meet tight deadlines.

Foster the SRM Cartwheel Culture values of "Be Courageous", "Focus on Core Strength", "Be Flexible", "Be Persistent", "Lend a Hand".

Provide oversight and direction to employees and lead them to meet expectations. Coach, mentor, and develop staff.

Provide effective performance feedback through employee recognition, rewards, and disciplinary action.

Plan for appropriate staffing levels. Partner with Human Resources to recruit, interview, select, hire, and onboard new employees.

Create a workplace culture that is consistent with Silk Road Medical's mission, vision, guiding principles, and values.

Manage the overall operational, budgetary, and financial responsibilities and activities of the department.

Make business decisions that are financially responsible, accountable, justifiable, and defensible in accordance with organization policies and procedures.

Sedentary work that primarily involves sitting/standing.
Come join our team where we celebrate diversity and embrace everyone's unique talents! We encourage individuals from all backgrounds to apply.
What we offer
Our philosophy is to make all benefits affordable to all Silk Road Medical employees and their dependents. We offer robust and affordable benefits with modest employee contributions. Click here for more information .
Actual compensation for this role depends on several factors that may include but are not limited to the type and length of experience within the job, type and length of experience with the job, industry, and related education, etc. Silk Road Medical is a multi-state employer, and this salary range may not reflect positions in other states. The anticipated compensation range for candidates who will work in Sunnyvale, CA is $100,000-$125,000. This position will also be eligible to participate in our annual bonus and earn equity in accordance with company policy. In addition, we offer robust and affordable benefits with modest employee contributions.
Our Commitment to Diversity, Equity & Inclusion
We welcome all people who want to be part of our amazing journey and mission to provide new, innovative, and clinically proven transcarotid therapies to prevent the devastating burden of stroke. Our employees come from very different backgrounds: different races and ethnic backgrounds, different religions, and different parts of the world. Some of us are married to people of the opposite sex and some to the same sex, some are not married. Some of us are becoming parents for the first time and others are counting down the days to retirement. Some of us do cartwheels every day and some need physical accommodation to best perform their role. All are welcome.
We have a diverse workforce because we believe that it is possible for people with different backgrounds, viewpoints and persuasions to come together and debate important topics, learn from one another, and make better decisions than we would if we all were all the same. We want Silk Road Medical to not only be a great place to work, but The Greatest Place to Work and we strongly believe that a diverse and inclusive working environment is critically important to that goal.
Silk Road Medical is an equal opportunity employer and we value diversity at our company. We strictly prohibit unlawful discrimination based upon an individual's race, color, religion, gender, sexual orientation, gender identity, national origin/ancestry, age, disability, medical condition, marital status, veteran status, or any other characteristic protected by law.