Job posting has expired
Back to search results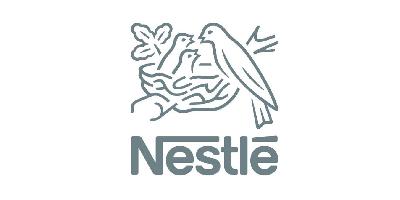 Manager Public Relations - HYBRID

Nestle

401(k)

United States, New Jersey, Hoboken

October 24, 2023
As a leader in the science of nutrition, Nestle Health Science believes in empowering healthier lives for patients and consumers through a rich product portfolio featuring top brands such as Garden of Life, Nature's Bounty, Vital Proteins, Nuun, Persona Nutrition, BOOST, Carnation Breakfast Essentials, Peptamen, Compleat Organic Blends, and more, as well as through Aimmune Therapeutics, a biopharmaceutical company developing therapies to prevent, manage and treat food, GI and metabolic-related diseases.
Our team members are challenged to make a genuine impact and play an integral role in driving the business forward. We embrace a dynamic culture that always puts the consumer first, and where ownership, accountability and agility are celebrated at every level. To help our people thrive, we offer expansive career growth potential, the opportunity to work alongside and learn from talented colleagues with diverse backgrounds and skill sets, and a range of best-in-class benefits.
We have more than 11,000 employees around the world, and products available in over 140 countries.
This position is not eligible for Visa Sponsorship.
POSITION SUMMARY
The Manager of Public Relations and Communications will be instrumental in shaping Nestle Health Science's reputation and fostering positive stakeholder relationships. This role will focus on crafting compelling narratives, working closely with brand teams, enhancing executive visibility, and strengthening media and stakeholder connections. By leveraging their exceptional communication skills, this individual will help bolster Nestle Health Science as an industry leader that empowers healthier lives through nutrition.
RESPONSIBILITIES
Strategic Communication Planning: Collaborate with Communications leadership to develop and execute a comprehensive PR and communication strategy, integrating efforts with Nestle's brand teams for a unified approach.
Media and Stakeholder Relations: Cultivate and maintain strong relationships with the media and key stakeholders, leveraging these connections to tell Nestle Health Science's compelling stories and messages.
Editorial Strategy: Helps develop an editorial calendar, identifying key storylines that highlight nutrition access, scientific innovation, and community engagement. Ensure alignment with Nestle Health Science's mission and values.
Crisis Management: Assist in crisis response, including the creation of communication materials, monitoring media coverage, and promptly responding to internal and external requests for information.
Content Creation: Produce high-quality content, including writing and review of news releases, articles, editorials, and social media posts, ensuring consistent and impactful messaging.
Digital Presence: Manage content for the corporate website and social media channels to enhance brand visibility and engagement with target audiences.
Executive Visibility: Enhance the visibility of Nestle Health Science's leadership team by coordinating executive communications, speaking engagements, and thought leadership opportunities.
Community Engagement: Foster positive relationships with the community and stakeholders, showcasing Nestle Health Science's commitment to social responsibility and community well-being.
EXPERIENCE AND EDUCATION REQUIREMENTS
7+ years professional experience with recent focus on external communication required
Experience in media relations required,handling high stakes, fast-moving crises highly preferred
Experience working cross-functionally in highly matrixed organizations required
Demonstrated experience supporting highly visible communications campaigns required
Required experience in managing cross-functional projects and stakeholders required
Experience supporting executives with strategiccommunications plans for internal and external audiencesrequired
Bachelor's degree required, Masters is a plus.
PREFERRED SKILLS
Exceptional content strategy, messaging, writing, editing, and journalistic skills
Impeccable communication skills with both internal and external audiences
Must be able to juggle several tasks at one time
Collaborative team player
Must be able to perform duties in a fast-paced, quickly changing environment
Understanding of the political, business, economic and societal issues facing Nestle
Discipline and ability to meet tight deadlines
Experience in managing corporate website and social media platforms
REQUISITION #263163
The approximate pay range for this position is $125,000 to $155,000. Please note that the pay range provided is a good faith estimate for the position at the time of posting. Final compensation may vary based on factors including but not limited to knowledge, skills and abilities as well as geographic location.
Nestle offers performance-based incentives and a competitive total rewards package, which includes a 401k with company match, healthcare coverage and a broad range of other benefits. Incentives and/or benefit packages may vary depending on the position. Learn more at:
#LI-hybrid
It is our business imperative to remain a very inclusive workplace.
To our veterans and separated service members, you're at the forefront of our minds as we recruit top talent to join Nestle. The skills you've gained while serving our country, such as flexibility, agility, and leadership, are much like the skills that will make you successful in this role. In addition, with our commitment to an inclusive work environment, we recognize the exceptional engagement and innovation displayed by individuals with disabilities. Nestle seeks such skilled and qualified individuals to share our mission where you'll join a cohort of others who have chosen to call Nestle home.
The Nestle Companies are an equal employment opportunity and affirmative action employer seeking diversity in qualified applicants for employment. All applicants will receive consideration for employment without regard to race, ethnicity, color, gender, gender identity, age, religion, national origin, ancestry, disability, perceived disability, medical condition, genetic information, veteran status, sexual orientation, or any other protected status, as defined by applicable law. Prior to the next step in the recruiting process, we welcome you to inform us confidentially if you may require any special accommodations in order to participate fully in our recruitment experience. Contact us at accommodations@nestle.com or please dial 711 and provide this number to the operator: 1-800-321-6467.
This position is not eligible for Visa Sponsorship.