Job posting has expired
Back to search results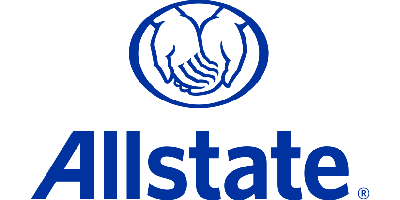 Total Loss Adjuster - VTA GHRN - Remote EST

Allstate Insurance

dental insurance, paid time off, tuition assistance, tuition reimbursement, 401(k)

United States

November 21, 2023
The world isn't standing still, and neither is Allstate. We're moving quickly, looking across our businesses and brands and taking bold steps to better serve customers' evolving needs. That's why now is an exciting time to join our team. You'll have opportunities to take risks, challenge the status quo and shape the future for the greater good.
You'll do all this in an environment of excellence and the highest ethical standards - a place where values such as integrity, inclusive diversity and accountability are paramount. We empower every employee to lead, drive change and give back where they work and live. Our people are our greatest strength, and we work as one team in service of our customers and communities.
Everything we do at Allstate is driven by a shared purpose: to protect people from life's uncertainties so they can realize their hopes and dreams. For more than 89 years we've thrived by staying a step ahead of whatever's coming next - to give customers peace of mind no matter what changes they face. We acted with conviction to advocate for seat belts, air bags and graduated driving laws. We help give survivors of domestic violence a voice through financial empowerment. We've been an industry leader in pricing sophistication, telematics, digital photo claims and, more recently, device and identity protection.
We are the Good Hands. We don't follow the trends. We set them.
Allstate Benefits:
Being a part of Allstate means you receive a benefits package from Day 1 of employment. This includes time off, healthcare, retirement, and more. That is why as an Allstater you'll enjoy a Total Rewards package that includes:
* Competitive pay with needed support for continuous development and career advancement
* Flexibility in scheduling and a time off policy that helps support your work/life balance
* Initial and ongoing training to get you proficient in your new role
* Comprehensive benefits like a 401K/pension, education reimbursement, and programs to help you balance work with the rest of your life. Visitwww.allstategoodlife.comto learn more.
A day in the life of an GHRN Virtual Total Loss Adjuster, and what it takes to do the job!
As an GHRN Total Loss Adjuster, you will play a critical role in our claims handling process, focusing on determining the repairability or total loss of vehicles. Operating from your home office, you will spend the majority of your time adjusting auto damage claims remotely. Your responsibilities will involve reviewing moderate to complex vehicle damages, preparing estimates and valuations, assessing vehicle conditions, determining salvage valuations, and engaging in negotiation and settlement processes with our valued customers and/or claimants.

You'll wear a few hats to fill a few roles throughout your day that all require a level of experience:

The Customer Service Expert -you'll live into Allstate's Claims Culture by caring, empowering, and restoring, and you will accomplish that by being compassionate, clear, and a committed partner in each auto property damage claim. You lead with empathy, always.

The Investigator - you'll confidently and independently investigate auto property damage claims by conducting detailed reviews of damage. You will also identify appropriate options, conditions, and unrelated prior damages that apply to your total loss evaluation. Your final determination will help you reach a fair and reasonable settlement with our customers.
The Effective Communicator - you'll use phone, emails and sometimes even video chat with shops and customers to help them through a fast, fair, and easy claims process. Researches and responds to complex customer communications, concerns, conflicts, or issues. Developing and maintaining partnerships with shops and storage yards will require you to apply your learned knowledge and communication skills.

The Negotiator - In accordance with all legal and business standards methodologies, you will evaluate and negotiate claims and repair or total loss processes with customer, shops, and storage yards. During negotiations, you will incorporate tactics to handle challenging and complex situations.

The Problem Solver - Your sharp critical thinking skills will be put to use in a fast-paced environment as you work with multiple tools, including estimating platforms, analysis reports, and standard processes. Using your well-honed communication skills, you'll be able to adhere to industry standards and company best practices, and continuous improvement.
Qualifications:
*You must have 12 months or more of Auto Collision estimating in CCC One, Audatex, or Mitchell
*You have a High School Diploma or a GED
*Previous experience in total loss adjustment or a related field is highly desirable
*Proficiency in using estimating software and valuation tools for virtual assessments
*Strong analytical skills to evaluate moderate to complex vehicle damages effectively
*Excellent negotiation and communication skills to interact with customers and stakeholders remotely
*Ability to work independently and manage time efficiently in a virtual work environment
*Detail-oriented and organized, with a commitment to delivering accurate and timely results
*This position is not available for California, Alaska, and Hawaii residents
Notice of Licensing Requirement
* As a condition of employment, your office/area may require you to obtain an adjuster and/or an appraiser license.If applicable, you will be required to secure license(s) within 60 days of hire.
* If required, the Hiring Manager will work with you along with the Centralized Licensing team to ensure that you are properly licensed.
* Sign-on Bonus: You may be eligible for a $1000 Licensing Sign on Bonus if you have the applicable active licenses needed for this role.This could include Home Resident Property & Casualty License, Designated Home State (DHS) Florida or Texas License, and/or applicable Appraiser License.

**Candidates who have previously worked for and are seeking to be rehired at Allstate and its family of companies are not eligible for this sign-on bonus.
Notes:
The preceding description is not designed to be a complete list of all duties and responsibilities. May be required to perform other related duties as assigned. Regular, predictable attendance is an essential function of this job.
Compensation offered for this role is$52,500 - $86,000 per yearand is based on experience and qualifications.
Good Work. Good Life. Good Hands.
As a Fortune 100 company and industry leader, we provide a competitive salary - but that's just the beginning. Our Total Rewards package also offers benefits like tuition assistance, medical and dental insurance, as well as a robust pension and 401(k). Plus, you'll have access to a wide variety of programs to help you balance your work and personal life -- including a generous paid time off policy.
Learn more about life at Allstate. Connect with us on , , and or watch a .
#LI-SS1