Cognia | Diversity Employer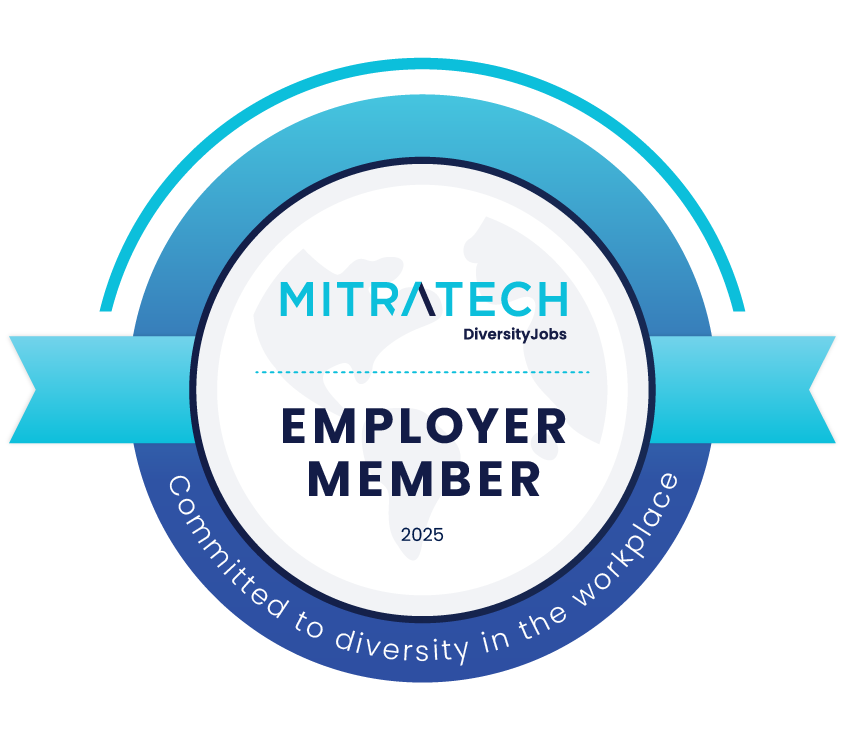 The Cognia Difference

Global Perspective, Local Solutions


Our History
We're honored that we've served so many education institutions and students since 1895. That's when we began our legacy of accomplishments in school improvement and accreditation, and we've been leaders in assessment for close to four decades. However, our past success doesn't define our practice—it serves as a secure foundation for the future. Our focus is firmly on today and tomorrow—seeking what works in your schools and in others around the world, providing learning forums for skilled educators, and helping you provide students with the opportunities that knowledge brings.

Legacy
Meaningful Recognition
Since the founding of our original agencies, our accreditation and certification have represented high standards in education and provide a trustworthy mark of quality.
Steadfast Commitment
Beginning in 1895, our leaders strove to support fellow educators in elevating their practice and giving students ever-increasing opportunities. Now—and tomorrow—we pursue the same mission.
Focus On Service
We deliver expert guidance, resources, and practices. Equally important, at Cognia we listen—to learn your needs and respond with solutions that work for you.
Our Mission


Mission: To serve as a trusted partner in advancing learning.
Vision: To impact and inspire education providers to advance and enable pathways of success for all learners.
Values: Be Inclusive • Engage with Honesty • Pursue with Courage


Our Leadership


As an organization, we are dedicated to providing service and support for our institutions to improve what they do to help students learn. To succeed, our leadership must be in concert with our culture as a service organization. We are governed by an independent Board of Directors and an executive team dedicated to these values, strategic direction, and a commitment to focusing on the ultimate outcome for students.


Reach Beyond Ordinary


Unmatched Knowledge
We are the largest education improvement organization in the world. You can rely on our history of success, built on expertise across a range of educational practices focused on school improvement, assessment, student engagement, effective learning environments, and data use. Our professionals help you achieve visionary goals for your school or system, combining their own classroom and administrative experience with a far-reaching outlook.

Holistic View
You may have lots of data, without the ability to draw a big picture. Working with us, you get a view that links improvement, assessment, and school quality to student and school performance. Within your unique context, we help you identify your current reality and set priorities to make meaningful change.

Regional Relationships

Our staff members are located across the U.S. and around the world. Your regional team knows your area and your challenges. A director and professional learning specialist will help you access Cognia solutions—allowing you to get quick answers, links to resources, and connections with other educators near you.

Well-Informed Teams
When you're ready for your accreditation or certification review, your Lead Evaluator helps you prepare for the process. Then we assemble a team of intensively trained volunteers who know your region and your challenges to work onsite with you and your stakeholders.

Local and Global Networks
When you work with Cognia, you become connected with local and global experience. This allows you to discuss timely issues with other educators in your region and get access to successful practices developed with thousands of educators around the world who share a passion for improving education.

Well-Regarded Research
From large-scale student assessment to professional learning for your school's faculty, every aspect of our practice is based on thorough research and analysis. Psychometrically sound assessment results fortify your decision making, while extensive research and thousands of classroom observations underpin foundational performance standards that help you identify and implement improvement strategies.


Commitment to Diversity, Equity, and Inclusion

Cognia is taking real action toward diversity, equity, and inclusion—in our organization and for our network.


Search among Cognia jobs
no jobs found