Midcontinent Independent System Operator | Diversity Employer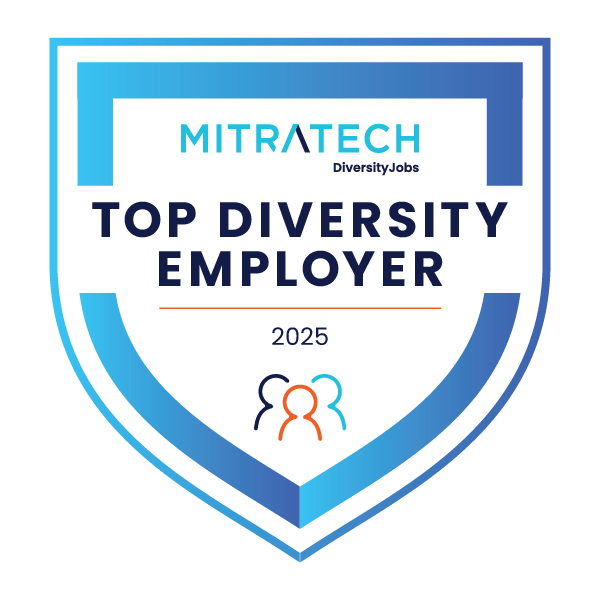 www.misoenergy.org/
MISO manages the electricity superhighway in the Central U.S. Through use of groundbreaking research and advanced technology, our highly skilled employees ensure power flows reliably to 42 million customers. MISO makes this happen by operating one of the world's largest energy markets, with $25 billion in annual transactions. We are committed to being a trusted partner to our members and we strive to be the most reliable, value-creating Regional Transmission Organization.

Operating the electricity grid, running a robust energy market, planning for a bright future – it's what our immensely talented and dedicated team does every day.


MISO – Why Work With Us?


For the past two decades, our employees have shaped and built a steadfast culture here at MISO. This strong foundation helps keep us grounded and committed, and serves as the moral compass that has led us to many past successes and will continue to propel us forward in the future.

Our culture, steered by a set of guiding principles, or ideals, is not the latest fad or next big thing in our history. Rather, it is the premise behind who we are and why we exist.

Ingrained in the culture, MISO's core values guide our decisions and are fundamental to our success.


Career Development

At MISO, we invest in our talent. Employees enjoy career development opportunities through a variety of Learning & Development and Leadership Development Programs. Our goal is to enable our employees with the skills and opportunities to grow their careers within MISO through targeted development opportunities.

Learning Opportunities


E-learning for self-paced needs about company tools and initiatives
In-person classes to encourage collaboration and other skills
Leadership development programs with cohort-based assignments to encourage on-the-job learning


Career Benefits


Tools and support for your unique career path goals
Focused talent awareness to anticipate future role alignment
Dedicated Talent Development team for your development support



Our Talent Development team was recently selected for the 2021 Training Top 100, a worldwide ranking of organizations that excel at training and human capital development, as determined by Training magazine.




Benefits
At MISO, all full-time employees are eligible for benefits on their first day of employment. We are dedicated to helping our employees find the perfect work-life balance and leading them to achieve healthy minds, bodies, finances, and more.

Health Benefits


On-site wellness clinic at headquarters located in Carmel, IN
Health coaches and on-site fitness centers at all locations
Short and long-term disability


Financial Benefits


Qualification for profit-sharing plan
Opportunity to invest pre-payroll tax dollars into flexible spending accounts or health savings account
Company paid life insurance
Accidental death and dismemberment coverage
Critical illness coverage


Personal Benefits


Generous vacation and sick days
Rollover unused vacation and sick days
Qualification for tuition assistance and reimbursement
Paid community service hours



Community
At MISO, we understand the necessity of diversity in the workplace and emphasize the value each employee brings to the table. It is when all voices are represented and acknowledged that we are the most successful. Without every employee embodying our cornerstones of Customer Service, Effective Communication and Operational Excellence, our goal of being the most reliable, value-creating RTO would not be possible.

MISO's employee-led and organized resource groups bring individuals together to create the best possible work environment. Our goals include strengthening internal ties, creating opportunities for personal and professional growth, collaboration and serving the community around us. MISO's employee resource groups help us live out this mission.


EmPower (African American) Resource Group
Advancing Modern Professionals Resource Group
Community Service Resource Group
Innovative Data Engineering and Analysis Resource Group


Learn more about our Resource Groups here!

The MISO Community does not stop there...

At MISO, we are dedicated to corporate citizenship and believe that our employees can work together to make a positive impact on our communities. That is why MISO is proud to support the Make-A-Wish Foundation. MISO employees have donated over $1 million dollars and granted more than 100 wishes since 2007. Through fundraising and volunteering, MISO strives to make a difference in the lives of Wish kids and their families.




MISO employees are also given paid community service hours each month to give back to the community in any way they choose.


Internships
As the grid changes, so does our approach to meeting energy demands. We need a diversified group of smart, motivated problem solvers to overcome these challenges. MISO's internship program helps prepare students for future roles as leaders and innovators in the energy industry.

Our interns are presented with meaningful and challenging projects that will have a direct impact on the success of MISO. Interns gain exposure to all aspects of the company and leave with a better understanding of how MISO and the corporate world work together to deliver power to over 42 million customers. MISO's geographic footprint stretches across 15 states and one Canadian province. This allows interns to work with a diverse group of employees all across the nation.

Learn more about our internship program here.


Search among Midcontinent Independent System Operator jobs