World Wildlife Fund | Diversity Employer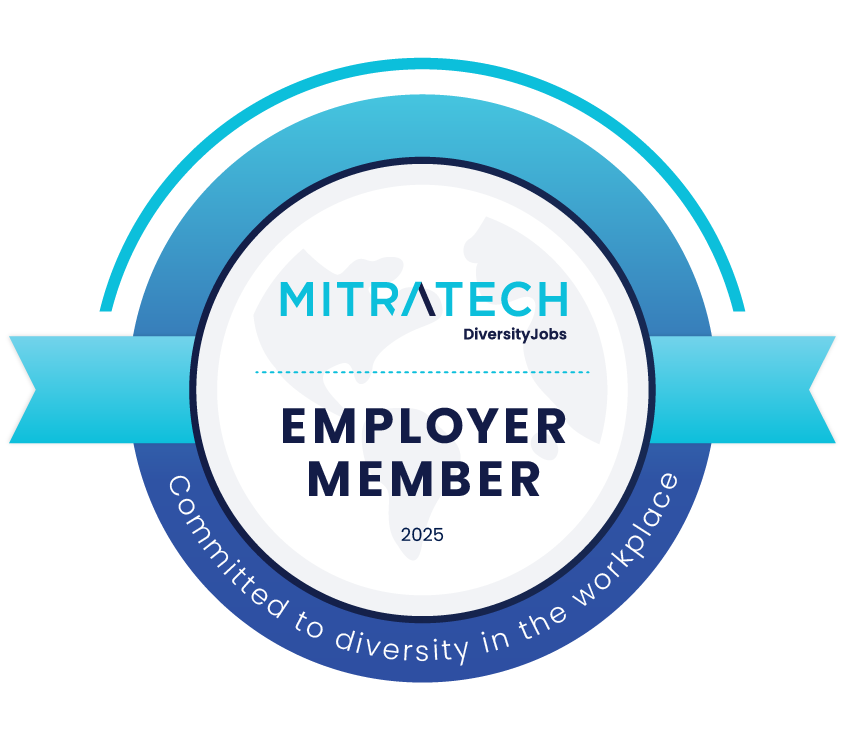 Careers at WWF
Imagine waking up every morning, ready to take on important work in an organization that is changing the world. Imagine building your career while protecting the future of nature for generations to come. At WWF, our employees know they are making a difference every day. We share a spirit and devotion for wildlife and nature. Our unique backgrounds and qualifications blend together to help us fulfill WWF's mission. So whether you're working at a desk in our D.C. office, attending a climate change meeting in Europe, or relocating rhinos in Nepal, you have the benefit of knowing that everything you do is part of WWF's global effort to conserve life on Earth. Join us and make a difference. Be a part of the world's leading conservation organization and do the work you've always imagined.



World Wildlife Fund is a nonprofit organization dedicated to environmental conservation through science.

World Wildlife Fund (WWF) promotes affirmative action to assure equal employment opportunities for all qualified individuals regardless of age, race, color, sex, religion, national origin, disability, or veteran status.

In the administration of its employment policies and practices, WWF does not discriminate on the basis of race, color, religion, sex, national origin, citizenship, age, personal appearance, family responsibilities, sexual orientation, gender identity, marital status, disability, veteran status, matriculation, political affiliation, or genetic information.


Benefits

At WWF, we work every day to make sure our world is and will continue to be a healthy and positive place to live in.

We see the WWF workplace as one small part of that greater world, and so it's very important to us that our work environment is equally healthy and positive. We strive to give our employees the kinds of benefits they need to support them in their work and home lives.
WWF Core Benefits
The following benefits are provided at no cost to the employee and with no enrollment necessary.

Paid Time Off/Annual Leave


First two years: 15 days per year
Third-year and beyond: 20 days per year
Up to 50% of the employee's annual leave allowance can be carried over to the following year

Sick Leave
10 days each year

Holidays
10 days each year, including one "floating holiday" chosen by the employee

Life Insurance
Coverage equal to two times an employee's base salary up to $300,000

Accidental Death and Dismemberment Insurance
Coverage equal to three times an employee's base salary up to $400,000

Short-term and Long-term Disability Insurance
Both available after six months of service


Short-term: income replacement of 70%–80% of base salary is paid, depending on disability period
Long-term: income replacement of 60% of base salary is paid, effective the 181st day of disability

Emergency Evacuation and Travel Assistance
Provided to all employees traveling on WWF business
Includes assistance with medical consultation, medical evacuation, referrals and prescription assistance, as well as emergency travel arrangements and translation and interpretation services

Employee Assistance Program
Provides confidential short-term counseling services for employees and their families in a variety of areas including stress management; legal or financial issues; alcohol and drug abuse; and information on elder care, family, and education resources
Optional Pre-tax Benefits
WWF employees can choose to enroll in any of these optional benefits. Each has an associated cost, which is deducted from the employee's paycheck on a pre-tax basis. WWF covers approximately 70%–100% of health and dental insurance premiums, depending on the plan selected.

Health Insurance
HMO, POS and PPO options are available through CareFirst BlueCross BlueShield
All plans include vision and prescription drug coverage

Dental Insurance
Available through Cigna Dental PPO
Four levels of coverage offered: preventive and diagnostic; basic; major; and orthodontia for children

Stand-alone Vision Plan
Available through UnitedHealthcare Vision
An additional option for employees not on the CareFirst health plan or who want extra, more comprehensive vision coverage includes full coverage for eye exams and generous coverage or discounts for eyeglass frames and lenses, laser vision correction, and contact lenses

Spouse/Domestic Partner/Dependent Coverage
An employee may elect to cover a spouse, a domestic partner (same or opposite sex), or dependent(s) under health, dental, vision, and supplemental life insurance plans
Flexible Spending Accounts (FSAs)

Both health care and dependent care FSAs are available
FSA debit card is provided for easy point-of-service payment

Transportation Options
SmartBenefits: Employees can select a pre-tax payroll deduction for the purchase of a SmartBenefits® farecard for commuting to and from work on D.C. metro area public transportation
Parking garage: Employees can use WWF garage for a set daily fee or choose to purchase a monthly parking pass, paid for with bi-monthly, pre-tax payroll deductions

WWF Retirement Benefits (403b Plan)


First year: Employee can make pre-tax contributions up to $17,500
Second-year: WWF matches employee's contributions up to 3% of his or her salary
Third-year: WWF continues making contribution above and begins contributing an additional 6%, regardless of employee's contribution

Policy means that after two years, an employee may receive a total of up to 9% in employer contributions to his or her retirement benefits plan (dependent on the employee's contribution level)
The employee may choose from over 20 investment funds from Principal Financial Group

Additional Paid Time Off
The employee may purchase up to five extra days of paid time off per year on a pre-tax basis

Optional After-tax Benefits
WWF employees can also choose to enroll in any of the following benefits. Each has an associated cost that is deducted from the employee's paycheck on an after-tax basis.

Supplemental Life Insurance
For employees: Employee may purchase additional life insurance in an amount ranging from one to five times the employee's salary, up to a maximum of $500,000
For spouse/domestic partner: Coverage ranges from $5,000 to $500,000
For dependent(s): Coverage ranges from $2,000 to $20,000

Supplemental Long-term Disability Insurance
An employee may purchase supplemental long-term disability coverage to add to the WWF-provided disability benefit
Long-term Care Insurance

Coverage is available for an employee as well as for the employee's spouse

Legal Resources
Employees can purchase legal services coverage that provides advice, consultation and courtroom representation for commonly used legal services

Membership in WWF
For the convenience of WWF staff who wish to make membership donations to WWF, employees can request that their chosen donation amount be divided into incremental payroll deductions over the course of the year

Childcare Assistance & Back-Up Childcare
For employees working in headquarters or employees visiting headquarters and traveling with a young child, WWF has made arrangements with Capital Kids II, Inc. (CapKids) for back-up child care services. This service is intended as an option for back-up child care for employees when their regular child care arrangement is unavailable. CapKids is conveniently located in the lobby level of the WWF building.

Domestic Partner Benefits
All regular and limited-term employees who work 21 or more hours per week are eligible to enroll for domestic partner coverage (same-sex or opposite-sex) under WWF's medical plans, dental, vision, and life insurance policies.
Rewards & Recognition Program
he Rewards & Recognition Program offers the opportunity to recognize peers, employees or groups for their outstanding teamwork, demonstrating WWF's core values or above-average engagement in projects or duties.

Flexible Work Options
Flexible work arrangements are available (at the manager's discretion) to allow employees to balance their work and personal life. This includes flextime (working outside of WWF's core hours), occasional work from home, teleworking, and reduced or part-time schedules.

Shuttle Service
WWF offers at the Washington DC headquarters a free shuttle service at peak hours to and from Dupont Circle and Foggy Bottom metro stations.
Brown Bag Presentations
Speakers are frequently invited to the headquarters office to give presentations about conservation/environmental topics to our employees.
Discounts
Our employees receive discounts at various local fitness clubs and retailers.
On-site Fitness Center


Search among World Wildlife Fund jobs
no jobs found