Aledade, Inc. | Diversity Employer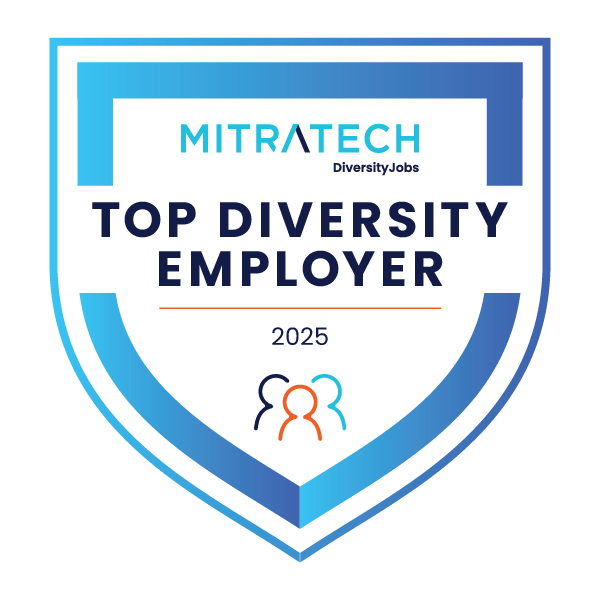 www.aledade.com/
Discover the Aledade Difference

The health care landscape is changing. It's a challenging time to be an independent primary care practice. But here at Aledade, we know that these practices are in the best position to thrive. They provide high quality care to their communities every day. They simply need a partner. They need someone who can provide personalized, on-the-ground support. They need the right data at the right time. They need someone who has a true commitment to their success. That's the Aledade difference.

Founded in 2014, Aledade offers a new model of primary care that keeps physicians right where they want to be: building strong, impactful relationships with their patients. Aledade has grown rapidly and currently partners with hundreds of practices responsible for more than 790,000 patients across 27 states to support the delivery of seamless, affordable, high-quality care.

The founding principle of Aledade stems from thousands of conversations with stakeholders from across the country: primary care providers are the foundation of an efficient and effective health care system.

Our Vision

At the heart of the Aledade model is the simple, but radical, idea that Aledade only succeeds when partner practices succeed in lowering costs to payers through better care for patients. By keeping patients and their healthcare providers at the center of all we do, Aledade envisions a more efficient, effective healthcare delivery system that's good for patients, good for practices, and good for society.

Aledade's co-founders realize that there is consensus to move away from the fee-for-service system, but understand that this shift requires immense effort. We believe that primary care providers are well-positioned to lead the shift from fee-for-service to a value-based health care system.

We also recognize primary care doctors cannot make the shift alone. They need and want a partner, someone who understands how to help independent doctors confidently and comfortably make the shift. They want a partner who can provide regulatory expertise, cutting edge technology, data analytics, business transformation services, upfront capital, and all the other elements independent physicians need to succeed in value-based health care.

A True Partner
At a time when it's becoming increasingly difficult for primary care physicians to deliver quality, personalized care to the communities they serve, Aledade offers a new model of primary care that puts physicians back where they should be: quarterbacking their patients' health care.


We accomplish this by partnering with primary care physicians to build and lead Accountable Care Organizations (ACOs) that allow these doctors to remain independent, practice medicine the way they always wanted to, and thrive financially by keeping people healthy.

Since our founding, Aledade has grown rapidly, partnering with more providers and covering more patients. We currently operate ACOs across 31 states in partnership with more than 800 primary care practices, including over 100 federally-qualified health centers. Through this nationwide network, Aledade practices manage roughly $12 billion in healthcare spending through 35 Medicare and 51 other value-based contracts and provide care for nearly 1.2 million patients. Since our founding, we have raised $306 million in funding and now employ a staff of over 400 experts (and growing) in health policy, technology, and practice transformation. This growth is driven by primary care physicians across the country eager to make the shift to value-based care to deliver better care at a lower cost.

Put simply, the Aledade model is working. And, most importantly, we are doing this while following the simple, but radical idea that Aledade only succeeds when our partner practices succeed in delivering better care at a lower cost.


What is an Aledade?

An Aledade is an instrument that travelers used in celestial navigation. When using the stars and the sky to navigate, travelers would point the aledade, which stays constant, to the North Star and use it to keep course.

In a similar fashion, we chose the name Aledade to remind us to always keep a sense of true north as we navigate the way to a new model of primary care. The journey to a value-based care system will be full of challenges and successes, but using our expertise and experience in the field, Aledade can help our partners reach the destination of better value care at a lower cost.


Our Team

Our team is at the heart of what we do. With a passion for public health and data-driven results, we are relentless in our mission to improve healthcare.

Aledade's executive team has been on the forefront of health care policy and technology innovation for over two decades, bringing real-world expertise and insider perspectives to a complex and changing landscape.


JOIN TEAM ALEDADE

If you are passionate about transforming the healthcare system into one that best serves the needs of patients, doctors, and society, we'd love for you to join us!

Check out our video below to learn more about life at Aledade:

https://www.aledade.com/sites/default/files/2020-02/Aledade-Recruitment-Video_0.mp4
Search among Aledade, Inc. jobs
no jobs found