Aramark | Diversity Employer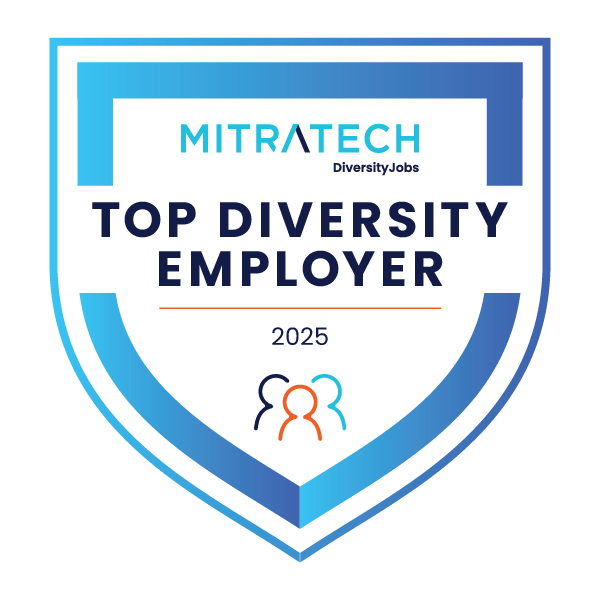 Creating positive change. Empowering you to do the same.
At Aramark, we want you to have the confidence to bring your whole self to work, find community, and grow on your terms.
Our Diversity and Inclusion leadership along with our newly founded Executive Diversity Council are building strategic focus to advance diversity, equity, and inclusion among our workforce and the wider community. We're constantly pushing to make sure our teams are reflective of the diverse communities we represent and the customers we serve.
Now, more than ever, it's incredibly important to build programs, structures, and systems that create concrete positive change and offer you a better career experience. Our diversity and inclusion program focuses around three critical areas:
Workforce

Our goal is to hire, retain, and develop people with different abilities, backgrounds, experiences, gender identities, and orientations that reflect the communities that we serve.
Workplace

We strive to create a workplace culture that values and leverages our many differences and drives innovation through inclusion.
Marketplace

We partner with diverse suppliers and community organizations so we can deliver culturally relevant products and services.
Aramark's Employee Resource Groups create safe spaces for different community members and their allies. All hold open membership policies, offer fantastic leadership opportunities and year-round programming, and welcome everyone who wants to join!
As an additional resource to support our employees in their allyship, we created the Aramark Ally Network which works to provide programs, resources, and guidance to help us become aware, aligned, and active in the fight to end racism, inequality, and injustice.
Our diversity and inclusion efforts have been recognized by many notable organizations like the Human Rights Campaign, Diversity Inc., Black Enterprise Magazine, Diversity Best Practices, CAREERS & the disABLED Magazine and LATINO Magazine.
Your privacy is our top priority throughout the hiring process. Be aware of scammers fraudulently posing as Aramark trying to obtain your personal information. At Aramark, we will never ask for confidential or sensitive personal information such as bank account or social security numbers at any point prior to you accepting an offer with Aramark. If you have any concerns about information requests that you receive from Aramark, you should reach out to your Aramark hiring manager or recruiter.
Search among Aramark jobs
no jobs found