BIGGBY COFFEE | Diversity Employer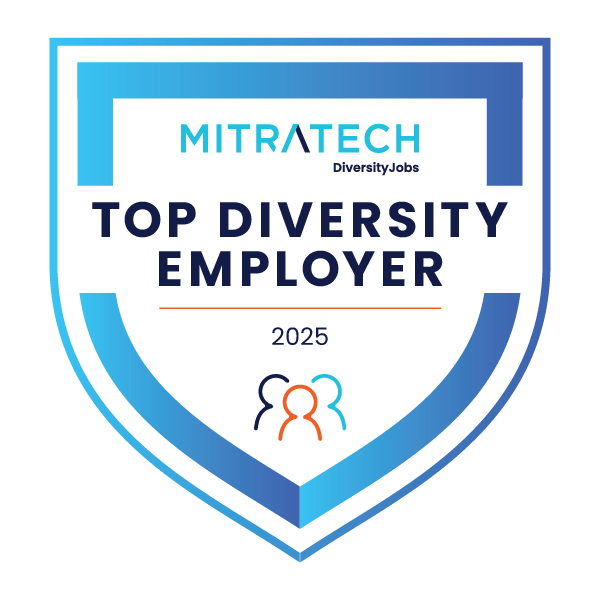 The BIGGBY® COFFEE Brand Culture

We love our people even more than we love our coffee - and we really love our coffee.



For millions of people across the country, BIGGBY® COFFEE is a way of life. Since our founding in 1995, our gourmet coffee franchise has grown to over 240 locations across 13 states, and the BIGGBY® Nation – as we like to call it – continues to get bigger and bigger with every cup of coffee we sell in every new community we enter.

Our focus on community is what makes BIGGBY® COFFEE so special in the $47.5 billion coffee shop industry. Unlike other coffee shop brands, all of our coffee shops are owned and operated by our franchise owners. The success of our brand, including our V-shaped recovery during the Covid-19 pandemic, is all due to how involved our franchise owners are in the communities they serve. They learn their customers' names, their orders, they participate in local events, and they make their BIGGBY® COFFEE locations inviting, warm gathering places for people to connect over delicious coffee.

"We have great coffee – but every brand says that – what truly makes BIGGBY® COFFEE so special is our approach to people," says Bob Fish, CEO and co-founder of BIGGBY® COFFEE. "We believe in supporting people in building the life they love, and that is evident in our franchise network, as well as in how we approach our consumers. Every BIGGBY® COFFEE location is the light inside the community, and that's the thing that keeps bringing people back, and that's the thing that makes our franchise owners successful."

When You Take Care of Your Community, They Take Care of You

Every BIGGBY® shop is owned and operated locally by franchise owners, and when you franchise with BIGGBY® COFFEE, becoming a part of your community is essential.

Our franchise owners are encouraged to get involved with everything that happens in their communities. We found that this level of engagement and enthusiasm brings people to our locations and creates a relationship where people are excited to support our franchise owners because they know them.

When our customers show up, they're treated with kindness, respect and affection. It's this level of customer service that fosters loyalty, and ultimately, drives sales.

"Owning a BIGGBY® COFFEE is a lot like running for mayor," says Diane Parker, owner of a BIGGBY® COFFEE franchise in Flat Rock, Michigan. "We get involved with everything, and you meet so many people. Your customers become your friends – you truly get to know them and love them. It's such an amazing experience to own a business that allows you to become a vital part of people's lives."

We're Committed to Sourcing Our Coffee the Right Way
Our coffee is sourced beyond our locations in the United States. Our Co-CEO Bob Fish and his wife Michelle, travel the world to source coffee in an ethical and environmentally responsible way.


We recently partnered with Living Hope International, a non-profit organization that runs a coffee farm as a means of supporting and sustaining an orphanage in Zambia for children who otherwise would have very little hope. Living Hope International gives children 12 years of education and helps them get into college so they can give back to their Zambian communities. Aside from education and a warm bed, these children have love, laughter, and a life full of adventure.

It's partnerships like these that allow our coffee to truly make a difference at home and abroad – and to be true to our mission of loving people and supporting them in building a life they love.
Values and Beliefs
We want to make sure that everyone knows the BIGGBY® COFFEE story – how we came about, why we exist, and what we see as our role in the community. Our story articulates the qualities, beliefs, and ideals that make BIGGBY® COFFEE relevant and remarkable in the eyes of our fanatics.

We Exist To Support You in Building a Life You Love
Yes, you! Whether that's as simple as a beautiful cup of coffee to get you going or as dynamic as attending a Life You Love Workshop, we are here for it! Learn More

Our Purpose:

BIGGBY® COFFEE Exists to Support You in Building a Life You Love!

Our Core Values:


Love Unconditionally – Have faith in people and assume their good intentions. Extend grace at no extra charge and illuminate every interaction with love.
Be Better – Harness the power of limitless possibilities, seek to discover the undiscoverable, believe in the unknowable, and embrace constant evolution.
Live Consciously – Be present, self-aware, and mindful of others. Know who I am and who I want to be. Always have a positive impact on those around me.
Have Courage – Recognize fear, but challenge what I am afraid of. Be bold, take leaps, and embrace the potential to fail. Do the brave thing.
Kick-Ass – Work with enthusiasm, intensity and passion. Stay focused and give it everything I've got. Push limits and go beyond expectations.
Search among BIGGBY COFFEE jobs
no jobs found