Job posting has expired
Back to search results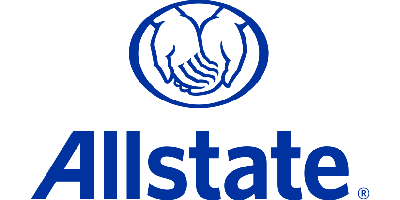 Director, Platform Strategy & Implementation -B2B2C

Allstate Insurance

United States, Illinois, Northbrook

June 23, 2022
The world isn't standing still, and neither is Allstate. We're moving quickly, looking across our businesses and brands and taking bold steps to better serve customers' evolving needs. That's why now is an exciting time to join our team. As a leader in a corporation with 83,000 employees and agency force members, you'll have a hand in transforming not only Allstate but a dynamic industry. You'll have opportunities to take risks, challenge the status quo and shape the future for the greater good.
You'll do all this in an environment of excellence and the highest ethical standards - a place where values such as integrity, inclusive diversity and accountability are paramount. We empower every employee to lead, drive change and give back where they work and live. Our people are our greatest strength, and we work as one team in service of our customers and communities.
Everything we do at Allstate is driven by a shared purpose: to protect people from life's uncertainties so they can realize their hopes and dreams. For 89 years we've thrived by staying a step ahead of whatever's coming next - to give customers peace of mind no matter what changes they face. We acted with conviction to advocate for seat belts, air bags and graduated driving laws. We help give survivors of domestic violence a voice through financial empowerment. We've been an industry leader in pricing sophistication, telematics, digital photo claims and, more recently, device and identity protection. We are the Good Hands. We don't follow the trends. We set them.
Job Summary
The Director provides strategic leadership and program direction and is accountable for the performance and business results of the teams. The individual also directs large cross functional groups to achieve flawless implementation of new capabilities and is accountable for change management efforts to drive adoption/support.
Key Responsibilities
Develop future vision and strategy for large-scale programs, including business cases and execution roadmaps, 3-year plans and ensuring vision is supported and prioritization is understood by Senior Leadership and all parties influencing funding decisions

Work with all AORs across the enterprise, negotiating, through partnerships, and formal/informal communications to influence and contribute to the company's strategic objectives and support AOR goals

Proactively manage programs to contribute to improved Net Promoter Score, IIF commitments

Lead and inspire work units/teams through performance reviews, coaching, succession, budgets, and development plans

Identify internal and external resources, and leverage external industry relationships to understand capabilities to deliver solutions
Preferred Qualifications
Education and Experience
Bachelor's Degree or equivalent; May also have advanced degree

12 or more years of related experience
Certificates, Licenses, Registrations
Functional Skills
Mastered organization and complex project/program management skills and systemic thinking

Mastered strategic and analytical skills, providing critical thinking and solving complex problems

Advanced financial acumen and business case development skills, mastered ability to measure, evaluate and act on financial and operational results

Advanced experience using Microsoft Suite

Mastered ability to develop and implement business strategies across multiple product lines and distribution channels, collaborating across boundaries to implement decisions/initiatives in an integrated manner
Good Work. Good Life. Good Hands.
As a Fortune 100 company and industry leader, we provide a competitive salary - but that's just the beginning. Our Total Rewards package also offers benefits like tuition assistance, medical and dental insurance, as well as a robust pension and 401(k). Plus, you'll have access to a wide variety of programs to help you balance your work and personal life -- including a generous paid time off policy.
Learn more about life at Allstate. Connect with us on , , and or watch a .