Job posting has expired
Back to search results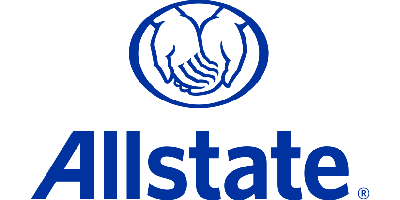 Represented Casualty Adjuster (Remote)

Allstate Insurance

United States, Nevada, Las Vegas

August 20, 2022
The world isn't standing still, and neither is Allstate. We're moving quickly, looking across our businesses and brands and taking bold steps to better serve customers' evolving needs. That's why now is an exciting time to join our team. You'll have opportunities to take risks, challenge the status quo and shape the future for the greater good.
You'll do all this in an environment of excellence and the highest ethical standards - a place where values such as integrity, inclusive diversity and accountability are paramount. We empower every employee to lead, drive change and give back where they work and live. Our people are our greatest strength, and we work as one team in service of our customers and communities.
Everything we do at Allstate is driven by a shared purpose: to protect people from life's uncertainties so they can realize their hopes and dreams. For more than 89 years we've thrived by staying a step ahead of whatever's coming next - to give customers peace of mind no matter what changes they face. We acted with conviction to advocate for seat belts, air bags and graduated driving laws. We help give survivors of domestic violence a voice through financial empowerment. We've been an industry leader in pricing sophistication, telematics, digital photo claims and, more recently, device and identity protection. We are the Good Hands. We don't follow the trends. We set them.
Compensation Data
Compensation range for this position is $55,000 - $81,200per year, based on experience and qualifications
Individuals with 2+ years prior Represented and/or Litigation adjusting experience could qualify for a $2,000 sign-on bonus.
Individuals with 3+ years of prior Unrepresented casualty or BI adjusting experience could qualify for a $1,000 sign-on bonus
A $1000 sign on bonus is applicable for this posting for all candidates who have a resident Property and Casualty Adjuster's License or a Designated Home State Adjuster's License in Florida or Texas.
Job Description
Now is an exciting time to join Allstate! One of the world's most trusted brands is building a team of enthusiastic colleagues, who together, are helping guide customers to live a life well protected. Join us and you'll have everyday opportunities to learn, grow and shape your future while pursuing your desire to do good for others.
A day in the life of a Represented Casualty Adjuster:
Communicate empathetically with customers and help them through their claim process in a fast, fair and easy manner
Investigate single and multi-vehicle auto accidents involving property damage and/or bodily injury when there is attorney representation using innovative tools and technology.
Review the policy and decide how coverage applies and provide the customer with a detailed explanation of both the policy and estimate.
Document claims through active listening and use of data to investigate and assess claim coverage, liability, and damages while reviewing medical records and/or bills.
Capture recorded statements, when appropriate, while reviewing all medical records in preparation for evaluation.
Determine claim value before negotiating and settling with customers or attorneys.
Use data and analytics to problem solve and contribute to team goals by sharing ideas and opinions.
Flexibility to work independently as part of a virtual team.
You're provided with comprehensive training:
We cover the cost to help you study for and earn your license
We offer full paid virtual training plus on the job training
Ongoing training opportunities for continuous improvement
In our virtual environment, team members are required to engage and participate on camera during online meetings and trainings
Remote/Homebased
This position is a permanent remote home-based worker. Your home office does not need to be near an Allstate office, but it does need to be in the United States.
This position is eligible for a $80 per month connectivity reimbursement to offset the costs of internet and phone expenses.
Allstate will provide a technology bundle that includes all equipment needed to perform your work from home (laptop, monitors, headset, keyboard, mouse)
When you work from home full time, you'll need:
a home office - a dedicated workspace in your residence that is private and free from distractions
a minimum internet bandwidth of 50 MB down/5 MB up
appropriate work surface and seating
When will I work?:
Hours for the position will be between 8:00am-4:30pm or 9:00am-5:30pm. We are looking for candidates that reside in Pacific or Mountain time zones.
Job Qualifications
You're a great match for this role if you have:
Have a

High School Diploma/GED or higher (Bachelor's Degree preferred)

You have 2+ years of casualty claims experience

Prior experience partnering with an attorney's office on injury claims and or prior experience with the injury evaluation process,

preferred

You have a strong background in negotiation and conflict management
Value providing an effortless customer service experience
Are organized and able to multi-task in a fast-paced environment
Are known for clear and professional communication - both written and verbal
Being bilingual and/or having prior military experience is a plus
This position is not available for California, Alaska, and Hawaii residents
What's in it for you?
Paid training and licensing
Internet reimbursement
Generous paid time off (PTO)
Tuition reimbursement
Discounted gym memberships
Cafeteria style health insurance plan- starts day one!
401K match and pension plan
Volunteer opportunities + matching donations
Visit AllstateGoodLife.com to learn more
Compensation offered for this role is$55,000 - $81,200and is based on experience and qualifications.
The candidate(s) offered this position will be required to submit to a background investigation, which includes a drug screen.
Good Work. Good Life. Good Hands.
As a Fortune 100 company and industry leader, we provide a competitive salary - but that's just the beginning. Our Total Rewards package also offers benefits like tuition assistance, medical and dental insurance, as well as a robust pension and 401(k). Plus, you'll have access to a wide variety of programs to help you balance your work and personal life -- including a generous paid time off policy.
Learn more about life at Allstate. Connect with us on , , and or watch a .
Allstate generally does not sponsor individuals for employment-based visas for this position.
Effective July 1, 2014, under Indiana House Enrolled Act (HEA) 1242, it is against public policy of the State of Indiana and a discriminatory practice for an employer to discriminate against a prospective employee on the basis of status as a veteran by refusing to employ an applicant on the basis that they are a veteran of the armed forces of the United States, a member of the Indiana National Guard or a member of a reserve component.
For jobs in San Francisco, please click "" for information regarding the San Francisco Fair Chance Ordinance.
For jobs in Los Angeles, please click "" for information regarding the Los Angeles Fair Chance Initiative for Hiring Ordinance.
To view the "EEO is the Law" poster click "here". This poster provides information concerning the laws and procedures for filing complaints of violations of the laws with the Office of Federal Contract Compliance Programs
To view the FMLA poster, click "here". This poster summarizing the major provisions of the Family and Medical Leave Act (FMLA) and telling employees how to file a complaint.
It is the Company's policy to employ the best qualified individuals available for all jobs. Therefore, any discriminatory action taken on account of an employee's ancestry, age, color, disability, genetic information, gender, gender identity, gender expression, sexual and reproductive health decision, marital status, medical condition, military or veteran status, national origin, race (include traits historically associated with race, including, but not limited to, hair texture and protective hairstyles), religion (including religious dress), sex, or sexual orientation that adversely affects an employee's terms or conditions of employment is prohibited. This policy applies to all aspects of the employment relationship, including, but not limited to, hiring, training, salary administration, promotion, job assignment, benefits, discipline, and separation of employment.