Job posting has expired
Back to search results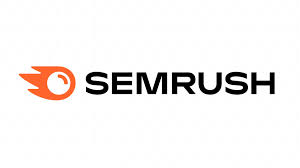 Head of Copy (Creative Agency)

Semrush Inc

United States, Massachusetts, Boston

October 21, 2022
Hi there!
We are Semrush, a global IT company developing our own product-a platform for digital marketers.
And this is our Head of Copy for creative souls and natural-born writers who know their way around words.
Tasks in the role
The Head of Copy role will lead the copy team to deliver concepts and copy for a wide range of projects, from long-form and short-form content to innovative campaigns.
Serve as "team owner" of the content copy and advertising copy teams by managing day-to-day copy responsibilities, both executional and supervisory in nature.
Collaborate with cross-functional partners to create novel and original work for a variety of briefs.
Being a working creative as well, set the standards and ensure we deliver the highest quality when teams are unable to do so (striking the right balance between control and motivation).
Possess strong creative presentation skills with ability to deliver a believable, inspiring, and persuasive approach to selling the "big idea" to team members and clients.
Work in tandem with the Head of Design to elevate the brand, creating outstanding creativity.
Manage and mentor direct reports in their efforts to research, conceptualize, and write original content for both long-form and advertising copy.
Provide/understand creative direction based on objectives and execute creative work effectively.
Assist Creative Director in the career development of the copy team; coach and develop direct reports by creating individual development plans.
Exhibit expert understanding of trends in branding, marketing, and advertising.
Passionate about staying ahead of trends within the industry and translating them into proactive recommendations for assigned projects.
Ideate and deliver award-winning work.
Who we are looking for
Superior knowledge of grammar, spelling, punctuation, and proofreading symbols.
Perfect balance between creative and rational thinking.
Native English speaker.
Advertising agency experience.
5+ years of experience as a manager.
Digital savvy.
They say there are no perfect candidates, but that might well be you, if
You have a healthy mix between B2B and B2C experience.
A bit about the team
You can get to know the team better at one of the interviews, but some brief information about future colleagues will be useful now.
The Semrush Creative Agency is not like any other internal agency-it's a fully-fledged powerhouse of creative ideas, strong messages, and gorgeous visuals... in fact, we don't even call ourselves an internal agency, we are called 'The Creative Agency.'
The Creative Agency is full of creative minds that dream big and turn those ideas into messages that help people feel and believe in their dreams.
We will try to create all the right conditions for you to work and rest comfortably
This offer stands for the remote work format. Digital nomadism, #wfh-call it what you like ;)
Flexible working day start
Health insurance coverage
Annual leave as per the employment legislation of the country of stay (employment)
Training, courses, conferences
Gifts for employees
Finally, a little more about our company
Semrush is a leading online visibility management SaaS platform that enables businesses globally to run search engine optimization, pay-per-click, content, social media, and competitive research campaigns and get measurable results from online marketing.
We've been developing our product for 13 years and have been awarded G2's Top 100 Software Products, Global and US Search Awards 2021, Great Place to Work Certification, Deloitte Technology Fast 500, and many more. In March 2021, Semrush went public and started trading on the NYSE with the SEMR ticker.
10,000,000+ users in America, Europe, Asia, and Australia have already tried Semrush, and over 1,000 people around the world are working on its development. The Semrush team is constantly growing.
Our new colleague, we are waiting for you!
Semrush is an equal opportunity employer. We celebrate diversity and are committed to creating an inclusive environment for all employees. We do not discriminate based on race, religion, creed, color, national origin, sex, pregnancy, sexual orientation, gender identity, gender expression, age, ancestry, physical or mental disability, or medical condition, including medical characteristics, genetic identity, marital status, military service, or any other classification protected by applicable local, state or federal laws. All employment decisions are based on business needs, job requirements, merit, and individual qualifications.
Yuliia
Talent Acquisition Specialist