Back to search results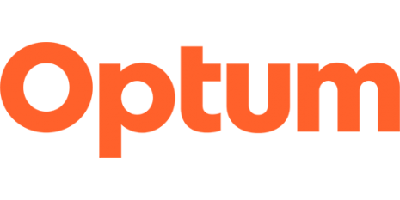 Local Travel/Float Medical Assistant Orlando Mobile Team

Optum

United States, Florida, Orlando

November 26, 2022
$1,500 Sign-On Bonus for External Candidates

Hourly Pay Differential Paid While Traveling & Mileage Reimbursement

Bonus Incentives 2x a Year & Closed On Major Holidays
Combine two of the fastest-growing fields on the planet with a culture of performance, collaboration and opportunity and this is what you get. Leading edge technology in an industry that is improving the lives of millions. Here, innovation is not about another gadget; it is about making health care data available wherever and whenever people need it, safely and reliably. There is no room for error. If you are looking for a better place to use your passion and your desire to drive change, this is the place to be. It's an opportunity to do your life's best work.(sm)
The Float Medical Assistant reports to the Center Administrator and provides routine patient care within his/her level of training and functions under the direction/guidance of the clinical supervisor and/or the physician in accordance with relevant state statutes. The Float Medical Assistant role receives a 10% float differential that will remain intact as long as the incumbent remains in float status.
**Position requires regular local travel to Primary Care Clinics in Orlando.
**Candidates must live locally tp the Orlando area.
Primary Responsibilities:



Consistently exhibits behavior and communication skills that demonstrate commitment to superior customer service, including quality and care and concern with each and every internal and external customer

Under direction and supervision of physician, administers medications, administers immunizations, EKGs, ear washes, and other patient services. Assists in simple office and minor surgical procedures. Assists with the education of the patient and/or family as directed by the physician

Performs venipuncture under the direction of a physician or advance care practitioner

Contacts patients as needed to give testing results instructions from the physician and scheduling of necessary visits. Answers telephone inquiries and triage calls. Responsible for all laboratory duties including drawing, spinning, prepping blood for testing and maintaining appropriate logs. Acts as liaison between all independent lab services and the center

Ability to travel to/from medical centers during the course of a normal workday at any time due to business need

Valid Florida driver's license, insurance and vehicle for work-related travel



You'll be rewarded and recognized for your performance in an environment that will challenge you and give you clear direction on what it takes to succeed in your role as well as provide development for other roles you may be interested in.
Required Qualifications:



High school graduate, GED or equivalent

Graduation from an accredited Medical Assistant program with a MA school diploma, or relevant and equivalent medical assisting experience

Current Basic Life Support for Healthcare providers (AHA) or CPR/AED for the Professional Rescuer (American Red Cross) or the ability to obtain within 90 days of employment

Full COVID-19 vaccination is an essential job function of this role. Candidates located in states that mandate COVID-19 booster doses must also comply with those state requirements. UnitedHealth Group will adhere to all federal, state and local regulations as well as all client requirements and will obtain necessary proof of vaccination, and boosters when applicable, prior to employment to ensure compliance. Candidates must be able to perform all essential job functions with or without reasonable accommodation



Preferred Qualifications:



Registered Medical Assistant (RMA) or Certified Medical Assistant (CMA)

2+ years of relevant back office, medical assisting experience for those without an accredited Medical Assistant diploma or RMA or CMA designation; CMA or RMA will be considered in lieu of experience

Solid Phlebotomy Skills



If the hired individual resides in Florida (office based or telecommuting) this position requires the AHCA Level II background check (fingerprinting) by the State of Florida for all clinicians that have direct face to face contact with members OR employees who will have access to confidential patient data and will require renewal every five years
To protect the health and safety of our workforce, patients and communities we serve, UnitedHealth Group and its affiliate companies require all employees to disclose COVID-19 vaccination status prior to beginning employment. In addition, some roles and locations require full COVID-19 vaccination, including boosters, as an essential job function. UnitedHealth Group adheres to all federal, state and local COVID-19 vaccination regulations as well as all client COVID-19 vaccination requirements and will obtain the necessary information from candidates prior to employment to ensure compliance. Candidates must be able to perform all essential job functions with or without reasonable accommodation. Failure to meet the vaccination requirement may result in rescission of an employment offer or termination of employment
Careers with Optum. Here's the idea. We built an entire organization around one giant objective; make health care work better for everyone. So when it comes to how we use the world's large accumulation of health-related information, or guide health and lifestyle choices or manage pharmacy benefits for millions, our first goal is to leap beyond the status quo and uncover new ways to serve. Optum, part of the UnitedHealth Group family of businesses, brings together some of the greatest minds and most advanced ideas on where health care has to go in order to reach its fullest potential. For you, that means working on high performance teams against sophisticated challenges that matter. Optum, incredible ideas in one incredible company and a singular opportunity to do your life's best work.(sm)
**PLEASE NOTE** The Sign On Bonus is only available to external candidates. Candidates who are currently working for a UnitedHealth Group, UnitedHealthcare or a related entity in a full time, part time, or per diem basis ("Internal Candidates") are not eligible to receive a Sign On Bonus.
Diversity creates a healthier atmosphere: UnitedHealth Group is an Equal Employment Opportunity/Affirmative Action employer and all qualified applicants will receive consideration for employment without regard to race, color, religion, sex, age, national origin, protected veteran status, disability status, sexual orientation, gender identity or expression, marital status, genetic information, or any other characteristic protected by law.
UnitedHealth Group is a drug - free workplace. Candidates are required to pass a drug test before beginning employment.