Job posting has expired
Back to search results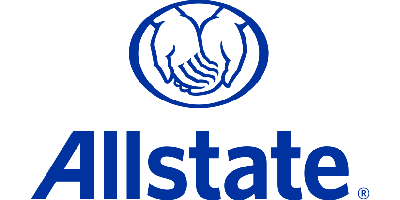 Arity - Senior iOS Application Developer

Allstate Insurance

United States

January 24, 2023
Founded by The Allstate Corporation in 2016, Arity is a fully remote data and analytics company focused on improving transportation. We collect and analyze enormous amounts of data, using predictive analytics to build solutions with a single goal in mind: to make transportation smarter, safer, and more useful for everyone.
At the heart of that mission are the people that work here-the dreamers, doers and difference-makers that call this place home. As part of that team, your work will showcase both your intelligence and your creativity as you tackle real problems and put your talents towards transforming transportation.
That's because at Arity, we believe work and life shouldn't be at odds with one another. After all, we know that your unique qualities give you a unique perspective. We don't just want you to see yourself here. We want you to be yourself here.
Job Summary:
At Arity, our Analytics team is at the core of helping us transform mobility. They not only know how to analyze and find meaning within the data but are passionate about how it affects the end-users of our products. They work with a treasure trove of massive data sets every day-after all, Arity is constantly collecting and deciphering billions of miles of driving data. And as our data continues to grow by the second, our Analytics teammates grow right alongside it. We give them the opportunity to model and visualize that data to create innovative products, working side-by-side with our diverse product teams. The insights uncovered by the Analytics team help catalyze groundbreaking solutions for our customers and are a driving force in making transportation smarter, safer, and more useful for everyone. Personally, we think that's pretty game-changing stuff.
Are you passionate about Apple iOS development and technologies? Are you motivated by solving problems with real-world impact? Do you enjoy working on mobile apps at all levels, from sensor reading to networking to user interface and whatever's in between? Do you want to help make driving safer? Arity is looking for an iOS Application Developer to help us design and deploy our next generation telematics application.
Key Responsibilities:
Design and deliver an iOS app for collecting and evaluating sensor data collection
Collaborate with a diverse team of Engineers and Data Scientists to craft an experience that will fuel our understanding of driving behaviors
Participate in code reviews and knowledge sharing
Work with Data Science and Engineering to document Arity's Analytic Mobile Architecture framework
Build and maintain tooling: test coverage and build automation
Education and Experience:
5+ years of software development experience
Experience influencing, planning, and scoping large software projects
Experience building iOS applications with Swift and other modern iOS frameworks (Objective-C, Cocoapods)
Experience with git or other distributed version control system and a understand the software development life cycle
Experience building and debugging apps on Xcode IDE
Functional Skills:
Experience performance tuning iOS applications
Basic understanding of the Android SDK.
Experience collecting and working with sensor readings (accelerometer, GPS, etc) from the phone
Experience turning business requirements into code
Champion of iOS development industry standards

Compensation offered for this role is$102,500.00-$170,375.00 per yearand is based on experience and qualifications.
The candidate(s) offered this position will be required to submit to a background investigation, which includes a drug screen.
That's the day-to-day, now let's talk about the rest of it. As we mentioned, Arity was founded by The Allstate Corporation. But you'll be working for-and at-Arity. It's the best of both worlds. You'll get access to the full suite of Allstate benefits and work in a fast-paced startup culture. That's more than just free breakfasts and brain breaks. It's a culture that encourages you to be you.
Sound like a fit? Apply now! We can't wait to meet you.
Allstate generally does not sponsor individuals for employment-based visas for this position.
Effective July 1, 2014, under Indiana House Enrolled Act (HEA) 1242, it is against public policy of the State of Indiana and a discriminatory practice for an employer to discriminate against a prospective employee on the basis of status as a veteran by refusing to employ an applicant on the basis that they are a veteran of the armed forces of the United States, a member of the Indiana National Guard or a member of a reserve component.
For jobs in San Francisco, please click "" for information regarding the San Francisco Fair Chance Ordinance.
For jobs in Los Angeles, please click "" for information regarding the Los Angeles Fair Chance Initiative for Hiring Ordinance.
To view the "EEO is the Law" poster click "here". This poster provides information concerning the laws and procedures for filing complaints of violations of the laws with the Office of Federal Contract Compliance Programs
To view the FMLA poster, click "here". This poster summarizing the major provisions of the Family and Medical Leave Act (FMLA) and telling employees how to file a complaint.
It is the Company's policy to employ the best qualified individuals available for all jobs. Therefore, any discriminatory action taken on account of an employee's ancestry, age, color, disability, genetic information, gender, gender identity, gender expression, sexual and reproductive health decision, marital status, medical condition, military or veteran status, national origin, race (include traits historically associated with race, including, but not limited to, hair texture and protective hairstyles), religion (including religious dress), sex, or sexual orientation that adversely affects an employee's terms or conditions of employment is prohibited. This policy applies to all aspects of the employment relationship, including, but not limited to, hiring, training, salary administration, promotion, job assignment, benefits, discipline, and separation of employment.