Job posting has expired
Back to search results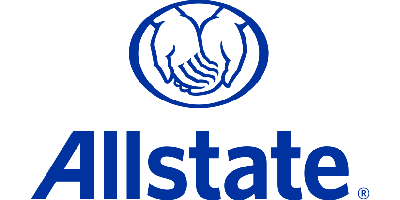 Medicare Benefit Advisor- Unlicensed- New York (Remote - Home Based Work)

Allstate Insurance

United States, New York, New York


January 25, 2023
*Position available in New York - Statewide*
The world isn't standing still, and neither is Allstate. We're moving quickly, looking across our businesses and brands and taking bold steps to better serve customers' evolving needs. That's why now is an exciting time to join our team. You'll have opportunities to take risks, challenge the status quo and shape the future for the greater good.
You'll do all this in an environment of excellence and the highest ethical standards - a place where values such as integrity, inclusive diversity and accountability are paramount. We empower every employee to lead, drive change and give back where they work and live. Our people are our greatest strength, and we work as one team in service of our customers and communities.
Everything we do at Allstate is driven by a shared purpose: to protect people from life's uncertainties so they can realize their hopes and dreams. For more than 89 years we've thrived by staying a step ahead of whatever's coming next - to give customers peace of mind no matter what changes they face. We acted with conviction to advocate for seat belts, air bags and graduated driving laws. We help give survivors of domestic violence a voice through financial empowerment. We've been an industry leader in pricing sophistication, telematics, digital photo claims and, more recently, device and identity protection.
We are the Good Hands. We don't follow the trends. We set them.
As a full-time Medicare Benefit Advisor, you will:
Consult & Educate Seniors who are 65 years of age and older on the Best Medicare Life and Health Plans that would best suit their needs. Consultation and enrollment are completed over the phone.
Receive inbound calls from customers who have questions on health insurance options in 20-50 different states
Make outbound sales calls on a variety of sales campaigns
Quote, present, and close sales while overcoming objections
Follow up on "book of business" on a consistent basis by making outbound follow up calls to prospects
Provide a positive customer experience with excellent customer satisfaction
Meet sales and productivity goals on a daily, weekly, monthly, and annual basis
Update customer file in the CRM with a summary of interaction
Assist with escalated customer issues
Compensation & Benefits
The total compensation range for this position is $39,000 - $58,000 per year (Salary + Uncapped Monthly Medicare Discretionary Incentive plan)
Paid training for classroom and on-the-phone training from day one of employment
Licensing assistance
Internet reimbursement
Eligible for Allstate's full suite of employee benefits from day one including health insurance, pension, 401(k), tuition reimbursement, wellbeing programs and so much more. Visit AllstateGoodLife.com to learn more.
*Total compensation is based on a mix of base salary and uncapped monthly discretionary incentives. Monthly discretionary incentives will be based on your performance against agreed upon objectives and company results. Discretionary Incentive payments are not guaranteed and are governed by the terms of the applicable commission plan which is subject to change at Allstate's discretion.
How we position you for success:
We empower you to be the expert by providing you with extensive training, consistent support, and by rewarding you for your success through our attainable bonus structure.
No Prospecting- As a part of the inside sales team leads are delivered directly to you
Professional Development- Learn and advance within a Fortune 100 company
Best-In-Class Leaders and Teams- Work alongside a team of equally ambitious and passionate colleagues, while always feeling supported and valued from the top-down
Stable Recognizable Brand- Backing of a longstanding brand with over 90 years of experience setting out to transform the insurance industry
Reputable Product Suite- Allstate offers a wide set of highly reputable products that everyone needs
Respect & Appreciation- Join a team where diverse perspectives are respected and always welcome
Work/Life Balance:
Enjoy a predictable work schedule that meets yours and company needs while working from the comfort of your home
Generous PTO policy

Comprehensive Training:
Allstate will reimburse the cost to help you study for, and earn, the appropriate resident insurance sales license
We offer 9 weeks of paid training
Ongoing training opportunities for continuous improvement
You'd be a great fit if you are:
Highly motivated and enjoybeing rewarded for your efforts
Energized by a challenge while also being able to make an impact
Committed to doing what it takes to be successful in sales
A strong communicator who's passionate about helping others
Comfortable with navigating multiple computer programs
Job Requirements:
The ability to acquire an L&H License within 60 days of your start date - Company Paid with Allstate's support
At least 1 year of sales, customer service, or related experience preferred
Highly competent at multi-taskingand attention to detail
Excellent work ethic and adherence to work schedule
Ability to demonstrate professional phone etiquette and listening skills
Possess high stress tolerance and critical thinking skills
Receptive to coaching and feedback
Strong communication skills
Ability to work independently and hold yourself accountable for your performance
Able to navigate multiple computer programs at one time
Reliable internet with plug-in ethernet/network cable
Dedicated workspace in your home; Allstate will provide all the equipment
HS Diploma or GED is required
Compensation offered for this role is$39,000 - $58,000 per year (Salary + Uncapped Monthly Medicare Discretionary Incentive plan)and is based on experience and qualifications.
The candidate(s) offered this position will be required to submit to a background investigation.
Good Work. Good Life. Good Hands.
As a Fortune 100 company and industry leader, we provide a competitive salary - but that's just the beginning. Our Total Rewards package also offers benefits like tuition assistance, medical and dental insurance, as well as a robust pension and 401(k). Plus, you'll have access to a wide variety of programs to help you balance your work and personal life -- including a generous paid time off policy.
Learn more about life at Allstate. Connect with us on , , and or watch a .
Allstate generally does not sponsor individuals for employment-based visas for this position.
Effective July 1, 2014, under Indiana House Enrolled Act (HEA) 1242, it is against public policy of the State of Indiana and a discriminatory practice for an employer to discriminate against a prospective employee on the basis of status as a veteran by refusing to employ an applicant on the basis that they are a veteran of the armed forces of the United States, a member of the Indiana National Guard or a member of a reserve component.
For jobs in San Francisco, please click "" for information regarding the San Francisco Fair Chance Ordinance.
For jobs in Los Angeles, please click "" for information regarding the Los Angeles Fair Chance Initiative for Hiring Ordinance.
To view the "EEO is the Law" poster click "here". This poster provides information concerning the laws and procedures for filing complaints of violations of the laws with the Office of Federal Contract Compliance Programs
To view the FMLA poster, click "here". This poster summarizing the major provisions of the Family and Medical Leave Act (FMLA) and telling employees how to file a complaint.
It is the Company's policy to employ the best qualified individuals available for all jobs. Therefore, any discriminatory action taken on account of an employee's ancestry, age, color, disability, genetic information, gender, gender identity, gender expression, sexual and reproductive health decision, marital status, medical condition, military or veteran status, national origin, race (include traits historically associated with race, including, but not limited to, hair texture and protective hairstyles), religion (including religious dress), sex, or sexual orientation that adversely affects an employee's terms or conditions of employment is prohibited. This policy applies to all aspects of the employment relationship, including, but not limited to, hiring, training, salary administration, promotion, job assignment, benefits, discipline, and separation of employment.