Back to search results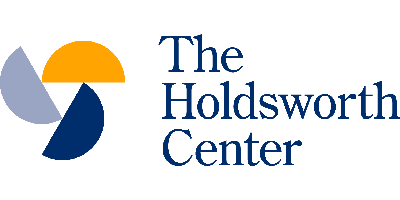 Education Programs Paid Internship

The Holdsworth Center

$15/hourly

United States, Texas, Austin


March 23, 2023
Education Programs Paid Internship (hiring one intern) - $15/hr.
Part time: May - August with possibility to extend through the fall for 15-20 hours/week (prefer 20 hours a week)
About The Holdsworth Center
The Holdsworth Center is an Austin-based non-profit organization founded and largely funded by Charles Butt, Chairman of H-E-B, a regional retail company. Our mission is to impact, over time, the quality of K-12 public education for all Texas students by supporting and developing leaders. We partner with public school districts over five years to help them grow outstanding leaders at all levels so that staff thrive, and students excel in every classroom. At Holdsworth, we believe leadership isn't just about titles. We make a deep investment in leaders at both the district and campus levels, including teachers who lead students in the classroom and influence and lead their colleagues. About the position
We are seeking one organized and driven individual to serve as an intern with the Campus Leadership Program (CLP) team. CLP is a two-year journey for principals and their school teams consisting of 12 multi-day, in-person learning sessions. In the coming year, we will serve more than 180 schools and 720 campus leaders across the state of Texas.. The interns will assist CLP Program Coordinators with communications, logistics and execution of these large-scale events (learning sessions).
Insights we hope you will acquire in this position:



Large scale event planning

Using the planning tool, Asana, for managing projects

Proficiency in Zoom and other virtual tools to support learning

Working as part of a team and team meeting dynamics

Gaining confidence in giving and receiving feedback




Leading with values at the center of decision-making

Exposure to world-class personal leadership development content and faculty

Understanding the inner workings of the programs department of an educational non-profit



Responsibilities include:



Event planning and logistics support for multi-day learning sessions

Preparing and publishing printed or digital assets

Data collection, input and tracking information on spreadsheets

Organization and management of programs storage and supplies

Proof-reading documents

Ability to work on our Campus on Lake Austin or virtually from home depending on conditions and needs of the program

Sending email reminders to leaders

Researching various topics to support team projects



Candidate should be able to:



Plan large scale in-person events

Effectively and efficiently manipulate data and spreadsheets

Organize personal work

Manage time effectively

Communicate clearly both verbally and in writing

Proof-read print and digital assets

Quickly learn new systems and processes

Work independently/be self-motivated

Ask clarifying questions in order to gather necessary information for projects

Support multiple team members with different projects

Work on multiple projects at the same time

Use Microsoft Office and Google Suite comfortably



How to Apply Interested candidates can submit a current resume and a cover letter detailing your interest in The Holdsworth Center by clicking here. Applications without a cover letter will not be considered.
The Holdsworth Center is committed to creating a diverse, equitable, and inclusive environment. All employment decisions are based on job requirements and individual qualifications without regard to race, color, religion, gender identity and/or expression, sexual orientation, national origin, genetics, disability, age, or veteran status.