Job posting has expired
Back to search results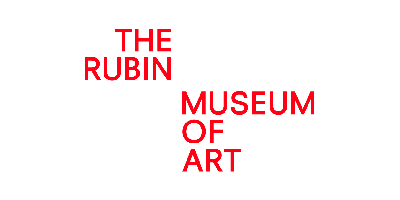 Marketing Manager {Hybrid}

Rubin Museum of Art

Salary: $64K to $70K, commensurate with experience.

United States, New York, New York City


January 26, 2023
About the Museum
The Rubin Museum of Art in Chelsea, New York City is a museum and global platform that explores and celebrates the diversity and uniqueness of Himalayan art, ideas and cultures across history and into the present.
Through Himalayan art, cultures, and ideas, the Rubin serves as a guidepost to examine big questions of what it means to be human today with the intent of creating a more compassionate and resilient world. 
With its globally renowned collection, largely centered around art from the Tibetan Plateau, the Rubin fosters understanding and appreciation of this extraordinary region by connecting its art and ideas to contemporary issues that are relevant in our visitors' lives today.
Largely inspired by the philosophical traditions of Buddhism and Hinduism, the Rubin offers innovative exhibitions and programs that examine provocative ideas across the arts and sciences. In doing so, the Museum serves as a space for reflection and personal transformation, opening windows to inner worlds so visitors can better navigate outer ones.
Summary Description
The Marketing Manager is an integral member of the Marketing and Communications team. Their primary responsibilities include managing email marketing, website content, and promotional campaigns in order to target, reach, and engage new audiences for the Museum. This is a new position, created at an exciting time during which the Rubin is becoming a more globally operating and digitally focused organization, developing a new website, and transitioning to a CRM system. The Marketing Manager is a creative and strategic thinker, strong copywriter and project manager, and detail-oriented team player who will apply audience insights to deepen the Rubin Museum of Art's impact.
The position reports to the Senior Manager, Communications & Marketing and works closely with the Graphic Design team, Web Engineer, Social Media Coordinator, Editorial, and colleagues across departments, including programming, development, visitor experience and interpretation.
This is a full-time exempt position with a workweek schedule of Mondays through Fridays with core work hours from 9:00 AM to 5:00 PM with some flexibility.
Responsibilities:
Website Content Management:
Manages the production of website content in collaboration with colleagues across the Museum, publishing content and updates to RubinMuseum.org using a customized CMS.
Manages timelines and workflows, and ensures quality control, consistent institutional messaging, and voice.
· Develops engaging copy that incorporates audience insights.
· In collaboration with the Rubin's digital team and other content producers, ensures a meaningful user experience.
· In consultation with the Rubin's agency partners, gathers industry best practices and identifies opportunities to optimize web content for organic search (SEO).
Works closely with affiliated organizations (e.g. hosts of traveling exhibitions) to ensure a consistent digital presence.
· Understands brand guidelines and is meticulous about their implementation.
Email Marketing:
Oversees, in partnership with the Senior Manager of Communications and Marketing, the management of the Museum's email marketing program and calendar, ensuring campaigns are written, built, tested, and deployed on schedule, with reports post-send.

Manages the database and audience list segmentation, and makes recommendations for future campaigns.

Drafts all-subscribers email content and supervises email communications sent from other departments, ensuring consistent branding across the institution and that deadlines are met.

Strategizes and implements ideas for email acquisition.

Manages list swaps.

Works with graphic team to create new email templates as necessary.

Trains and grants appropriate access to content creators across departments where appropriate.
Insights:
Evaluates key performance indicators (KPIs) for web, email, and other platforms, and communicates insights to team.

Manages and tracks analytics, including Google Analytics and Mailchimp, to improve and evolve content, marketing, and digital strategies.

Develops, sets, and meets quarterly growth goals.

Prepares presentations and reports for marketing projects.
General:
Serves as point-person for marketing projects, liaising with internal and external stakeholders to develop timelines and ensure deadlines are met.

Manages relationship with media agency, serving as liaison for graphics team around ad specs and timing.

Prepares and manages service agreements with external vendors and consultants.

In consultation with key internal and external stakeholders, produces creative briefs for marketing campaigns and creative initiatives, outlining goals, messaging, timelines, budget, and KPIs.

Stays abreast of digital marketing and CRM trends, best practices, and relevant technological changes.

Collaborates with rest of Marketing and Communications team members to strategize on signage, printed materials, videos, as well as event, content and news campaigns, securing and curating assets from other teams.

Participates in budget planning for marketing and advertising campaigns.

Fields and manages internal marketing requests.

Attends and supports major Museum events when needed.

Performs other duties as assigned.
Qualifications:
Bachelor's degree or equivalent combination of education and experience preferred.

4+ years of relevant marketing experience at a museum, cultural institution, or comparable organization.

Excellent writing skills, inter-personal communications skills and strong organization; able to set and meet deadlines

Experience using email marketing platforms like Mailchimp.

Basic knowledge of html or willingness to learn.

Interest in CRM (e.g. Salesforce) systems a must, experience preferred.

Data analytics interest a must, experience preferred.
· Must be a team player with a "can do," pitch-in attitude.
Entrepreneurial spirit, interested in learning new things, including key trends in arts, culture, digital, and marketing.

Ability to work in a fast-paced environment adapting to changing needs

Familiarity and/or experience with Himalayan arts and cultures a plus

Understanding of the well-being space preferred.

Proficiency in Microsoft Office Suite.

Experience with project management systems, e.g. Asana, preferred.

Ability to develop new, relevant technology skills as required.
Salary: $64K to $70K, commensurate with experience.
The Rubin Museum offers a generous and competitive compensation and benefits package. This includes the Rubin's Work from Home (WFH) Policy that allows employees to work offsite four (4) days per week based on their job responsibilities. This policy took effect on September 14, 2022 and will end in its current format on March 31, 2023. The WFH benefit policy will be reviewed and revised as needed.
COVID-19 Vaccination requirement:
Newly hired employees are required to be fully vaccinated for COVID-19 (i.e. have received both doses of a 2-dose vaccine OR a single dose of a one-dose vaccine) and must provide proof once a job offer has been made.

The above definition of what it currently means to be fully vaccinated is based on the definition from the Centers for Disease Control and Prevention (CDC).
Please provide the following as part of your application:
Complete resume.

A cover letter addressing both your interest in the Rubin Museum and your qualifications for this position.
Application:
Please indicate 'Marketing Manager' in the Subject Line of email and in body of cover letter.

Applications in electronic format preferred, and accepted at jobs@rubinmuseum.org
Mail application to: The Rubin Museum of Art, 150 West 17th Street, New York, NY 10011. Attention: Head of Human Resources Dept.
The Rubin Museum of Art is an equal opportunity employer and considers all candidates for employment regardless of race, color, sex, age, national origin, creed, disability, marital status, sexual orientation, or political affiliation.