Back to search results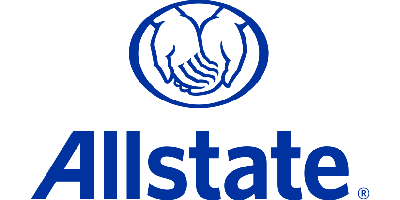 Sales Representative - A&H

Allstate Insurance

dental insurance, paid time off, tuition assistance, 401(k)

United States, Texas, Houston

May 26, 2023
The world isn't standing still, and neither is Allstate. We're moving quickly, looking across our businesses and brands and taking bold steps to better serve customers' evolving needs. That's why now is an exciting time to join our team. You'll have opportunities to take risks, challenge the status quo and shape the future for the greater good.
You'll do all this in an environment of excellence and the highest ethical standards - a place where values such as integrity, inclusive diversity and accountability are paramount. We empower every employee to lead, drive change and give back where they work and live. Our people are our greatest strength, and we work as one team in service of our customers and communities.
Everything we do at Allstate is driven by a shared purpose: to protect people from life's uncertainties so they can realize their hopes and dreams. For more than 89 years we've thrived by staying a step ahead of whatever's coming next - to give customers peace of mind no matter what changes they face. We acted with conviction to advocate for seat belts, air bags and graduated driving laws. We help give survivors of domestic violence a voice through financial empowerment. We've been an industry leader in pricing sophistication, telematics, digital photo claims and, more recently, device and identity protection. We are the Good Hands. We don't follow the trends. We set them.
Job Header:
Job Code: 70006505
Band: S4
FLSA: Exempt
Job Summary:
Sales Consultants are responsible for recruiting, training, educating, motivating and maintaining National and Regional Broker Partners to sell, service and conserve business in order to ensure profitable growth and to meet sales objectives established for an assigned market within the territory.
Key Responsibilities:
* Recruiting new producers, training, growth objectives for assigned producers, sales production from Workplace and Individual products, achievement of premium growth objectives, and the servicing and conservation of insurance in force
* Make qualified calls on groups with producers and provide enrollment support on a new producer's first couple of accounts opened. The Sales Consultant provides training and on-going development of producers in assigned area in the region.
* Responsible for maintaining a positive working relationship with Sales Support, Underwriting, Policyholder Services, Billing Support, Compliance, Commission Accounting, Home Office personnel, and Allstate Field Management.
* Meet or exceed assigned production plan.
* Recruit, train, motivate and develop producers throughout assigned area in the region.
* Contribute to effective relationships between the producers and Home Office departments.
* Help analyze markets and formulate recruiting programs, secure producers who will effectively produce quality premiums.
* Work with producers to help bring value to their existing book of business and develop new opportunities.
* Provide feedback on changes in the marketplace.
* Help implement and support the corporate strategy.
* Help control and manage their own expenses to Company standards.
* Recommend termination of non-producers according to Company standards.
* Help implement and monitor procedures to improve persistency of business written in assigned area.
Supervisory Responsibilities:
This job does not have supervisory duties.
Certificates, Licenses, Registrations:
* Professional designations such as CLU and ChFC are desirable.
Functional Skills:
* Sales communication and relationship building skills required
* Microsoft office proficiency
* Strong work ethic
* Ability to stay current on sales and marketing techniques and changes in state and federal law that affect the Company's sales efforts and impact the insurance industry in general.
* Experience in recruitment and management of insurance sales force
Compensation offered for this role is$47,500salary plus uncapped commissions/bonuses.
Good Work. Good Life. Good Hands.
As a Fortune 100 company and industry leader, we provide a competitive salary - but that's just the beginning. Our Total Rewards package also offers benefits like tuition assistance, medical and dental insurance, as well as a robust pension and 401(k). Plus, you'll have access to a wide variety of programs to help you balance your work and personal life -- including a generous paid time off policy.
Learn more about life at Allstate. Connect with us on , , and or watch a .