Job posting has expired
Back to search results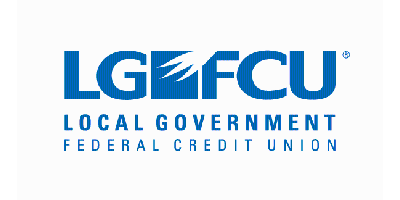 Senior Mortgage Operations Specialist

Local Government Federal Credit Union

United States, Raleigh


May 30, 2023
Description:

The Senior Mortgage Operations Specialist is responsible for the Mortgage loan servicing and operational functions. This role is responsible for ensuring that servicing practices are best-in class and fully compliant with agreed upon contractual terms and conditions, complying with state, federal, and agency (Fannie Mae and Freddie Mac) guidelines and the Credit Union's policies and procedures. The candidate will assist with designing, maintaining, and managing review plans and governance to ensure optimal portfolio performance and outstanding customer experiences emanate from the 1st Mortgage provider and servicer.

Normal Day-to-Day Work
Assist the Mortgage Operations Manager with oversight of third-party servicing vendor and work in conjunction with company compliance and legal personnel to validate Credit Union portfolios are managed in accordance with all state, federal and agency compliance requirements.
Assist in the management of a comprehensive and effective Loan Servicing Vendor Oversight Program to measure servicing vendor performance (trends, risks, and opportunities). If required, conduct onsite visits to servicer facilities as needed.
Validate that all required investor and government reporting is completed in compliance with stated guidelines.
Validate the completeness and accuracy of inbound and outbound bulk data transfers.
Confirm flow/bulk loan data transfer and receipt by servicer.
Provide necessary, accurate and timely mortgagor loan data to servicer.
Reconcile remittances received from servicer against accounting records.
Review daily activity reports from servicer to ensure validation of processing activities.
Verify adequate servicer oversight of loan billings, demand statements and payoff processing, investor accounting, reporting relating to Fannie Mae and Freddie Mac, GL reconciliation review, daily index tracking, daily workflow of insurance cancellations/non-renewals, forced placed insurance, insurance claims processing, correspondence with borrowers and insurance agents, and insurance certificates for compliance and escrow processing and analysis.
Verify adequate servicer oversight of property tax disbursements and annual review of delinquent property taxes. Correspond with borrowers to recoup advances and/or setup mandatory impounds.
Verify sub-servicer is conducting annual property inspections as required, evaluating low valued assets, and providing best course of action or exit strategy.
Review and approve funding wires as necessary.
Job Qualifications
Here are a few skills you MUST have to be considered for this position.
Minimum 4 - 6 years of experience in Consumer Mortgage Loan operations.
Thorough understanding of all aspects of mortgage lending, servicing, and operational policies and practices.
Demonstrated ability to multi-task, prioritize, and accept change and function in a team environment and deal professionally with internal and external customers.
Strong analytical, decision-making skills, organizational, and project management skills.
Ability to function in a business office environment and utilize standard office equipment including but not limited to: PC, copier, telephone, etc.
Ability to lift a minimum of 25 lbs. (file boxes, computer printer).
Some travel may be required.
Here are a few qualifications we'd LIKE you to have to make you more suited for this position.
Bachelor's Degree preferred.
1 - 3 years of experience in Credit Union mortgage loan operations.
About the LGFCU and Civic Culture

Our organizations believe we can all do well by doing good. We value the contributions of diverse minds and prioritize the success and wellbeing of our employees. We also believe every person in our organization plays a role in supporting a healthy environment and helping to achieve our goal of prosperity for all. To this end, we recruit bright, energetic and talented people to be members of our team. In return, we offer a dynamic workplace that presents opportunities for professional advancement and individual growth. We strive to always display integrity, self-awareness, courage and respect for one another while continuing to seek opportunities to learn. We really believe that when our employees succeed, our community wins.

If you have questions about this position description, please feel welcome to ask. You can reach our HR at:

LGFCU Human Resources

3600 Wake Forest Road

Raleigh, NC 27609

careers@lgfcu.org

Requirements:

Please see job description



PI218011651