Job posting has expired
Back to search results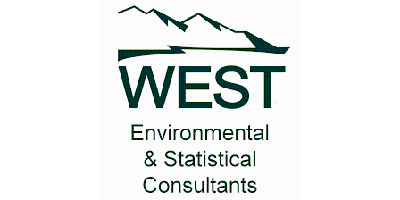 Biological Field Technician

Western EcoSystems Technology, Inc. (WEST)

mileage reimbursement

United States, Colorado, Fort Collins


August 31, 2023
Job Title
Biological Field Technician
Location
Northern, CO US
Southeast, WY US (Primary)
Job Type
Temporary Part-Time
Job Description
Western EcoSystems Technology, Inc. (WEST), a dynamic medium size consulting firm with offices across the United States and Canada, is looking for a temporary, part-time, Biological Field Technician in Southeast Wyoming/Northern Colorado to conduct surveys at operational windfarms, with the potential to assist with other wildlife surveys in the area.
WEST has a permanent core of professionals with broad experience in basic and applied ecological studies and the sophisticated analysis of natural resource data.Since its founding in 1990, the WEST team has shaped the foundation of what we do, and what we believe in through our core values and key principles. Our work matters to our clients, communities, and the environment. Join WEST and discover a company of passionate, committed, and highly motivated individuals.
Please click here to see what benefits WEST offers!
Key Details:



Compensation

: $18.00 - $20.00/hour, DOE, plus $500 housing reimbursement

Start Date:

September 2023

End Date:

April 2025, with possibility of extension

Location:

Southeast Wyoming/Northern Colorado



Job Summary:
This position entails conducting post construction surveys at operational windfarms for bird and bat fatalities. There is potential for the right candidate to assist with other wildlife studies including avian use, nest monitoring and sensitive species surveys.
Successful candidates will be able to:



Work comfortably in a remote field setting

.

I

nteract professionally and respectfully with project managers, biologists, technicians, clients, and landowners.

Work well both independently and with others.

Follow field and data collection protocols.

Walk/stand for most of the workday

in locations where temperatures and conditions can be extreme.

Work an average of 25 hours/week, though there may be weeks requiring shorter or longer hours, depending on the project needs and seasonal workloads.

Travel to and from work sites and between sites safely; a work vehicle or mileage reimbursement will be provided.

Be punctual and reliable, while keeping flexible work hours.



Responsibilities include:



Standardized fatality searches.

Standardized protocols to measure sources of bias in fatality surveys.

Potential opportunities to conduct additional biological surveys.



This is a general description of the functions for this position and is not inclusive of all the duties which may be associated with this position.
Job Requirements
Requirements:


Bachelor's Degree in Natural Resources, Wildlife Management, Wildlife Biology, or an equivalent degree preferred, though undergraduates or other enthusiastic workers are encouraged to apply .

Candidates with field experience at wind projects will be given preference.

Use of computers, GPS units, topographic maps, compass, and other field equipment is expected.

Experience with electronic data collection is preferred, but not required.

Candidates must be organized, and able to collect and manage data, including implementing quality control measures .


Additional Requirements:



Candidates must be equipped with and provide their own suitable safety toed footwear (steel or composite-toe), quality binoculars, appropriate field clothing, water bottles, etc. Other required PPE will be provided.



After an offer of employment is made, thecandidatemust successfully pass a pre-employmentbackground check,drug screening,and a DMV records check that meets WEST's minimum criteria to operate a motor vehicle on behalf of the company. A valid driver's license will be required. Candidates must adhere to all health and safety requirements.
WEST provides equal employment opportunities to all individuals regardless of their race, color, religion, gender identity or expression, age, sex, sexual orientation, national origin, disability status, genetics, and any protected veteran status, and any other characteristic protected by federal, state or local law.Further, WEST takes affirmative action to ensure that all individuals are treated fairly, and without discrimination, for recruitment, selection, advancement and every other term and privilege associated with employment.
Education
Bachelor's Degree
Exemption Type
Non-Exempt