Job posting has expired
Back to search results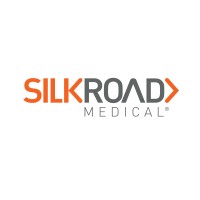 Sr. Therapy Development Specialist - Norfolk, VA

Silk Road Medical

United States, Virginia, Norfolk

October 08, 2023
Silk Road Medical, Inc. is a medical device company located in Sunnyvale, California & Plymouth, MN, that is focused on reducing the risk of stroke and has pioneered a new approach for the treatment of carotid artery disease called TransCarotid Artery Revascularization (TCAR).
We are always looking for dynamic and innovative individuals who are passionate about reducing the risk of stroke. We welcome team members who approach their work with courage, flexibility, persistence, and a willingness to assist others with a strong emphasis on collaboration.
The opportunity
The Silk Road Medical Sr. Therapy Development Specialist is a clinically oriented entrepreneurial ambassador for a proven hybrid procedure to treat carotid artery disease: TCAR (Transcarotid Artery revascularization). As part of the commercial field team this role will execute therapy adoption initiatives for TCAR. This individual is a trusted clinical partner and TCAR specialist to drive safe adoption, superior outcomes and achieve sales revenue of the ENROUTE Transcarotid Neuroprotection System, ENROUTE Transcarotid Stent System and related products. The Silk Road Medical Sr. Therapy Development Specialist practices excellent clinical/case acumen and relationship management with physician and healthcare professional customers and serves as a clinical role model across the TDS team.
This is a field position.
A "Day in the life"
Provide technical and clinical support for ENROUTE Transcarotid Neuroprotection System and ENROUTE Transcarotid Stent System procedures, ensuring procedural success and superior outcomes

Educate procedure teams on patient selection and indications for TCAR procedures

Assist in scheduling cases and offer prompt customer support, resolving complaints effectively

Ensure maximum coverage of all accounts within territory geographic areas to maintain optimum level of exposure and effective time management. Assist with scheduling of cases and proper customer support

Participate in physician training, product development programs, and maintain high standards of personal and professional conduct

Develop and maintain comprehensive clinical and technical product knowledge. Understands current published TCAR and relevant literature. Recognize and understand competitive products, industry trends, and the Silk Road Medical portfolio

Manage inventory, submit accurate expense reports, and report device complaints to the quality assurance department

Maintain communication with Silk Road Medical sales and leadership, providing market intelligence and potential sales leads

Maintains a high level of communication with appropriate Silk Road Medical sales and leadership within assigned geography

Plan and implement effective clinical/product presentations to customers
What you'll bring
Bachelor's Degree or other relevant education
4+ years clinical, medical device or related experience in a hospital environment
Ability to travel extensively by car and plane (approximately 40%). Must have a valid driver's license for state of residency and active vehicle insurance policy
Additional skills you have
Knowledge of imaging modalities (duplex ultrasound/catheter angiography/CTA, MRA), EKG, procedural hemodynamics, heart rate, blood pressure, and ancillary procedural solutions

Excellent verbal and written communication skills to effectively convey product information, articulate value propositions, and build rapport with healthcare professionals

Ability to comprehend complex medical device technologies and explain them in a clear and concise manner to diverse audiences

Strong interpersonal skills to establish and maintain relationships with healthcare providers, key opinion leaders, and decision-makers

Flexibility to navigate a dynamic sales environment, adapt to changing market conditions, and overcome challenges
Physical Job Requirements
The physical demands are representative of those that must be met by an employee to successfully perform the essential functions of this job. Reasonable accommodations may be made to enable individuals with disabilities to perform the essential functions. While performing the duties of this job, the employee is regularly required to travel, stand, walk, and sit for extended periods of time. Occasionally the employee will be required to lift or move at least 20 pounds. The employee will also be required to work in Cath Labs/Angiography suites, Hybrid OR's and/or OR's with radiation exposure, with an understanding of the maintenance of the sterile field
What we offer
Our philosophy is to make all benefits affordable to all Silk Road Medical employees and their dependents. We offer robust and affordable benefits with modest employee contributions. Click here for more information .
Our Commitment to Diversity, Equity & Inclusion
Come join our team where we celebrate diversity and embrace everyone's unique talents! We encourage individuals from all backgrounds to apply.
We welcome all people who want to be part of our amazing journey and mission to provide new, innovative, and clinically proven transcarotid therapies to prevent the devastating burden of stroke. Our employees come from very different backgrounds: different races and ethnic backgrounds, different religions, and different parts of the world. Some of us are married to people of the opposite sex and some to the same sex, some are not married. Some of us are becoming parents for the first time and others are counting down the days to retirement. Some of us do cartwheels every day and some need physical accommodation to best perform their role. All are welcome.
We have a diverse workforce because we believe that it is possible for people with different backgrounds, viewpoints and persuasions to come together and debate important topics, learn from one another, and make better decisions than we would if we all were all the same. We want Silk Road Medical to not only be a great place to work, but The Greatest Place to Work and we strongly believe that a diverse and inclusive working environment is critically important to that goal.
Silk Road Medical is an equal opportunity employer and we value diversity at our company. We strictly prohibit unlawful discrimination based upon an individual's race, color, religion, gender, sexual orientation, gender identity, national origin/ancestry, age, disability, medical condition, marital status, veteran status, or any other characteristic protected by law.
The job could be for a Sr. Therapy Development Specialist or Principal Therapy Development Specialist. The exact level of the job will be chosen based on the chosen candidate's experience.