Job posting has expired
Back to search results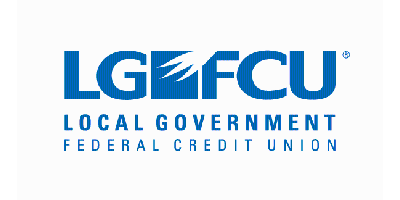 SVP, Member Experience (Call Center)

Local Government Federal Credit Union

United States, North Carolina, Raleigh


October 16, 2023
The SVP of Member Experience leads the strategic direction of the Experience Center as well as identifies, prioritizes, and implements improvements that provides members an extraordinary experience. The SVP is responsible for overseeing the strategic direction, performance, and growth of the Experience Center, ensuring exceptional member experiences and satisfaction. A primary focus will be on optimizing operational efficiency, driving service excellence, and leveraging technology to deliver the best-in-class member experiences for members and prospective members. Evaluating and recommending current technology, processes and workflows to ensure the Credit Union continues to be a best-in-class financial institution. Responsible for the recruitment, onboarding and training of Experience Center staff and talent. This role requires a strong blend of leadership, strategic thinking, member-centricity, and in in-depth knowledge of contact center operations within the financial services industry.
NORMAL DAY-TO-DAY WORK
Strategic Leadership: Develop and execute a comprehensive contact center strategy aligned with the credit union's overall business objectives. Provide strategic direction and set clear goals to optimize member service, operational efficiency, and employee engagement.
Contact Center Operations: Oversee all aspects of contact center operations, including inbound/outbound calls, email correspondence, live chat, and other communication channels. Ensure efficient call handling, prompt issue resolution, and adherence to service level agreements (SLAs) and key performance indicators (KPIs).
Production: Manages all member lending and deposit touchpoints, including the strategic formation of the lending portfolio, credit cards, personal lending and auto loans, to meet business plan goals, as well as the growth of the deposit portfolio.
Member Experience Enhancement: Drive initiatives to enhance member satisfaction and loyalty through personalized and exceptional service delivery. Identify opportunities for process improvements, training, and quality assurance to ensure consistently positive member interactions.
Operational Efficiency: Implement best practices and identify opportunities and automation for process improvements to optimize contact center efficiency. Continuously analyze and leverage data and analytics to identify trends, improve workflows, and drive operational excellence.
Technology Adoption: Collaborate with the Technology Team to evaluate and implement advanced contact center technologies, including customer relationship management (CRM) systems, omnichannel platforms, workforce management tools, and artificial intelligence solutions, to enhance member experiences and streamline operations.
Talent Management: Build and lead a high-performing contact center team. Recruit, train, and develop staff, providing ongoing coaching and performance feedback. Foster a positive and collaborative team culture focused on member satisfaction and continuous improvement.
Compliance and Quality Assurance: Ensure compliance with regulatory requirements, data privacy, and security standards within the contact center. Implement quality assurance programs and monitor calls and interactions to ensure adherence to policies, procedures, and regulatory guidelines.
Collaboration and Partnership: Foster strong relationships with internal stakeholders, including executive leadership, branch managers, marketing teams, and Technology Team, to align contact center operations with broader organizational goals. Collaborate on initiatives to enhance member experiences across multiple touchpoints.
Industry Awareness: Stay updated on the latest trends, technologies, and best practices in contact center operations within the financial services industry. Attend industry conferences, engage with industry experts, and actively participate in relevant forums to drive thought leadership.
Oversees, the daily activity of the Experience Center, including assignment of duties and special projects, monitoring workload and productivity, planning and prioritization.
Financial Management: Develop and manage the budget for the contact center operations, ensuring efficient resource allocation and cost control. Monitor financial performance and implement strategies to optimize cost-effectiveness without compromising service quality.
JOB QUALIFICATIONS
Here are a few qualifications you MUST have to be qualified for this position.
Bachelor's degree in Business Administration, Finance, Economics, or a related filed. MBA or advanced degree preferred.
Extensive experience (minimum of 12 years) in financial services, including 7-9 years of management experience.
Strong knowledge of contact center technologies, including CRM systems, omnichannel platforms and workforce management tools.
In depth knowledge of contact center best practices, industry trends and emerging technologies that can be used to improve the member experience.
Thorough understanding of regulatory compliance and quality assurance within contact center operations.
Ability to function in a Consumer business office environment and utilize standard office equipment including but not limited to: PC, copier, telephone, etc.
Ability to lift a minimum of 25 lbs. (fil boxes, computer printer).
Travel required on occasion.
Here are a few qualifications we'd LIKE for you to have.
Ability to innovate and find creative solutions to meeting business goals.
Demonstrate capability to drive cross-functional initiatives.
Exceptional communicator who influences and negotiates effectively.
OUR CULTURE
Our organization believes we can all do well by doing good. We value the contributions of diverse minds and prioritize the success and wellbeing of our employees. We also believe every person in our organization plays a role in supporting a healthy environment and helping to achieve our goal of prosperity for all. To this end, we recruit bright, energetic, and talented people to be members of our team. In return, we offer a dynamic workplace that presents opportunities for professional advancement and individual growth. We strive to always display integrity, self-awareness, courage, and respect for one another while continuing to seek opportunities to learn. We really believe that when our employees succeed, our community wins.
If you have questions about this position description, please feel welcome to ask. You can reach HR at:
Human Resources
3600 Wake Forest Rd, Raleigh, NC 27609
careers@civicfcu.org
PI230615364