Job posting has expired
Back to search results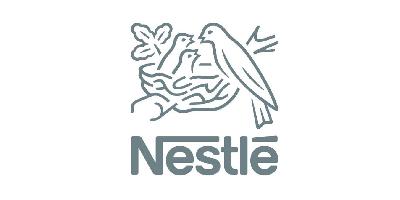 Manager Marketing Analytics - HYBRID

Nestle

United States, Virginia, Arlington


October 24, 2023
Foods people love. Brands people trust. And a career that nourishes your future like no other.
If you're driven by the passion to do something meaningful that changes lives, Nestle is the place for you. Nestle USA is one of seven operating companies that make up Nestle's presence in the United States. We're in 97% of American homes, and as the leading food and beverage company, our goals are to continue to deliver quality food and beverage products, strengthen our local communities, and reduce our environmental and climate impact.
We're determined to challenge the status quo and be better tomorrow than we are today. As individuals and teams, we embrace our entrepreneurial culture and have created a workplace where collaboration is essential, courage is rewarded, speed is expected, and agility is the norm to delight our consumers every single day. Here, you will find limitless opportunities to learn and advance your career and feel empowered to succeed in the workplace and beyond. Because our focus is not only on nourishing our customers, but also about enriching you.
This position is not eligible for Visa Sponsorship.
POSITION SUMMARY
The role of the Marketing Analytics Manager is to build strategic business value to win in the marketplace by solvingbusiness problems using analytical methodologies, current statistical tools and analytic reports to reinforce fact-based decision-making. This position enables Nestle USA (NUSA) to support the delivery of financial and strategic objectives.
PRIMARY RESPONSIBILITIES
Advocate for business decisions grounded in a comprehensive risk and opportunity assessment.
Translate complex analytic findings into understandable solutions and institutionalize learning across NUSA.
Enable team to deliver insights to support delivery of financial and strategic objectives.
Measurement of success of in-market execution (e.g., marketing communication, sales initiatives, etc.) through Markeing Mix Models, pricing and promotion modelling, and other techniques.
Define analytic data needs (i.e., Circana, Nielsen) and oversee analytic methodologies to support business needs.
Proactively seek to optimize Marketing levers across brands and categories.
Proactively collaborate with cross-functional and external experts to support business strategies.
Ensure integration across the Consumer & Marketplace Insights function to leverage our scale and increase speed via effectiveness (best practices internally and externally, integrated knowledge) and efficiencies (standardized, consistent across Nestle USA, optimized cost base).
Measure performance with the ability to use statistics to help achieve business goals.
Advance consumer and marketplace analytic efforts and play a meaningful role on syndicated and custom researchprojects.
Drive various advanced data modeling techniques to identify trends that suggest new marketing and businessopportunities, and follow through with the recommendation of key strategies to leverage opportunities.
Leverage strategic assets to create a non-monetary, reciprocally valuable relationship with suppliers, motivating above and beyond support and true partnership.
Utilize suppliers to create the most efficient processes to increase the speed of deliverables.
REQUIREMENTS AND MINIMUM EDUCATION LEVEL
Bachelor's degree in Business Statistics or Economics; Masters/Ph.D. in Statistics, Applied Math, or Economics preferred
EXPERIENCE
Minimum of seven (7) years of business analytic experience in the consumer packaged goods industry
Working knowledge of syndicated data platforms such as IRI or Nielsen
Proven track record of independently managing analytics in a high performance culture
Strong communication skills and storytelling with the ability to communicate at multiple levels in the organization
Candidate must possess a strong drive for results
Experience with marketing/media analytics preferred
SKILLS
Communication - Leading - Storytelling, tailoring content, and purposeful communication.
Influence - Leading - Active listening, negotiation, persuasion and courage.
Business Problem Solving - Leading - Diagnosis and framing the problem, business knowledge and acumen,
recommendation development.
Strategic Thinking - Leading - Creates short-term marketing tactics that support long-term strategies and brand vision.
Business Knowledge & Advocacy - Leading - Provides recommendations to senior leaders to help them achieve
business goals.
REQUISITION#262715
#LI-HYBRID
It is our business imperative to remain a very inclusive workplace.
To our veterans and separated service members, you're at the forefront of our minds as we recruit top talent to join Nestle. The skills you've gained while serving our country, such as flexibility, agility, and leadership, are much like the skills that will make you successful in this role. In addition, with our commitment to an inclusive work environment, we recognize the exceptional engagement and innovation displayed by individuals with disabilities. Nestle seeks such skilled and qualified individuals to share our mission where you'll join a cohort of others who have chosen to call Nestle home.
The Nestle Companies are an equal employment opportunity and affirmative action employer seeking diversity in qualified applicants for employment. All applicants will receive consideration for employment without regard to race, ethnicity, color, gender, gender identity, age, religion, national origin, ancestry, disability, perceived disability, medical condition, genetic information, veteran status, sexual orientation, or any other protected status, as defined by applicable law. Prior to the next step in the recruiting process, we welcome you to inform us confidentially if you may require any special accommodations in order to participate fully in our recruitment experience. Contact us at accommodations@nestle.com or please dial 711 and provide this number to the operator: 1-800-321-6467.
This position is not eligible for Visa Sponsorship.