Job posting has expired
Back to search results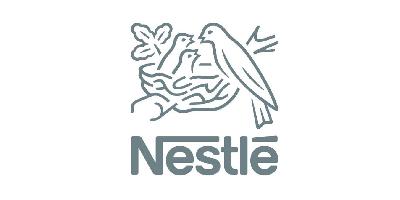 Field Sales Representative

Nestle

United States, Georgia, Atlanta

October 24, 2023
Foods people love. Brands people trust. And a career that nourishes your future like no other.
If you're driven by the passion to do something meaningful that changes lives, Nestle is the place for you. Nestle USA is one of seven operating companies that make up Nestle's presence in the United States. We're in 97% of American homes, and as the leading food and beverage company, our goals are to continue to deliver quality food and beverage products, strengthen our local communities, and reduce our environmental and climate impact.
We're determined to challenge the status quo and be better tomorrow than we are today. As individuals and teams, we embrace our entrepreneurial culture and have created a workplace where collaboration is essential, courage is rewarded, speed is expected, and agility is the norm to delight our consumers every single day. Here, you will find limitless opportunities to learn and advance your career and feel empowered to succeed in the workplace and beyond. Because our focus is not only on nourishing our customers, but also about enriching you.
This position is not eligible for Visa Sponsorship.
The Field Sales Representative is responsible for selling in Nestle products into retail/commercial establishments within a specific retailer/commercial grouping.
The ideal candidate should be located within 50 miles of Macon, GA.This is a great opportunity for those looking for an exciting career with a dynamic Sales team in a world-class organization!
Responsibilities:
Sell in incremental items, close distribution/new item voids and secure secondary displays.
Ensure Planogram (POG) compliance and address and correct On Shelf Availability (OSA) / Out of Stock (OOS) as identified through the Sales Recommendation Engine (SRE)
Place Point of Sale (POS) and Instant Redeemable Coupons (IRCs) when requested
Ensure correct product mix at non-POG retailers.
Drive new sales and improve customer relationships by establishing and maintaining rapport with key store personnel.
Meet and/or exceed all promotional sales goals to reflect picture of success standard by selling in price reductions, displays, local events, POS, and digital activation, IRC's, etc. for all assigned accounts, including indirect Headquarters (HDQs).
Ensure compliance to all headquarter promotion plans by pre-selling, up-selling display quantities and capture incremental displays/sales opportunities
Attend andparticipate in all meetings as directed by your leader.
Review weekly schedule and prepare any needed information to complete each activity as assigned.
Review Power Bi reports to monitor results and take action to address any opportunities to win in the marketplace.
Post all successes, competitor market activity and market insights to internal Nestle System (Workplace).
Record all required information into the NestleMobile Sales Applicationas required.
Own the overall Nestlerelationship to include store deployment and execution
Complete regular business reviews with store leadership
Proactively share best practices, solutions and insights across team to deliver results
Communicate competitive and market activity/insights to Sales and Account Team Management
Requirements:
Typically has a Bachelor's degree or Associates/Vocational/Technical education or equivalent work experience
High school diploma or GED equivalency is required
A minimum of 1-2 years of successful Retail Sales and/or Consumer Goods experience preferred
Industry / Retail Knowledge preferred
Computer skills with Microsoft office applications (Excel, PowerPoint, etc) required
Ability to embrace change and new ways of working
Ability to recognize obstacles and involve others to take immediate action to move things forward
Demonstrates leadership ability through direct or cross functional team
Ability to learn the role and responsibilities of the position
Strong communication skills both oral and written
Ability to take initiative with minimal supervision
Align a strategy and enable results through others
Interpersonal skills and ability to influence others
Plan and prioritize work effectively
Detail oriented and able to work in a fast-paced environment
Embrace an entrepreneurial mindset
Pending territory location, ability to travel overnight approximatelyup to40% of the time
Other business travel as required.
Additional Field Locations:|||Macon, GA|||
Requisition ID:263566
It is our business imperative to remain a very inclusive workplace.
To our veterans and separated service members, you're at the forefront of our minds as we recruit top talent to join Nestle. The skills you've gained while serving our country, such as flexibility, agility, and leadership, are much like the skills that will make you successful in this role. In addition, with our commitment to an inclusive work environment, we recognize the exceptional engagement and innovation displayed by individuals with disabilities. Nestle seeks such skilled and qualified individuals to share our mission where you'll join a cohort of others who have chosen to call Nestle home.
The Nestle Companies are an equal employment opportunity and affirmative action employer seeking diversity in qualified applicants for employment. All applicants will receive consideration for employment without regard to race, ethnicity, color, gender, gender identity, age, religion, national origin, ancestry, disability, perceived disability, medical condition, genetic information, veteran status, sexual orientation, or any other protected status, as defined by applicable law. Prior to the next step in the recruiting process, we welcome you to inform us confidentially if you may require any special accommodations in order to participate fully in our recruitment experience. Contact us at accommodations@nestle.com or please dial 711 and provide this number to the operator: 1-800-321-6467.
This position is not eligible for Visa Sponsorship.