Job posting has expired
Back to search results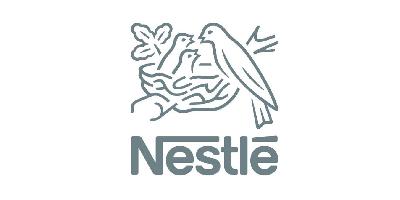 Retail Sales Associate

Nestle

401(k)

United States, Maryland, Bethesda

October 24, 2023
At Nespresso we place people and specialty coffee at the heart of what we do. As part of our team, you'll be empowered to inspire, care, act, and innovate to reach your full potential and reimagine what coffee can be. We're committed to delivering an exceptional coffee experience that elevates our community, suppliers, farmers, and each other, channeling our growth-minded spirit to set new standards in global coffee culture. Quality, sustainability, diversity and inclusion are core to who we are and critical to our vision of driving positive change. Throughout our factories, boutiques, and office locations, Nespresso careers are brimming with first-rate opportunities to push the boundaries of coffee exploration.
You will make the difference between selling coffee and experiencing Nespresso!
Do you have a passion for coffee and a knack for exceptional customer service? Join our team as Coffee Specialist/Sales Associate. As the welcoming face of our retail boutique, you will guide and assist our customers, providing a highly engaging experience that goes beyond selling coffee. Your knowledge will help customers discover their perfect coffee match and create unforgettable moments with Nespresso!
WHAT'S IN IT FOR YOU:
Competitive pay -

Plus quarterly bonus's for achieving team sales and service goals.

Coffee expertise -

You will learn all about coffee and become a coffee expert.

Caring Culture -

Nespresso is known for a culture that inspires you to be, feel and do your best ultimately caring for our people. Join a supportive and collaborative team environment. Enjoy participating in one of many employee led DE&I Resource Groups. Working with us is like a fresh cup of coffee - warm, welcoming, and revitalizing.

Growth and Development

- At Nespresso, you have an opportunity to build a career that aligns with who you are. You will be supported in personal development and empowered to take ownership of your career journey.

Purposeful work -

As a B Corp we view coffee as a force for good. Enjoy work that is making a positive impact for humans and our planet.
WHAT WE OFFER:
Nespresso offers retail employees performance-based incentives and a total rewards package, which includes a FREE Nespresso machine and coffee product allowance, a 401k with company match, educational reimbursement, health and mental wellness programs, DE&I resource groups, commuter benefits, pet adoption reimbursement, employee recognition program and discounts at over 2,000 companies and much more! (Incentives and/or benefit packages may vary depending on the position.)
WHAT YOU'LL BE DOING:
Brand Advocate:

You share our mission and values in sustainability and recycling, contributing to positive change through the power of coffee.

Customer Obsessed:

You have a heart for hospitality and working with people.

Greet and Engage:

You create a memorable experience for customers, making them feel valued and eager to return.

Listen and Learn:

You understand the customer's needs and recommend personalized coffee and machine solutions.

Product Knowledge and Promotions:

You offer complimentary coffee tastings and showcase your coffee and product knowledge to build our customer base and sales.

Team Collaboration and Respect:

You proactively support and collaborate with team members to create a cohesive and successful work environment.

Operations and Safety:

You will take part in maintaining our elegant boutique environment, assisting with shipments, arranging eye-catching displays, keeping the coffee wall stocked and ensuring cleanliness.

Training and Learning:

You will undergo a training period that sets you up for success well beyond your first day.
WHAT YOU BRING:
You are inherently a people person and thrive in a customer service environment.

You enjoy working in a fast-paced environment, thinking on your feet and adaptable to change.

You are punctual and available to work open and closing shifts, weekends, and holidays.

You have patience for day-to-day challenges and are resourceful in troubleshooting on the spot.
Requisition ID
264212
It is our business imperative to remain a very inclusive workplace.
To our veterans and separated service members, you're at the forefront of our minds as we recruit top talent to join Nestle. The skills you've gained while serving our country, such as flexibility, agility, and leadership, are much like the skills that will make you successful in this role. In addition, with our commitment to an inclusive work environment, we recognize the exceptional engagement and innovation displayed by individuals with disabilities. Nestle seeks such skilled and qualified individuals to share our mission where you'll join a cohort of others who have chosen to call Nestle home.
Nestle Nespresso USA is an equal opportunity employer and is looking for diversity in qualified candidates for employment. Prior to the next step in the recruiting process, we welcome you to inform us confidentially if you may require any special accommodations in order to participate fully in our recruitment experience. Contact us at accommodations@nestle.com or please dial 711 and provide this number to the operator: 1-800-321-6467.
This position is not eligible for Visa Sponsorship.