Back to search results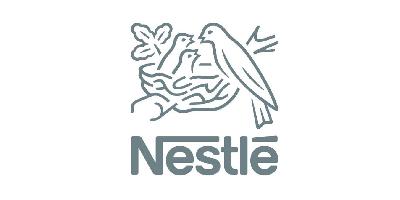 Blending Operator (2nd Shift, 2:00pm - 10:30pm)

Nestle

United States, New Jersey, Leonia

November 17, 2023
As a leader in the science of nutrition, Nestle Health Science believes in empowering healthier lives for patients and consumers through a rich product portfolio featuring top brands such as Garden of Life, Nature's Bounty, Vital Proteins, Nuun, Persona Nutrition, BOOST, Carnation Breakfast Essentials, Peptamen, Compleat Organic Blends, and more, as well as through Aimmune Therapeutics, a biopharmaceutical company developing therapies to prevent, manage and treat food, GI and metabolic-related diseases.
Our team members are challenged to make a genuine impact and play an integral role in driving the business forward. We embrace a dynamic culture that always puts the consumer first, and where ownership, accountability and agility are celebrated at every level. To help our people thrive, we offer expansive career growth potential, the opportunity to work alongside and learn from talented colleagues with diverse backgrounds and skill sets, and a range of best-in-class benefits.
We have more than 11,000 employees around the world, and products available in over 140 countries.
This position is not eligible for Visa Sponsorship.
Job Summary:
Under the direction of the Manager/Supervisor/Lead Person, the Blending Operator is responsible for all activities related to the blending of the product as per formula instructions. Also, responsible for adhering to the Standard Operating Procedures (SOPs) and Good Manufacturing Practices (cGMPs) that are in effect assuring the quality and quantity of product produced.
Shift: 2nd Shift Monday - Friday 2:00pm-10:30pm (some additional Saturdays)
Responsibilities:
Required to competently operate blending machinery independently as well as within a team environment
Match all labels with batch records
Must be able to document blending process information as per SOP
Must be able to load and unload blending machines
Monitor blending operation periodically and report any abnormal conditions to the manager
Complies with company policies and procedures and maintains regular work attendance
Personal responsibility for following safety rules, SOP's and cGMP guidelines
Performs other duties as assigned
Requirements:
High school diploma or general education degree (GED) preferred
Prior manufacturing experience preferred
Ability to write simple correspondence
Basic mathematical skills
Must be able to respond to verbal and written instructions
Physical ability to repetitively lift, stand, climb, bend, etc... within a manufacturing environment
263996
It is our business imperative to remain a very inclusive workplace.
To our veterans and separated service members, you're at the forefront of our minds as we recruit top talent to join Nestle. The skills you've gained while serving our country, such as flexibility, agility, and leadership, are much like the skills that will make you successful in this role. In addition, with our commitment to an inclusive work environment, we recognize the exceptional engagement and innovation displayed by individuals with disabilities. Nestle seeks such skilled and qualified individuals to share our mission where you'll join a cohort of others who have chosen to call Nestle home.
The Nestle Companies are an equal employment opportunity and affirmative action employer seeking diversity in qualified applicants for employment. All applicants will receive consideration for employment without regard to race, ethnicity, color, gender, gender identity, age, religion, national origin, ancestry, disability, perceived disability, medical condition, genetic information, veteran status, sexual orientation, or any other protected status, as defined by applicable law. Prior to the next step in the recruiting process, we welcome you to inform us confidentially if you may require any special accommodations in order to participate fully in our recruitment experience. Contact us at accommodations@nestle.com or please dial 711 and provide this number to the operator: 1-800-321-6467.
This position is not eligible for Visa Sponsorship.