Job posting has expired
Back to search results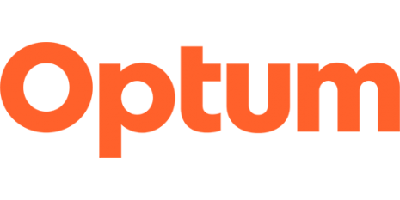 Physician Business Manager - Corpus Christi, TX

Optum

United States, Texas, Corpus Christi

September 27, 2023
Opportunities at WellMed, part of the Optum family of businesses. We believe all patients are entitled to the highest level of medical care. Here, you will join a team who shares your passion for helping people achieve better health. With opportunities for physicians, clinical staff and non-patient-facing roles, you can make a difference with us as you discover the meaning behind Caring. Connecting. Growing together.
The Physician Business Manager with WellMed is responsible for developing, maintaining, and servicing a high quality, marketable, and satisfied provider network within an assigned geographic area. The Physician Business Manager helps assigned providers operate successfully within our healthcare delivery model by providing strategic planning and tools to meet goals. This position is expected to build and sustain solid working relationships with cross functional departments, vendors, local network, and assigned providers. The Physician Business Manager is accountable for overall performance and profitability for their assigned groups, as well as ownership and oversight to provide redirection as appropriate.
Primary Responsibilities:



Educate providers to ensure that they have the tools they need to meet quality, risk adjustment, growth (as appropriate), and total medical cost goals per business development plans

Ensure providers have in-depth understanding of WellMed Model of Care to include, but not limited to, contractual obligations, program incentives, and patient care best practices

Conduct detailed analysis of various reports by tracking and trending data to develop a strategic plan to ensure performance goals are achieved

Ensure the overall strategic plan incorporates interventions with internal departments or subject matter experts, external vendors, and others, as needed

Participate in creation and execution of a local network development plan to assure network adequacy as needed

Conduct new provider orientations and ongoing education to providers and their staffs on healthcare delivery products, health plan partnerships, processes, and compensation arrangements

Maintain open communication with providers to include solutions for resolution and closure on health plan issues related to credentialing, claims, eligibility, disease management, utilization management, quality, and risk adjustment programs

Conduct provider meetings to share and discuss economic data, troubleshoot for issue resolution, and implement an escalation process for discrepancies

Collaborate with provider groups to develop, execute, and monitor performance and patient outcomes improvement plans

Collaborate with Medical Director to monitor utilization trends and profit pools and share results with assigned PCPs

Handle or ensure appropriate scheduling, agenda, materials, location, meals, and minutes of provider meetings as needed

Collaborate with contracting team to ensure provider data is correct and provider directories include any needed updates

Complete Practitioner Data Forms and Provider Change Forms as needed

Represent WellMed/UHG by holding company sponsored provider events (summits, learning sessions)

Provide information and participate in management meetings as requested

Regularly meet with cross functional team to create, revise, and adjust strategy for assigned provider groups to meet overall performance goals

Provide support to maintain and develop ongoing value related to the WellMed Value Proposition

Introduce and advocate company resources to facilitate practice optimization

Ability to travel as needed 50 - 75% within Corpus Christi, TX market



You'll be rewarded and recognized for your performance in an environment that will challenge you and give you clear direction on what it takes to succeed in your role as well as provide development for other roles you may be interested in.
Required Qualifications:



High school diploma or equivalent experience

2+ years of provider relations or managed care experience

Intermediate level of proficiency with MS Suite (including Word, PowerPoint, and Excel)

Proven exceptional interpersonal skills with ability to interface effectively both internally and externally with a wide range of people including physicians, office staff, hospital executives, and other health plan staff

Ability to work evenings and weekends on occasion based on business needs

Ability to travel as needed 50 - 75% in the Corpus Christi, TX market



Preferred Qualifications:



Bachelor's degree in related field

Experience presenting group presentations and training

Professional provider relations experience involving physicians and administrative staff

Established knowledge of local provider community

Significant understanding of medical care financing and delivery systems, provider contracting, reimbursement arrangements and network management

Understanding of medical care financing and delivery systems, provider contracting, reimbursement arrangements, and network management

Proven excellent analytical and problem-solving skills with effective follow through



Physical & Mental Requirements:



Ability to lift up to 25 pounds

Ability to sit for extended periods of time

Ability to use fine motor skills to operate office equipment and/or machinery

Ability to receive and comprehend instructions verbally and/or in writing

Ability to use logical reasoning for simple and complex problem solving



At UnitedHealth Group, our mission is to help people live healthier lives and make the health system work better for everyone. We believe everyone-of every race, gender, sexuality, age, location and income-deserves the opportunity to live their healthiest life. Today, however, there are still far too many barriers to good health which are disproportionately experienced by people of color, historically marginalized groups and those with lower incomes. We are committed to mitigating our impact on the environment and enabling and delivering equitable care that addresses health disparities and improves health outcomes - an enterprise priority reflected in our mission.
Diversity creates a healthier atmosphere: UnitedHealth Group is an Equal Employment Opportunity/Affirmative Action employer and all qualified applicants will receive consideration for employment without regard to race, color, religion, sex, age, national origin, protected veteran status, disability status, sexual orientation, gender identity or expression, marital status, genetic information, or any other characteristic protected by law.
UnitedHealth Group is a drug-free workplace. Candidates are required to pass a drug test before beginning employment.