Job posting has expired
Back to search results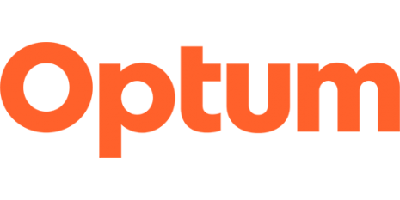 PBM Network Pricing Analyst - Remote

Optum

401(k)

United States, Minnesota, Eden Prairie


November 17, 2023
Optum is a global organization that delivers care, aided by technology to help millions of people live healthier lives. The work you do with our team will directly improve health outcomes by connecting people with the care, pharmacy benefits, data and resources they need to feel their best. Here, you will find a culture guided by diversity and inclusion, talented peers, comprehensive benefits and career development opportunities. Come make an impact on the communities we serve as you help us advance health equity on a global scale. Join us to start Caring. Connecting. Growing together.
OptumRx is looking for a curious, adaptable, and self-motivated analyst to be part of our Network Pricing team. This is an intermediate analytics role where you will learn the business fundamentals of drug pricing and client performance management, the underlying data flows, and the tools and systems used in this type of financial analysis. The person in this role will work with and have regular exposure to analysts and projects in our global data science and network pricing teams. In addition, solid communication skills are important as this role partners with other departments including Underwriting, Legal, Account Management, Operations, and Clinical to effectively oversee client performance management.
Position in this function supports and validates Provider Network (physicians, hospitals, pharmacies, ancillary facilities, etc.) contracting and unit cost management activities through financial and network pricing modeling, analysis, and reporting. Conducts unit cost and contract valuation analysis in support of network contracting negotiations and unit cost management strategies. Manage unit cost budgets, target setting, performance reporting, and associated financial models
You'll enjoy the flexibility to work remotely * from anywhere within the U.S. as you take on some tough challenges.
Primary Responsibilities:



Assesses and interprets customer needs and requirements

Identifies solutions to non-standard requests and problems

Solves moderately complex problems and/or conducts moderately complex analyses

Works with minimal guidance; seeks guidance on only the most complex tasks

Translates concepts into practice

Provides explanations and information to others on difficult issues

Provides explanations and interpretations within area of expertise

Conduct financial and network

pricing modeling, analysis, and reporting

Predict emerging customer needs

and develop innovative solutions to meet them

Proactively identify anomalies in

drug pricing, client performance, utilization patterns, or prescription claims

data

Prioritize, coordinate, and

manage multiple tasks in a fast-paced environment

Collaborate with other department

SMEs



You'll be rewarded and recognized for your performance in an environment that will challenge you and give you clear direction on what it takes to succeed in your role as well as provide development for other roles you may be interested in.
Required Qualifications:



2+ years analytical experience in

data analysis

Intermediate level of proficiency

in MS Excel



Preferred Qualifications:



Analytical experience in data

analysis, health care pricing, healthcare economics or related discipline

Experience with Alteryx, SQL, Python and/or Tableau

Healthcare or PBM experience

Provider Network contracting support

Experience with unit cost management activities through financial network pricing modeling, analysis and reporting

Experience conducting unit cost and contract valuation analysis

Experience managing unit cost budgets

Experience with drug pricing, client performance, utilization patterns

Experience with prescription claim data



California, Colorado, Connecticut, Nevada, New Jersey, New York, Rhode Island, or Washington Residents Only: The salary range for California, Colorado, Connecticut, Nevada, New Jersey, New York, Rhode Island or Washington residents is $56,300 to $110,400. Pay is based on several factors including but not limited to education, work experience, certifications, etc. In addition to your salary, UnitedHealth Group offers benefits such as, a comprehensive benefits package, incentive and recognition programs, equity stock purchase and 401k contribution (all benefits are subject to eligibility requirements). No matter where or when you begin a career with UnitedHealth Group, you'll find a far-reaching choice of benefits and incentives.
*All employees working remotely will be required to adhere to UnitedHealth Group's Telecommuter Policy
At UnitedHealth Group, our mission is to help people live healthier lives and make the health system work better for everyone. We believe everyone-of every race, gender, sexuality, age, location and income-deserves the opportunity to live their healthiest life. Today, however, there are still far too many barriers to good health which are disproportionately experienced by people of color, historically marginalized groups and those with lower incomes. We are committed to mitigating our impact on the environment and enabling and delivering equitable care that addresses health disparities and improves health outcomes - an enterprise priority reflected in our mission.
Diversity creates a healthier atmosphere: UnitedHealth Group is an Equal Employment Opportunity/Affirmative Action employer and all qualified applicants will receive consideration for employment without regard to race, color, religion, sex, age, national origin, protected veteran status, disability status, sexual orientation, gender identity or expression, marital status, genetic information, or any other characteristic protected by law.
UnitedHealth Group is a drug-free workplace. Candidates are required to pass a drug test before beginning employment.