Job posting has expired
Back to search results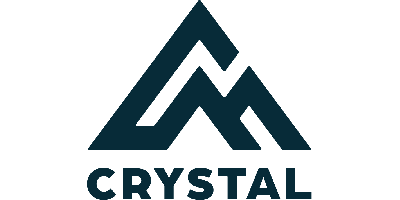 Barista - Winter 23/24

Crystal Mountain Resort

paid time off, 401(k)

United States, Washington, Sumner

October 22, 2023
Seasonal (Seasonal)

WORK AND PLAY IN THE MOUNTAINS
Join our team of big mountain adventurers at the largest ski resort in Washington! Here at Crystal, it's more than our work. It's our passion for the guest experience, the outdoors, and the community that bring us together at the end of the tree-lined road. We come from near and far to be up on the mountain because it's an experience you just don't get anywhere else. Events are always on the calendar and friends are always down to play. Work in the beautiful National Forest, neighboring Mt. Rainier, as a premier Ikon Pass destination with a whole lot of stoke to share.

JUST LIKE THE TREES, WE ARE GROWING! Apply today to grow your mountain roots with us- whether you are looking to escape the city, expand your skills, or progress in the ski industry, we have a variety of roles for hard-working and enthusiastic team-players. Find your line, join our team!

BIG PEAKS, BIGGER PERKS

Employee perks:

Free Alterra season pass (unlimited, direct to lift at all Alterra resorts)
+ Free Alterra season pass for spouse and dependents 25 & under
50% off window ticket price at IKON partner resorts
Free access to Alterra Mountain destinations during time off
Free ski-referral letters for employees to use at other mountain resorts during time off
Discounted friends & family day-ski vouchers (Up to 85% off)
Discounts on Ski & Snowboard Lessons
Discounts on Ski & Snowboard Rentals
Discounts on Gear Tune-Ups
Discounts on Food & Beverage
Discounts at Crystal Mountain Retail shops
Free Crystal branded swag
Pro deals on gear with 100s of brands
Discount Marketplace
Deals on accessories, auto, electronics, entertainment, fitness, food, home, pet supplies, travel, and more
Employee-only Night Skiing events
Employee Housing available, on-mountain and off-mountain
Accrued paid time off for eligible positions
Group health insurance for eligible positions
401K benefit and generous match with immediate vesting for all staff members over 21
Opportunities for growth, advancement, and year-round employment


Position Title: Barista

Business Unit: Food & Beverage

Position Reports to: General Manager, Supervisor

Positions Reporting to this Role: None

Location: Crystal Mt., Washington

Wage Range: This position is paid 16.50 / hr + tips

The Barista is responsible for the daily operations in the Cafe. This position works closely with the Cascade Grill, Fireside Cantina, and Banquets. The barista should feel comfortable working in a small space and independently.

ESSENTIAL DUTIES


Responsible for the daily duties pertaining to the Quicksilver Cafe and all cafe storage areas.
Required knowledge of all equipment functions pertaining to the Quicksilver Cafe. Must be able to perform all functions if needed.
Responsible for appropriate entry of data in POS systems and inventory.
Adheres to all safety, sanitation, food preparation, food storage and alcohol beverage control policies; including but not limited to Washington State Health and Liquor Department regulations.
Develops and maintains values and reputation with staff, customers, and vendors. Ensures a positive, harmonious, compliant, and cooperative work environment.
Acts as a representative of Crystal Mountain with vendors, guests, and community members.
Ensures the satisfactory resolution of concerns or issues, intervening in complex and sensitive issues.
Abides by all Crystal Mountain employment guidelines.
KNOWLEDGE, SKILL AND ABILITY REQUIREMENTS
Must demonstrate exceptional organizational, communication, and customer service skills with a strong independent work ethic.
This position exercises mature judgment, excellent time management and sound decision making.
A strong proficiency in computer applications including point-of-sale systems.
Specialized training or certification in food service sanitation and proper service etiquette are strongly recommended.
PHYSICAL DEMANDS AND WORKING CONDITIONS
This position is required to work evenings, weekends, and holidays while in operation.
Able to lift, carry, or otherwise move and position a minimum of 20 pounds on an occasional basis.
Manual dexterity to operate a computer and other common office equipment on a constant basis.
Auditory and visual acuity to operate computers, phones, mobile devices, and basic office equipment on a constant basis.
Ability to work for extended periods of time sitting, bending, reaching, and speaking on a constant basis.
Ability to work for extended periods of time standing, walking, kneeling, pushing, and pulling on an occasional basis.
Talking and hearing occur continuously in the process of communicating with guests, supervisors, and other employees.


To perform this job successfully, an individual must be able to perform each essential duty satisfactorily. Reasonable accommodations will be made to enable qualified individuals with disabilities to perform the essential functions.

An Equal Opportunity Employer