Dahl Consulting | Diversity Employer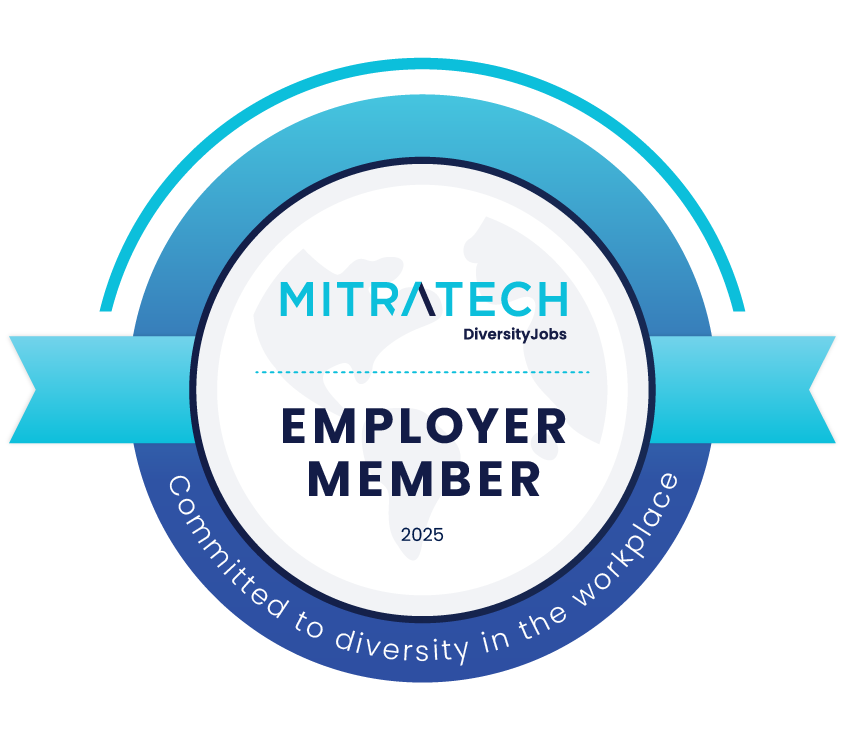 About DAHL


Since 1993, Dahl Consulting (DAHL) has been a leader in placing talented individuals into new career opportunities and providing adaptive staffing and workforce solutions for great companies.

DAHL places the right people in the right seats at the right time. We know people are your greatest asset, which is why we genuinely believe in "It's the People." Here at DAHL, you'll notice the difference. We understand your business and the importance of finding the right person, at the right time, at the right price.



Our Mission


We are here to positively impact people's lives through staffing, payrolling, and managed service provider solutions.



Our Values

At Dahl Consulting, "It's The People" is more than a tagline. Our entire business revolves around people and relationships. As a family-owned company, we strive to extend the familial tone to everyone we engage with each day. We understand that we exist because of the clients, employees, and the communities we serve. As we encounter people inside and outside of our company, we are guided by the following values and principles:



We Are Passionate!
Our passionate approach impacts our actions and decisions. Active engagement, positivity when facing challenges, and a caring attitude toward all are characteristics we encourage and reward. Each person is a vital asset who requires a supportive environment to work, learn, and grow.
We Are Customer Focused!
Our commitment to customers sharpens our focus on service. We are dedicated to providing responsive service and doing whatever it takes to deliver knowledgeable and helpful solutions, while striving to exceed the expectations of both our clients and consultants.
We Are Dynamic!
Our acceptance of change propels us into the future. We work in an industry where constant and rapid change creates an environment for the development of revolutionary strategies. Each member of our team understands the importance of fresh perspectives and new ideas to ensure we continuously evolve and adapt.
We Are Results Driven!
Our drive for successful results infuses our team with a purpose. We are committed to success and step up to every challenge with a can-do attitude. We strive for growth, working hard to achieve continual improvement in our services to clients, consultants, and employees.
We Value Integrity!
Our unwavering value for integrity ignites trust within our partnerships. We are honest and ethically driven to ensure our actions are fair and guided by our moral compass. We listen and speak with dignity, openness, and respect. We deliver on our promises and admit our mistakes, with the understanding that each one of us represents the DAHL brand and team.
We Have Fun!
Our dedication to enjoyment creates a stimulating work environment that balances our personal and professional lives. It is exhilarating to be part of a winning team. We encourage an atmosphere where it is natural to celebrate achievements while exceeding the expectations of our clients and consultants.
Woman-Owned Business Enterprise

DAHL is Proud to be a WBENC Certified, Woman-Owned Business Enterprise.


Since 2002, Dahl Consulting (DAHL) has been a certified Women's Business Enterprise (WBE) and an active member of the Women's Business Enterprise National Council (WBENC).

WBENC is the nation's largest third-party certifier of women owned and operated businesses in the United States. WBENC's prestigious certification also validates that a business is at least 51% owned, operated, controlled and managed by a woman or women.

As the company's Chief Executive Officer and majority owner, Valerie Doherty leads our diverse and dynamic business, bringing her years of staffing industry experience, as well as her legal credentials, to DAHL's operations.
Search among Dahl Consulting jobs