Maverik | Diversity Employer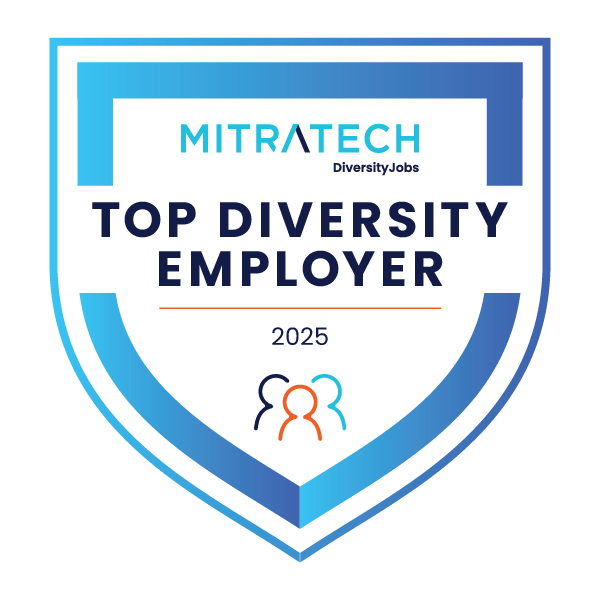 www.maverik.com/
Why Maverik?

At Maverik we live by the Titanium Rule: "Treat others better than they expect to be treated." It drives the way we serve our customers and take care of our employees. It also reminds us to keep building our culture around kind people. And we never forget our purpose: to have fun building the coolest convenience experience on the planet!


Great Place to Work
At Maverik, we love our team and do everything we can to foster a fun, positive work environment. It's not just the Titanium Rule — it's a belief in the power of collaboration and innovation. We know our people are our greatest asset, so we empower our employees to fulfill their passions and balance work goals with life goals. We also offer competitive wages, affordable benefits, tuition reimbursement, PTO, a 401(k) plan, and other exciting programs.
Great Operator for Our Customers
The Maverik Team is dedicated to building the coolest convenience experience on the planet. We have great fans, and never stop searching for new ways to thrill them. We have the opportunity to brighten our customers' days by putting them first — and that's a meaningful goal we take seriously.
Great Growth Company
Maverik has just under 400 stores in the Western United States, and we're not slowing down. Every day holds new discoveries, new adventures, and new opportunities. We promote a culture of innovation where we share our ideas and challenge the status quo.
A Day in the Life
Store Employee
Maverik's front-line team members work hard to ensure our customers start their day off right. These positions include Cashiers, Food Service Crew Members, Assistant Managers, and Store Managers. With over 365 stores, there is no shortage of career adventures available at Maverik.

Corporate (BaseCamp)
In addition to our stores, Maverik has a corporate office (BaseCamp) offering professional roles. Located in downtown Salt Lake City we work together to support our retail efforts by employing a diverse group of professionals in corporate careers.

Logistics
Maverik Logistics provides career adventures in Safety, Transportation Management, Dispatch, Mechanics, and Professional Driving.

Internships
Our Intern program offers insight into first-hand exposure of working in the real world. Internships allow students to harness the skills and theoretical practice they learned in a safe real-life practice. We provide a professional environment for students with little experience, that are getting ready to enter the professional world.
About Maverik

From humble beginnings to a fantastic future, Maverik is here to serve you.
It all began in Wyoming in the late 1920s. After saving up money from renting roller skates throughout Idaho and Utah, Reuel Call opened his first 'two pump' gas station in 1928 in Afton, Wyoming. In 1964 we opened in Moab, Utah, and have kept growing! Since then we've opened hundreds of stores, sold millions of gallons of gasoline, and helped millions of people gear up for adventure! We are committed to building the coolest convenience experience on the planet, and that adventurous spirit fuels every decision we make.



A Culture Built on Adventure
Maverik built its culture around kind people with the spirit of adventure. We have fun building the coolest convenience-experience on the planet. We make a difference in our customer's lives, support each other, and give back to our communities. We come from different backgrounds and have different areas of expertise, but we all have one thing in common: We love working for Maverik!


Perks & Benefits
Diversity, Equity, and Inclusion

Climbing together by embracing our differences.
At Maverik, we believe we are at our best when our people aren't limited by their differences, but rather celebrated for how they can help make us better. Maverik is committed to attracting and retaining team members with diversity in education, opinions, culture, ethnicity, race, sex, gender identity and expression, nation of origin, age, languages spoken, veteran's status, color, religion, disability, sexual orientation, and beliefs. Maverik's mission embraces Diversity, Equity, and Inclusion not only because it's the right thing to do, but it also helps Maverik achieve its purpose of being a Great Place to Work and a Great Operator for Our Customers.

Limitless is Maverik's Employee Resource Group and a foundation of our culture. The Limitless initiative was created to celebrate the contributions of all team members and help ensure each individual feels empowered, respected, valued, and recognized. Limitless serves as a forum for team members to strengthen inclusion education, engage in communication and networking opportunities, receive mentoring and coaching, attend community events, and get help with support and resources.

We are proud to be an equal opportunity workplace. We are committed to equal employment opportunity regardless of race, color, religion, national origin, sex, sexual orientation, gender identity, age, citizenship, marital status, disability, or Veteran status.




Search among Maverik jobs
no jobs found