Wilbur-Ellis Company | Diversity Employer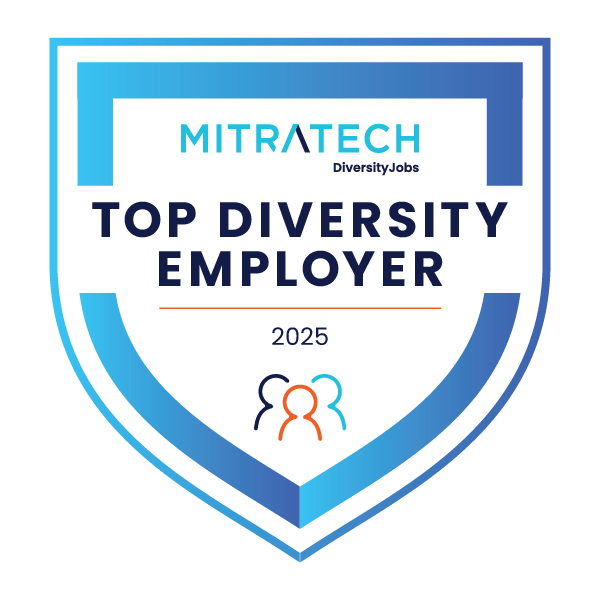 www.wilburellis.com/
TODAY'S HIRES ARE TOMORROW'S LEADERS

There is a reason people come to work at Wilbur-Ellis, not as a mere stepping stone, but for careers that last decades. We value our employees and their future.
WORK WHERE EVERYONE MATTERS

Join the more than 4,000 employees around the world who understand why, at Wilbur-Ellis, employees are our greatest asset. Since 1921, we've built all of our relationships on trust, respect and a genuine interest in everyone's well-being.


DiversityJobs interview with Wilbur-Ellis

What does diversity mean to Wilbur-Ellis and why is it important for your organization? Can you provide some real examples?

Diversity means a workplace based on mutual respect, where people of all different backgrounds and experiences are not only present but making a real difference.

Diversity and inclusion matter in every business, especially ours: There are more than 969,000 women farmers in the United States, representing $12.9 billion in economic impact. Globally, women comprise about 43 percent of the agricultural labor force globally – yet they are underrepresented at every level.

For instance, only 5 percent of women are in C-suite roles and they significantly lag behind men in terms of management and higher level roles within agricultural organizations. How companies address the gap is critical to improving gender equality in the workplace – which nearly eight in 10 women believe is an important industry issue. Stronger diversity and inclusion is good for business and it's the right thing to do.


Tell us about any special programs you have to promote diversity and inclusion at Wilbur-Ellis. What are some of the benefits you've found these programs provide to current and prospective employees?

At Wilbur-Ellis, we are committed to creating a culture of inclusion that recognizes and utilizes the talents of all employees. To do that requires executive and enterprise-wide support.

That's why we created four company-sponsored Business Resource Group programs to advance the leadership development in the workplace. We encourages participation from all employees.

We are committed to developing additional Business Resource Groups.




These business resource groups are an opportunity for connection, but more importantly it helps define a path forward for equal advancement within careers.


Many industries historically have some disparity or under-representation between demographics in the workforce compared to the general population. How is Wilbur-Ellis changing that narrative in your industry?

Unfortunately, the agribusiness is still a male-dominated field. Today the talent is available, but the industry is not capturing it. This gap in both recruitment and advancement of women within organizations is a critical issue and a conversation the industry at large must address.

At Wilbur-Ellis, we think an important way forward starts by ensuring the issues faced by all underrepresented groups are understood by everyone.

To be as inclusive as we are diverse, tackling the gaps is not just on the member of our business resource groups. All colleagues from the very top of Wilbur-Ellis – including CEO John Buckley, executive sponsor of WoW – to the front-line staff have committed their time to helping one another through our business resource groups. All Wilbur-Ellis employees understand the value of a diverse and inclusive workforce and want to support the advancement of our workforce.


What makes Wilbur-Ellis a great place to work/build a career?

We are one of the largest family-owned, privately held companies in the world – and that's due to the strength of our people. Our exceptional employees are both leaders and team players who thrive on creativity and entrepreneurial spirit. We share a dedication to quality work, our customers and suppliers, and each other.

At Wilbur-Ellis, we say that EveryONE Matters – because we know the difference each person makes with each action they take. We strive hard to create an environment where each individual's strengths are cultivated and build resource programs like to support and achieve a diverse and inclusive workplace.

That's the reason people come to Wilbur-Ellis and build careers that last decades. We value our employees, and know our business thrives when they do. People who come work with us find we're fully invested in their progress today and their future growth with us.


Search among Wilbur-Ellis Company jobs