3Play Media | Diversity Employer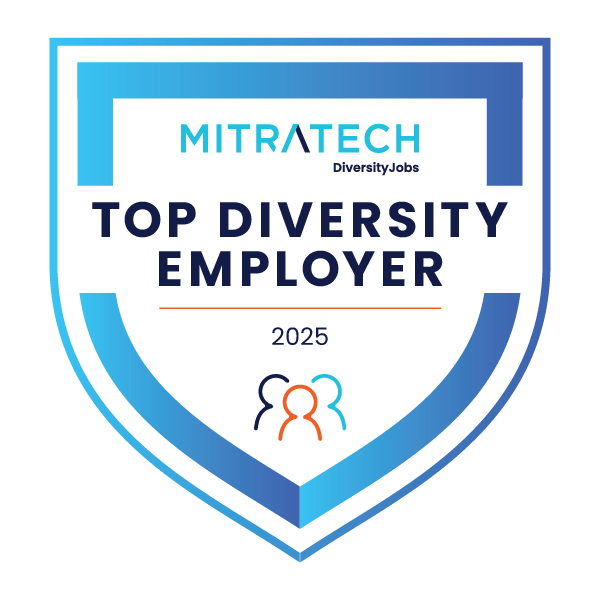 www.3playmedia.com/
Play Media was founded in 2007 by four MIT graduate students researching affordable ways to make video accessible through innovative technology.

We serve more than 10,000 customers across multiple industries, including education, media & entertainment, government, and enterprise companies. Our solution helps customers to increase the value of their online video by making it accessible, usable, searchable, and SEO-friendly.

In February, 2022, 3Play Media acquired Captionmax, a leader in live and recorded captioning, localization, and audio description services. The acquisition included National Captioning Canada (NCC), the largest live captioning provider in Canada and a subsidiary of Captionmax, providing exciting geographic expansion for 3Play Media into the Canadian market. The addition of these two companies to the 3Play Media family adds a complementary suite of services, firmly cementing 3Play Media's position as the premier media accessibility provider in North America.
Our Mission
3Play Media is committed to making web video widely accessible, using technology and human expertise to deliver high-quality video accessibility services at a fair cost and unlimited scale.

What We Do
We offer premium closed captioning, live auto-captioning, audio description, transcription, and subtitling solutions at competitive prices. We provide a user-friendly account system, fast turnaround, flexible APIs, and integrations with a multitude of video players, platforms, and lecture capture systems. Our commitment to innovation has led to 7 patents (granted and pending)–all of which focus on making the captioning, audio description, subtitling, and transcription process more efficient and less expensive.

Diversity & Inclusion
3Play Media was founded on a mission of inclusion and has deep roots in accessibility. We believe in the social and business obligation to foster diversity, belonging, and inclusion, and we value the many ways in which they make us stronger. We also believe that bringing your true self to the office – and being welcomed for it – should be a given.

Our company is great because of our people, and cultivating diversity is a critical component of what will continue to make us great as we grow. If you are a womxn, LGBTQIA+ individual, BIPOC, person with disabilities, and/or member of other marginalized or historically underrepresented groups, we hope that you'll apply and add your talents to our community.

Join the 3Play Media team!
3Play Media is a rapidly growing start-up located in the North End neighborhood in Boston. We're looking for motivated, energetic, and creative candidates who are excited to help us transform the way people access video.

What's it like to work at 3Play?
We have an awesome work environment! Our team is hard working, laid back, and fun. There are no politics or wasteful meetings and projects get done quickly and efficiently. The team is dedicated to building a successful company. We have a spacious office with lots of natural light, games, and spaces for collaboration. Your work will have a direct impact on our company's success.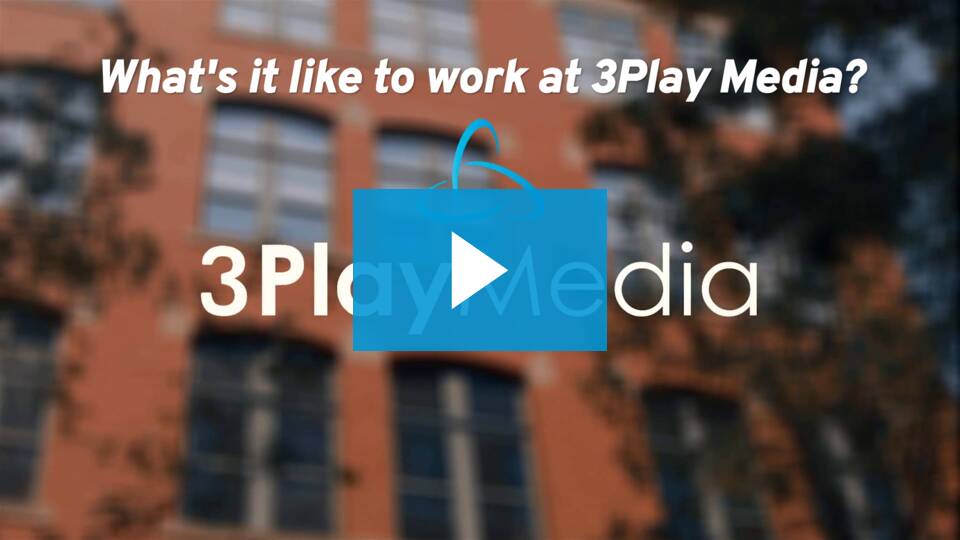 Search among 3Play Media jobs

Boston, Massachusetts
About the Job We're looking for a motivated individual to help us ensure an exceptional product experience for our customers. Customer happiness is the driving force of our success and takes a lot of thought, care, patience, persistence, an...
4d

Business Development Representative
Boston, Massachusetts
3Play Media is a rapidly growing, profitable technology company with a startup culture making a huge impact on the way people consume online media. We provide premium captioning, transcription, audio description, and translation solutions t...
24d

Minneapolis, Minnesota
3Play Media is a rapidly growing, profitable tech company that directly impacts the lives of millions of people each day. Our mission is simple: make video accessible to everyone. We do this by delivering the leading closed captioning, live...
29d