BeyondTrust | Diversity Employer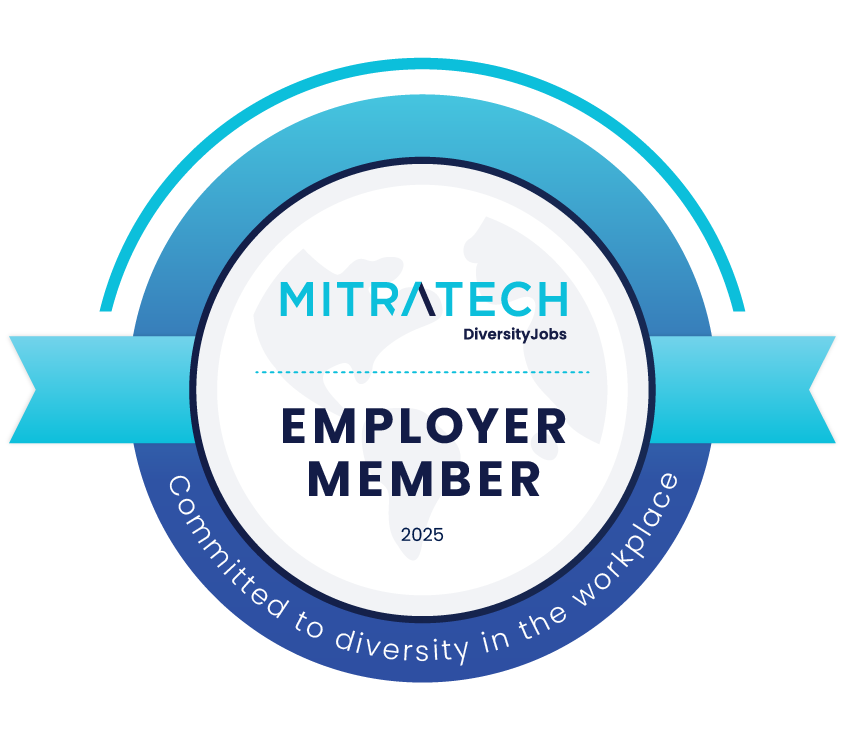 www.beyondtrust.com/
The Worldwide Leader in Privileged Access Management
BeyondTrust is the worldwide leader in Privileged Access Management, offering the most seamless approach to preventing data breaches related to stolen credentials, misused privileges, and compromised remote access.

Our extensible platform empowers organizations to easily scale privilege security as threats evolve across endpoint, server, cloud, DevOps, and network device environments. BeyondTrust unifies the industry's broadest set of privileged access capabilities with centralized management, reporting, and analytics, enabling leaders to take decisive and informed actions to defeat attackers. Our holistic platform stands out for its flexible design that simplifies integrations, enhances user productivity, and maximizes IT and security investments.

BeyondTrust gives organizations the visibility and control they need to reduce risk, achieve compliance objectives, and boost operational performance. We are trusted by 20,000 customers, including half of the Fortune 100, and a global partner network.



Beyond Curious. Beyond Inspired. Beyond Work.
As a global leader in cybersecurity, our people are the single greatest asset we have at BeyondTrust. Every day, there are new problems to solve, challenges to overcome, and opportunities to make a difference in the security of our customers. As an industry leader, we are committed to going beyond for the talented, exceptional people that comprise the global BeyondTrust team.
Benefits & Perks
From healthcare to retirement to a generous time off policy, we've got you covered.

Values
The BeyondTrust core values reflect our culture, passion and dedication to our customers as well as each other.

Investing In You
We encourage our team members and provide opportunities to stay inspired and curious with their careers.

Giving Back
BeyondGiving is our social responsibility program that enables employees to give back to their local community.
Core Values
BeyondTrust was founded on a set of core values that is central to our corporate culture and drive our day-to-day decisions and actions. We are a global and diverse company that believes our people should be treated with dignity and respect. Our core values reflect this by guiding how we treat others, how we conduct ourselves, and how we work together with each other, our partners, and our customers.

Teamwork
We are one team. We are all personally committed to the success and well-being of the collective team aboe any individual success. We recognize that the strength of our team is due to the unique expertise, perspectives, experiences and cultural backgrounds of our teammates.
Integrity
We act with integrity. We take our commitments seriously and do the right thing even when it's not easy. We are honest, transparent, ethical and fair. We listen to and seek to understand others, and we always assume positive intent.
Humility
We are humble. We understand that there is much to learn from others, as well as from our successes and failures. We strive for personal growth through continuous improvement. We seek and provide coaching and honest feedback, and we never underestimate our competition.
Passion
We are passionate about our business, our customers, and our products. We create a positive, energizing, optimistic, and rewarding environment focused on finding new and innovative ways to benefit and empower our customers.
Accountability
We are all accountable. We take personal responsibility for finding solutions and achieving results, we deliver on our promises and commitments, and we actively engage in discussions and commit to decisions once they are made.
Results
We love success. We work as a team to achieve results, and we celebrate our success together. We have a winning attitude and a drive to get the job done. We are able to make tough calls in order to succeed, and we never take our accomplishments for granted, nor become complacent.
"Our culture and core values are critical to our success. Our executive team sets the tone, but it is our employees that really bring them to life every day to create a truly great place to work.
--Matt Dircks, CEO"
Where We Work
BeyondTrust has office locations around the world. Each one has a fully stocked kitchen with unlimited snacks and drinks, and people gather every Tuesday to connect over a complementary catered lunch.

Don't see your location? We have team members all over the world who work remotely.



Search among BeyondTrust jobs
no jobs found