Job posting has expired
Back to search results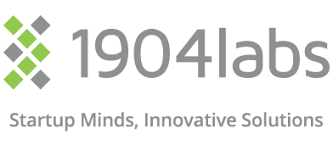 Agile Engineering Lead

1904labs

United States, Missouri, St. Louis

April 28, 2022
About Us
Interested in working for a human-centered technology company that prides itself on using modern tools and technologies? Want to be surrounded by intensely curious and innovative thinkers who push one another to come up with the best solutions possible?
Modeling ourselves after the 1904 World's Fair, which brought innovation to the region, 1904labs is seeking top talent in St. Louis to bring innovation and creativity to help us continue to grow.
We help enterprise organizations turn their digital transformation ideas into reality. Working in a team-based labs model, using our methodology, we strive to innovatively solve problems while keeping humans at the center.
The Role
As the Agile Engineering Lead you will be responsible for maintaining the client relationship as well as providing technical support, agile guidance, and servant leadership to the team. The Agile Engineering Lead is responsible for facilitating interactions between the team and the client, both running down roadblocks as well as guiding day to day engineering activities. This ideal candidate is expected to have the attitude and aptitude required to embrace new technologies quickly and use that knowledge to make architectural decisions affecting both new and existing products as they are matured for release into production environments.
Responsibilities
Understanding and Serving the needs of each Client

Schedule and attend regular status meeting with Client Project Owner, Product Business Leaders and HCD Lead

Report on development team health and project status

Work with the Product Owner to support grooming activities

Actively seek to understand the client's needs (empathy) such that they trust in your understanding of their problems so that we can help solve their problems rather than inadvertently adding to the

Understanding and Serving the needs of each Team

Responsible for navigating all phases of the team's cycle (Forming, Storming, Norming, Performing)

Facilitate the team's understanding and adoption of 1904labs best practices including HCD infused Agile

Supporting team activities within the current sprint

Pairing with team members when invited

Working on backlog items for future sprints but not current sprint
Basic Qualifications
Bachelors in Computer Science/Computer Engineering or equivalent experience

Minimum of four years experience working with software development or data solutions

Working knowledge of Agile in a team based environment (certified Scrum Master a plus)

Excellent written and verbal communication and prepared to exhibit servant leadership everyday
Why Choose 1904labs?
- 10% of our work week is set aside to work on our own ideas and projects. We believe that giving folks the time and space to innovate and tinker allows them to bring fresh ideas and perspectives to the work we do.

- each day we want you, in conversation with your team, to work from where it makes the most sense.

Competitive salary, bonus, and benefits (medical, dental, paid parental leave, 401k match).

We invest in the personal and professional growth of every employee because we believe growth leads to innovative solutions and personal fulfillment.

Career paths are crafted by you and supported and nurtured by 1904labs.

Experienced team made up of intensely curious and innovative thinkers from a variety of disciplines who inspire each other to come up with the best solutions possible.

Being a trusted advisor to our clients allows us to affect change within their organizations.

We work to create an intentional culture crafted around promoting and supporting the needs of our employees as whole people.

Flexible schedules and a Human-Centered approach to work.

Strong commitment to the community. Take advantage of the relationships we've built with our or pursue any other community endeavor you are passionate about.
At 1904labs, we believe that inclusion inspires innovation. Our goal is to hire innovative, courageous, intensely curious, and team-minded people, and we are committed to fair hiring practices and equal treatment and opportunity in all areas of recruitment, selection, and employment without regard to gender, race, religion, national origin, ethnicity, disability, gender identity/expression, sexual orientation, veteran or military status, or any other category protected under the law. 1904labs is an equal opportunity employer; committed to an environment of inclusion, free from discrimination, harassment, and retaliation.