Job posting has expired
Back to search results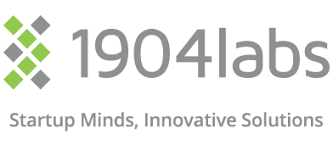 Digital Product Designer

1904labs

United States, Missouri, St. Louis

May 15, 2022
About Us
Interested in working for a human-centered technology company who prides itself on using modern tools and technologies? Want to be surrounded by intensely curious and innovative thinkers? Seeking to solve complex technical challenges by building products that work for people, meet and exceed the needs of businesses, and work elegantly and efficiently?
Modeling ourselves after the 1904 World's Fair, which brought innovation to the region, 1904labs is seeking top technical talent in St. Louis to bring innovation and creativity to our clients.
Our clients consist of Fortune 500 and Global 2000 companies headquartered here in St. Louis. We partner with them on complex projects that range from reimagining and refactoring their existing applications, to helping to envision and build new applications or data streams to operationalize their existing data. Working in a team based labs model, using our own flavor of , we strive to work at the cutting edge of technology's capabilities while solving problems for our clients and their users.
The Role
As a Digital Product Designer you will work on an Agile development team to create user interfaces and other aspects of the user experience for a variety of software products. We build cloud-based, data engineering, and decision science software and solutions for our clients in a variety of domains, including geospatial/mapping tools, financial tools, healthcare solutions, business software, big data analytics, and others.
Digital Product Designers create beautiful, elegant, innovative, accessible, usable user interfaces and other aspects of the visual experience using iconography, typography, color, texture, space, and imagery to help users understand and enjoy using what we build. We believe that everything we produce needs to be visually pleasing, should communicate through the use of visuals, and be accessible to all users.
You'll rely on human-centered design principles and research to produce high-quality visuals-from concept to execution-across many platforms. You will prototype designs and interactions. You will collaborate with developers, human-centered designers and researchers, client stakeholders, and users to ensure your designs help to balance user, business, and technical wants and needs.
Although you specialize in visual/graphic/creative design, you are able to leverage all of your own and your teammates' skills and abilities to help drive research-informed design into products. You'll work in an Agile environment, and will be embedded with developers to define and deliver new solutions for our clients. You'll work closely with members of the delivery team to help translate concepts into living, breathing code. You will iterate on interactions, informed by data, to deliver a superior user experience.
While currently not necessary - there is a potential for upwards of 25% travel for this role. We want to make sure to be as open and honest as possible so let us know if you are open to this!
Responsibilities
Lead and implement the visual design for a wide range of interactive projects including large-scale responsive websites and applications, native mobile apps, in-house identity design, and email and social media graphics
Present the user interface and other aspects of the user experience visually through mockups and prototypes, demonstrating usability, readability, understandability
Create novel, beautiful, usable designs for all aspects of the user experience
Engage in user research to understand user wants and needs, and use research findings to create solutions
Apply best practices, design systems, and pattern libraries to the creation of your deliverables
Requirements
BFA/BA/BS degree in Design (e.g., graphic, visual communications, interaction, product, industrial), HCI, CS, or a related field or equivalent practical experience
3+ years of experience in visual design or a related field
Experience collaborating with multidisciplinary product teams (HCD research, product development, business analysis, others)
Experience implementing visual design systems across a range of platforms (including multiple browsers, mobile, etc.) in an iterative software development environment
Proficiency with industry-standard design tools (e.g., Photoshop, Illustrator, Sketch, Axure).
Qualitative research skills and experience, including the ability to conduct requirements gathering, prototype evaluations, and other user research methods
Portfolio of design and/or research artifacts or other work samples
Excellent team/professional skills (communication, collaboration, empathy, desire to learn
Desired Skills
Consulting Experience
Agile or Lean knowledge and experience
Accessibility knowledge and experience
Why Choose 1904labs?
- 10% of our work week is set aside to work on our own ideas and projects. We believe that giving folks the time and space to innovate and tinker allows them to bring fresh ideas and perspectives to the work we do.
- each day we want you, in conversation with your team, to work from where it makes the most sense.
Competitive salary, bonus, and benefits (medical, dental, paid parental leave, 401k match).
We invest in the personal and professional growth of every employee because we believe growth leads to innovative solutions and personal fulfillment.
Career paths are crafted by you and supported and nurtured by 1904labs.
Experienced team made up of intensely curious and innovative thinkers from a variety of disciplines who inspire each other to come up with the best solutions possible.
Being a trusted advisor to our clients allows us to affect change within their organizations.
We work to create an intentional culture crafted around promoting and supporting the needs of our employees as whole people.
Flexible schedules and a Human-Centered approach to work.
Strong commitment to the community. Take advantage of the relationships we've built with our or pursue any other community endeavor you are passionate about.
At 1904labs, we believe that inclusion inspires innovation. Our goal is to hire innovative, courageous, intensely curious, and team-minded people, and we are committed to fair hiring practices and equal treatment and opportunity in all areas of recruitment, selection, and employment without regard to gender, race, religion, national origin, ethnicity, disability, gender identity/expression, sexual orientation, veteran or military status, or any other category protected under the law. 1904labs is an equal opportunity employer; committed to an environment of inclusion, free from discrimination, harassment, and retaliation.