Job posting has expired
Back to search results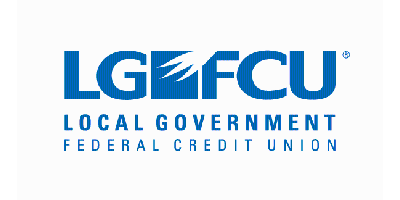 Collateral and Quality Control Manager

Local Government Federal Credit Union

United States, Raleigh


June 25, 2023
Description:

The Collateral and Quality Control Manager will act as the subject matter expert relating to all consumer, mortgage, and commercial collateral management and post-closing loan documentation review. This position will liaise with various business units that touch all collateralized loans, including but not limited to research, lien perfection, reporting/process tracking, and resolving collateralized loan issues. The position will work with individuals from across the Credit Union to act as a resource relating to collateralized loan management and post-documentation information. Additionally, the position will support the lending growth strategy by assisting the AVP, Loan Operations and VP, Loan Operations with specific credit product development and implementation.

Normal Day-to-Day Work
Interface and serve as subject matter expert with vendors and government entities to resolve titling registration and lienholder recording issues.
Ensure department objectives, as well as staffing and other internal departments training needs, are met. Support other departments as necessary by providing expertise in collateralized loan management and post-documentation related needs.
Serve as administration for the Credit Union's authorized user database for all DMV subscriber lines within Credit Union's footprint.
Manage all third-party relationships with state agencies and electronic vendors.
Create and/or amend as necessary collateral and loan documentation quality control processes, procedures, policies, guidelines, and systems with knowledge of all lending regulations related to real estate and non-real estate loans.
Monitor title tracking system for levels of overall perfected titles related to the auto portfolio; reviewing 30-60-90+ day non-perfected titles and clearing within prescribed SLA requirements.
Monitor processing of applicable Uniform Commercial (UCC) Financing Statements to appropriately secure lien position or terminate our security interest on non-titled collateral.
Perform post-closing quality reviews of loan documentation completions and accuracy as well as lien perfection; identify critical/non-critical documents for perfection.
Assist with maintenance of existing consumer credit products in the Credit Union's core system and lending operating system to ensure they align appropriately.
Ensure the accuracy of data maintenance, file maintenance, tickler maintenance, payoff calculations, required reporting, and compliance with operating procedures, policy, and regulations.
Assist with consumer real estate closings/transactions with key stakeholders to ensure correct structure, loan documentation, and loan is boarded accurately into the core system.
Assist in identifying and implementing cross-functional process improvement opportunities.
Participate in the review and recommendations of operational systems, procedures, and internal/external audits while ensuring compliance with all applicable laws and regulations concerning consumer loan servicing of real estate and non-real estate products.
Job Qualifications
Here are a few skills you MUST have to be considered for this position.
Minimum 7 - 9 years of consumer loan real estate and non-real estate experience.
Demonstrated experience with consumer loan and documentation procedures, policies, and regulations. Knowledge of bankruptcy and consumer law.
Proficient in consumer and RE loan documents in multiple lending jurisdictions, lien filing/titling, vehicle and RE insurance, taxes and escrow.
Demonstrated ability to multi-task, prioritize, and accept change and function in a team environment.
Ability to function in a Consumer business office environment and utilize standard office equipment including but not limited to: PC, copier, telephone, etc.
Ability to lift a minimum of 25 lbs. (file boxes, computer printer).
Some travel required.
Here are a few qualifications we'd LIKE you to have to make you more suited for this position.
Bachelor's degree in Finance, Accounting, Economics, Business or related field.
1 - 3 years of Credit Union credit experience.
Possess strong analytical skills.
Possess strong computer skills.
Ability to be resourceful and remain flexible.
Technical background and on-going maintenance of loan core system as well as a functional understanding of a loan origination system (LOS).
About the LGFCU and Civic Culture

Our organizations believe we can all do well by doing good. We value the contributions of diverse minds and prioritize the success and wellbeing of our employees. We also believe every person in our organization plays a role in supporting a healthy environment and helping to achieve our goal of prosperity for all. To this end, we recruit bright, energetic and talented people to be members of our team. In return, we offer a dynamic workplace that presents opportunities for professional advancement and individual growth. We strive to always display integrity, self-awareness, courage and respect for one another while continuing to seek opportunities to learn. We really believe that when our employees succeed, our community wins.

If you have questions about this position description, please feel welcome to ask. You can reach our HR at:

LGFCU Human Resources

3600 Wake Forest Road

Raleigh, NC 27609

careers@lgfcu.org

Requirements:

Please see job description



PI218011650