Job posting has expired
Back to search results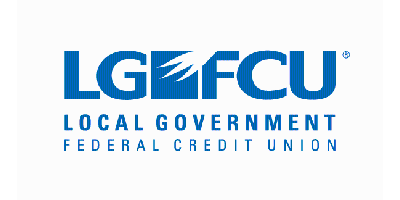 Senior Consumer Lending Operations Specialist

Local Government Federal Credit Union

United States, Raleigh


May 30, 2023
Description:

The Senior Consumer Lending Operations Specialist is responsible for the daily operations of the Consumer loan servicing. The specialist position should be forward-thinking and assist with department projects as assigned by the operations manager. The person successful in the role must ensure the financial institution's Consumer loan closing and servicing policies and procedures are being adhered to on each request. The person must contribute to the ongoing development of processes and procedures as well as have in-depth knowledge of each functional area including report validation, billing, insurances and taxes, and paid-in-full loan record keeping.

Normal Day-to-Day Work
Provide daily support to all aspects of servicing of consumer loan operations.
Provide coordination of the daily process flow primarily between Experience Center, Credit Administration, and other Credit Union departments as needed.
Assist with quality control for documentation preparation of new, renewed, and modified loan requests, booking, payments and disbursements for Consumer loans as needed.
Monitor, review, and validate periodic loan reports and system output and resolve or escalate issues as appropriate. Provide reconciliation and identification of pattern activities or anomalies in reports and notifies management.
Assist with the continued support of the Credit Union's loan related systems to ensure they are compliant with current loan policies and guidelines.
Assist in the creation and implementation of loan operations processes across multiple departments and identify risks and opportunities for improvement.
Handle complex issues and possess current knowledge of specific financial products and regulations. Work with others as necessary to research, analyze, recommend, and implement loan initiatives.
Monitor daily interactions with outside vendors related to loan operations services, including attorneys, title companies, state and county offices, insurance/lien-filing providers.
Ensure system upgrades are installed and tested thoroughly in a timely fashion.
Ensure compliance with all applicable laws and regulations concerning lending by working with Legal and Compliance, attending internal and external training classes and vendor workshops.
Serve as a representative for Loan Operations by leading and contributing to project meetings and interacting with Management as needed.
Job Qualifications
Here are a few skills you MUST have to be considered for this position.
Minimum of 4 - 6 years of Consumer loan operations experience in all aspects of servicing Consumer non-real estate and real estate loans/lines of credit.
Experience with Consumer loan and documentation procedures, policies, and regulations. Knowledge of bankruptcy and consumer laws.
Strong interpersonal skills with ability to work in a team environment and mentor others.
Ability to function in a business office environment and utilize standard office equipment, technology and software including but not limited to: PC/laptop, MS Windows, etc.
Ability to lift a minimum of 25 lbs. (file boxes, computer printer).
Here are a few qualifications we'd LIKE you to have to make you more suited for this position.
Bachelor's degree in Finance, Accounting, Economics, Business, or related field required.
Experience with consumer/mortgage loan servicing, regulations and compliance.
Experience with virtual/online banking environments for business members services.
Technical experience with input to loan documentation and core Credit Union systems.
About the LGFCU and Civic Culture

Our organizations believe we can all do well by doing good. We value the contributions of diverse minds and prioritize the success and wellbeing of our employees. We also believe every person in our organization plays a role in supporting a healthy environment and helping to achieve our goal of prosperity for all. To this end, we recruit bright, energetic and talented people to be members of our team. In return, we offer a dynamic workplace that presents opportunities for professional advancement and individual growth. We strive to always display integrity, self-awareness, courage and respect for one another while continuing to seek opportunities to learn. We really believe that when our employees succeed, our community wins.

If you have questions about this position description, please feel welcome to ask. You can reach our HR at:

LGFCU Human Resources

3600 Wake Forest Road

Raleigh, NC 27609

careers@lgfcu.org

Requirements:

Please see job description



PI218011648