Job posting has expired
Back to search results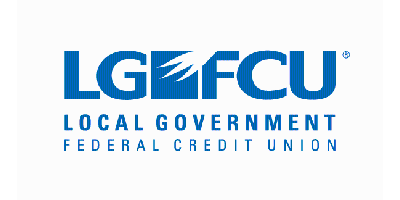 IT Support Technician

Local Government Federal Credit Union

United States, North Carolina, Raleigh


October 08, 2023
The IT Support Technician will support daily operations of Tier I IT support, escalating to Tier II/III support if needed. This role will help the leadership team drive consistent IT service and performance across the enterprise and will participate and support the onsite, face-to-face engagement with key stakeholders and functional peers. Also, this role will need to have knowledge of and support critical business IT services, planning, development and execution consistent with the business culture and best practice.
Normal Day-to-Day Work
Provide amazing advanced Tier I technical support across computing platforms, troubleshooting and resolving non-routine issues at the hardware, OS and application level for both desktop and server either physical or virtual supporting business users and technologies.
Manage and support key IT and Business programs including but not limited Systems Support (Desktop and Server), VMware Horizon Virtual Desktop, Office 365 Online, Exchange Online, as well applicable end user applications.
Help to develop technology solutions to centralize and automate the management of computing hardware and software including OS deployment, software packaging, and Group Policy management.
Develop processes, documentation, and standard operating procedures for the managed desktop and server environments.
Maintain IT security standards as well as stakeholder and member confidentiality. Champion internal security policies and procedures.
Maintain and optimize, new building opening setup and configuration, permissions access, process improvements, and helping automate and integrate between systems.
Maintain up-to-date documentation of the local technology infrastructure.
Maintain inventories of software, versions and applications of desktops and servers.
Consult with functional staff and technical peers to identify and implement effective technology solutions across the enterprise.
Job Qualifications
Here are a few skills you MUST have to be considered for this position.
1-3 years of relevant work experience in IT support roles.
High School diploma required.
Strong communication skills and the ability to work well in a team structure as well as independently.
Ability to effectively interface with technical and non-technical staff at all organizational levels.
Outstanding attention to detail with excellent time and project management skills.
Ability to function in a Consumer business office environment and utilize standard office equipment including but not limited to: PC, copier, telephone, etc.
Ability to lift a minimum of 25 lbs. (file boxes, computer printer).
Here are a few qualifications we'd LIKE you to have to make you more suited for this position.
Knowledgeable about current Microsoft Windows operating systems with MS certification such as Modern Desktop Associate, Office 365 Fundamentals.
Network + and/or Cisco Certified Entry Technician (CCENT) a plus.
Familiar with software deployment technologies.
Knowledgeable about basic networking (TCP/IP, DNS, routing, subnetting).
Strong understanding of computer systems and technology stacks that support them.
Understanding of the workflow and process requirements of complex applications systems.
About the LGFCU Culture
If you are working here, or considering working here, you should know a little something about the LGFCU culture. We are a workplace that highly values the contributions of a diverse group of people. We believe if we put our heads and hands together, we can accomplish amazing feats for our members. To this end, we recruit bright, energetic and talented people to be members of our team. In return, we offer a dynamic work place that presents opportunities for advancement and learning new skills. We really believe that when our employees succeed, members win.
If you have questions about this position description, please feel welcome to ask. You can reach our HR at:
LGFCU Human Resources
3600 Wake Forest Road
Raleigh, NC 27609
careers@lgfcu.org
PI230067935