The Ken Blanchard Companies | Diversity Employer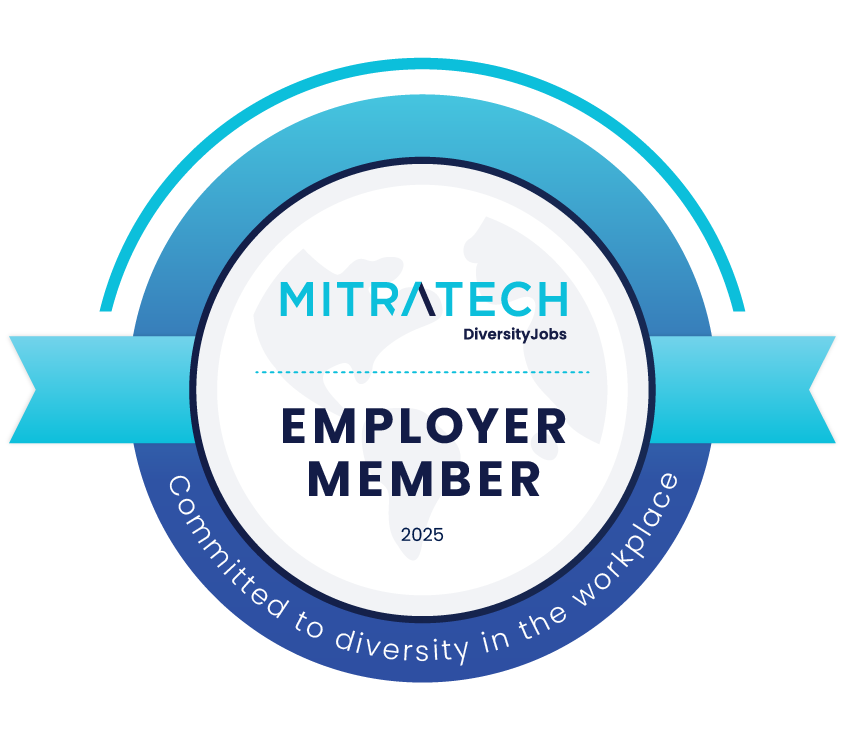 www.kenblanchard.com
The Ken Blanchard Companies®, is a family-owned firm, founded by Drs. Ken and Marjorie Blanchard. Incorporated in 1979, the organization is based on three simple goals—to make a difference in people's lives, to drive human worth and effectiveness in the workplace, and to help each organization we work with become the provider, employer, and investment of choice. Now, more than 28 years later, our concepts and processes have been translated into 20 languages and successfully tested by individuals and organizations around the world. Our concepts resonate with people—they make sense—and they work! Our goal—and those of our 28 international offices around the world today remain much the same—to provide leadership and performance solutions that unleash human potential, create engaged employees and customers, and drive organizational results and profitability.
Everyone Deserves a Great Manager
The Ken Blanchard Companies® is a global leader in workplace learning, productivity, performance, and leadership effectiveness solutions. We help companies improve their performance, productivity, and bottom-line results. A good manager, or a bad one, affects every aspect of your organization—employee engagement, productivity, turnover, and profitability. Having great managers doesn't usually happen on its own. Managers don't inherently know how to support, develop, motivate, and engage their people. At The Ken Blanchard Companies®, we believe that everyone deserves to have a great manager. As a leadership training and development company for more than 40 years, we've been training millions of the world's best managers…managers who know how to bring out the best in their people, create great places to work, and deliver real bottom-line results for their organizations. Why Blanchard®? We have a fundamental desire to make great things happen for our clients. At every level of our organization, we go out of our way to serve and exceed our clients' expectations.
Our Mission & Values
Our mission is to unleash the potential and power in people and organizations for the greater good.
Trustworthiness We are fair and ethical, and follow through on our commitments to our employees and our clients.
Getting to D4 We are committed to helping our people and our clients get to D4—the highest level of development in our SLII® model.
Focus & Clarity We focus on what we do best and strive to build on our strengths to maximize the impact for our clients.
Dialogue We value conversation and talk things through. We collaborate with our clients and encourage new, divergent ways of thinking to overcome challenges, solve problems, and make improvements.
Kenship We value Ken Blanchard's spirit of compassion, humility, and abundance. Kenship describes our commitment to create connected relationships, serve others, and have fun.
Ownership Everyone at Blanchard takes personal responsibility for keeping our company nimble, innovative, and healthy, so that we can continue to make a difference in people's lives.
A Responsibility & A Privilege to Give Back
A Culture of Giving Blanchard is committed to making a positive difference in the lives of our employees, our community, and our world. We proudly support many grass-roots efforts that promote charitable giving, wellness, volunteering, and conserving natural resources.
Giving Back to Our Community At Blanchard, we are committed to financially supporting other non-profit organizations that strengthen local communities. We regularly make direct donations to 501(c) charities, and offer leadership and self-development training to youth, educational professionals and other nonprofits. Protecting our Environment The Ken Blanchard Companies strive to conserve natural resources by minimizing energy consumption, reducing emissions and increasing awareness so that future generations will inherit a healthy, sustainable planet.Corporate Sustainability Team
- In 2014, we formed our Corporate Sustainability Team (CST) to ensure that environmental sustainability is ingrained in our culture. This highly trained team works to enhance our systems, products, processes, structures and equipment to help us become a more sustainable company. We strive to reduce energy and waste, and to lower our environmental impact to benefit our employees and their families, clients, community, vendors and future generations.
Career Opportunities
The Ken Blanchard Companies has been recognized as one of the best places to work in San Diego for seven years running. We put our leadership models and management training into practice every day with our more than 300 employees around the world. We know that our employees are the foundation of our success, and we are committed to providing a workplace that allows them to contribute their talents and feel valued with careers that make an impact on our world.
Search among The Ken Blanchard Companies jobs
no jobs found